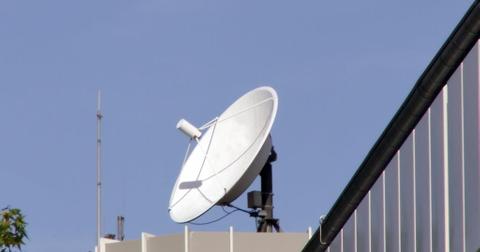 Can Peacock Help Comcast Offset Its Pay-TV Losses?
By Ambrish Shah

Updated
On Thursday, Comcast (CMCSA) unveiled the details of its forthcoming streaming service to investors. Comcast's NBCUniversal segment plans to launch its streaming video service, Peacock, on April 15 for Comcast subscribers and July 15 across the US.
Article continues below advertisement
Comcast's Peacock service
The service would launch with two different tiers—Peacock Free and Peacock Premium. Peacock Free is ad-supported and offers access to about 7,500 hours of content. Peacock Free content would include news, classic NBC series, as well as sports like the Olympics.
Meanwhile, Peacock Premium would cost $4.99 a month with advertisements and $9.99 a month for the ad-free subscription option. Peacock Premium offers access to about 15,000 hours of content. The company also highlighted that an ad-supported Peacock Premium version would be free for 24 million Comcast and Cox cable customers. The customers could upgrade to an ad-free version by paying $5 a month.
According to a CNBC report, "Both paid tiers will include live sports and early access to late night shows. Peacock Premium will include non-televised Premier League soccer games beginning in August and Ryder Cup matches in September." The report also said, "The inclusion of sports is another differentiator for Peacock from rivals such as Disney+, HBO Max and Netflix, which don't include live games."
By 2024, Comcast expects to reach 30 million–35 million active Peacock customers. According to Comcast's CFO Mike Cavanagh, Peacock would invest $2 billion in 2020–2021, as reported by CNBC. The company would likely break even by the fifth year.
Article continues below advertisement
Over-the-top market is attracting new players
The online video streaming market appears to be getting crowded with a number of recent or planned launches. In May, AT&T's (T) WarnerMedia plans to launch its streaming video service called "HBO Max." In 2019, Apple (AAPL) launched its streaming service Apple TV+, while the Walt Disney Company (DIS) launched Disney+.
Apple TV+ is priced at $4.99 a month, while Disney+ is priced at $6.99 a month. HBO Max will cost $14.99 a month. The online video streaming market is dominated by Netflix and Amazon Prime video services.
Comcast's pay-TV losses
Currently, Comcast's traditional pay-TV business is experiencing a downturn. The company lost a net of 583,000 pay-TV customers in the first nine months of 2019. As of September 2019, Comcast has lost a net of 1.15 million pay-TV subscribers since the end of 2016. As a result, the company ended the September quarter with 21.4 million traditional video customers—down 2.8% year-over-year. In the fourth quarter, the company will likely report pay-TV losses due to competition from streaming services.
Article continues below advertisement
Comcast's Q4 earnings report is around the corner
Comcast, the leading cable provider in the US, will showcase its strength as it nears the fourth-quarter earnings release. The company is scheduled to report its fourth-quarter results on January 23 before the market bell.
On that day, Comcast will likely report an adjusted EPS of $0.76, which would represent a rise of 18.8% on a YoY basis. Meanwhile, analysts expect Comcast's total revenue to increase by 1.2% YoY to $28.2 billion in the fourth quarter.
Analysts' recommendations and target price
Analysts are bullish on Comcast. Among the 37 analysts, 30 recommend a "buy," while seven recommend a "hold." None of the Wall Street analysts recommend a "sell" right now. Analysts' recommendations didn't change from the previous month.
As of Thursday, analysts have given Comcast a 12-month mean target price of $50.94. Based on the closing price on Thursday, its target price indicates a potential upside of about 8.7%.
Stock performance
Comcast stock closed 1.3% higher on Thursday and ended the trading day at $46.87. The stock was trading 0.9% below its 52-week high of $47.27 and 35.2% above its 52-week low of $34.67. At Thursday's closing price, Comcast's market cap was $213.2 billion. In the last 12 months, the stock has risen around 30.6%.
Comcast closed 4.1%, 5.3%, and 4.4% above its 20-day, 50-day, and 100-day moving averages of $45.03, $44.49, and $44.90, respectively. The stock's 14-day relative strength index score of 68.7 shows that it was approaching the overbought zone.
Comcast's upper, middle, and lower Bollinger Band levels are $46.73, $45.03, and $43.33, respectively. On Thursday, Comcast closed near its upper Bollinger Band level, which also suggested that it was overbought.
Read Comcast Likely to Buy Xumo's Video Streaming Service and Disney Does to Comcast's Sky what it Did to Netflix to learn more.