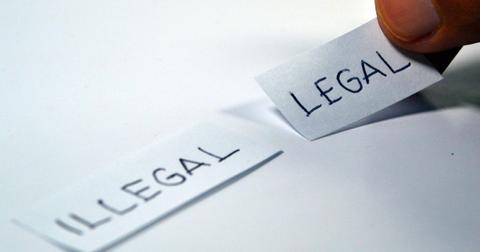 California Marijuana Market Still Battles Illicit Sales
By Sushree Mohanty

Updated
Marijuana has been legal in California for the past two years. However, the state is still struggling with rising black market sales. Despite marijuana being legal in the state for quite some time, local cannabis businesses face challenges.
Article continues below advertisement
California cannabis market struggles after legalization
Previously, we discussed how the illegal cannabis market is taking over the legal market. The illegal market is taking over in Canada despite full-scale legalization. Many US states face the same issue despite legalizing marijuana. California is one of the biggest marijuana markets in the US. Notably, cannabis sales touched $3 billion in 2019 in the state. However, reports said that 80% of the transactions are still conducted in the illicit market.
Licensed cannabis companies in California face challenges with a cash crunch in the sector, demand-supply imbalance, and rising black market sales. Smaller cannabis companies have reduced the workforce to cut down costs.
A Marijuana Business Daily report stated that many smaller companies plan to pay their vendors through their stocked inventory because of the cash crunch. Recently, I discussed how MedMen paid one of its suppliers through stock payment amid the cash crunch. Also, a supply-demand imbalance has caused profitability issues for many smaller cannabis companies.
Chris Coulombe, CEO of Pacific Expeditors, a Sonoma County-based distributor, and co-founder of the Cannabis Distribution Association thinks that California needs to take action. According to the Marijuana Business Daily report, "Coulombe predicted an industry "bloodbath" in 2020 unless California officials take drastic action to alleviate financial pressure on legal businesses, whether through tax relief, the opening of more legal retail outlets or other options." Changes need to be made otherwise many cannabis companies might actually lose their business.
Can marijuana companies recover from the disaster?