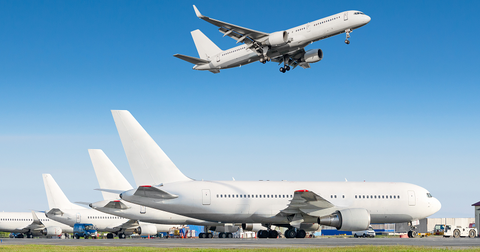 Boeing Reportedly to Raise Debt as MAX Crisis Worsens
By Anirudha Bhagat

Updated
Boeing (BA) is considering raising its debt as the grounding of its 737 MAX has stretched into 2020, reported The Wall Street Journal this morning. According to The Wall Street Journal, Boeing could raise $5 billion in debt to cover its rising expenditure. The report stated that the aircraft manufacturer's expenses could be more than $15 billion in the first half of 2020.
Additionally, the company plans "deferring some capital expenditures, freezing acquisitions and cutting spending on research and development to preserve cash," reported The Wall Street Journal.
Article continues below advertisement
This instance would be the third time Boeing has raised its debt since the worldwide grounding of its MAX aircraft in mid-March. The company raised $5.5 billion in debt in July 2019, and $3.5 billion through issuing senior unsecured bonds in April. In the same month, Boeing also took out a $1.5 billion term loan.