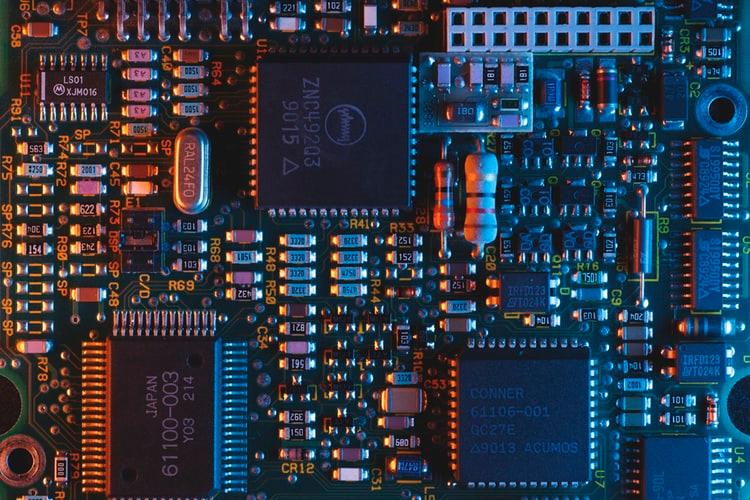 Apple Reconciles with Imagination Tech, Signs Deal
By Namrata Sen Chanda

Sep. 4 2020, Updated 6:56 a.m. ET
On Thursday, Bloomberg reported that Apple (AAPL) inked a new licensing deal with UK's Imagination Technologies Group. The iPhone maker had discontinued its relationship with the chip-maker in 2017. Confirming the deal, Imagination Technology said that it "formed a new multi-year license agreement under which Apple has access to a wider range of Imagination's intellectual property in exchange for license fees."
Article continues below advertisement
Highlights of the deal
Bloomberg further noted that Apple had used Imagination's graphics chips in its iPhones and iPads previously. However, it stopped purchasing the chips from Imagination and began using in-house chips in the iPhone X and iPad Pro. Apple Watch also features company-manufactured chips.
Imagination Technologies had then stated that it would be difficult for Apple to design a GPU or graphics processing unit like theirs, learned Bloomberg. However, the loss of Apple as a customer severely impacted their business. Imagination Technologies lost 70% of its value, and in 2017, Canyon Bridge Capital Partners bought it for nearly $663 million.
Imagination Technologies expected royalties from Apple after the release of its new products. However, it's unclear whether the latter paid the royalties, indicated Bloomberg. As for the current agreement, its nuances are not yet clear either. However, the intellectual property relating to Imagination's graphics chips and artificial intelligence would be important to Appl. And Wccftech reported that a deal with Imagination Technologies could mean that the iPhone 12 due this year could feature PowerVR GPUs. Imagination's PowerVR GPUs still feature in iPads, the Apple Watch Series 3, and the Apple TV 4K.
According to Phonearena, Apple may be entering into a deal with Imagination Technologies to avoid patent infringement. Also, the iPhone maker may be intending to use some of the licensed technology for its graphics chip design, wrote Phonearena's Alan Friedman.
Article continues below advertisement
Apple's past semiconductor acquisitions
Apple has acquired notable chip makers' assets and intellectual properties in the past. Faster and more efficient chips are the most significant distinguishing factors among consumer electronics.
In October 2018, the iPhone maker spent $600 million to acquire a part of Dialog Semiconductor, a European chipmaker, reported Tech Crunch. Both companies had a long-standing relationship since the early days of the iPhone. According to Tech Crunch, Apple intended to leverage the expertise of Dialog's chips in iPhone, AirPods, Watch as well as the AR headset in the future.
In 2011, Apple had acquired Anobit Technologies, an Israeli semiconductor startup, for $500 million. Tech Crunch indicated that it acquired Anobit because of its flash memory controllers and its team of engineers. Anobit's flash memory controllers could enhance the NAND chip's performance, a key component in iPads, iPhone, and MacBooks.
Back in 2008, Apple purchased the California-based chip designer PA Semi for $278 million. The tech giant had just introduced the iPhones back then and was seeking a mobile processor that could save battery life. AppleInsider cited Ben Reitzes from Lehman Brothers in April 2008, who stated, "Intel's Atom chip (Silverthorne) may have failed to produce the kind of battery life that that Apple was seeking for its ultra-portable designs."
Article continues below advertisement
Lastly, the most significant one in this list is Apple's acquisition of the majority of Intel's 5G smartphone modem in 2018 for $1 billion. The transaction for the same closed in December 2019. Under the deal, Apple took over Intel's IP and equipment for the 5G smartphone modem. The iPhone maker wants to self-design its 5G modems in the future, but that could take some time. Meanwhile, it has chosen Qualcomm for its modem supply to expedite the launch of 5G iPhones this year.
Apple focuses immensely on customized chips
Apple uses a variety of chips for its mobile devices. It has always developed its own ARM SoCs, while Imagination Technologies supplied the GPU. While the ARM-based chips are the nucleus of iPads, iPhones, and Apple TV, the company's SiP processors are exclusive to its Watches. Apple's W1 chip is the gateway to something revolutionary. Introduced in 2016, the W1 chip is the iPhone maker's proprietary technology. This cutting-edge chip is meant to enhance the easiness of Bluetooth.
2020 has begun on a good note for Apple. The company is mending broken bridges and strengthening its supply chain, especially for iPhones. The smartphone business is its most crucial segment, and it will do everything possible to revive it. We'll be able to understand the implications of Apple's deal with Imagination Technologies as more details unfold. So stay tuned!