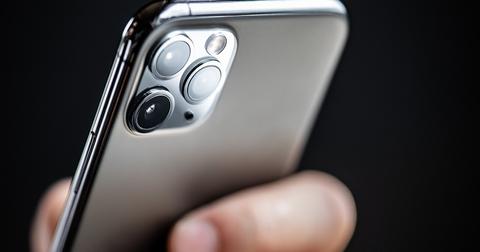 Apple: Is Another Cheap iPhone Coming?
By Ruchi Gupta

Updated
In 2016, Apple (NASDAQ:AAPL) wanted to accommodate a broader range of smartphone consumers. The company introduced iPhone SE for $399—the cheapest iPhone that the world has ever seen. Apple's stock price has more than tripled from $105 on the day it unveiled the original iPhone SE on March 21, 2016, to more than $318 on January 22, 2020. The upgraded version of the iPhone SE came out on March 24, 2017. On that day, Apple stock closed at $140.64. Since then, the stock has more than doubled.
Article continues below advertisement
Apple stock gains on reports of another cheaper iPhone
According to a Bloomberg report, Apple plans to release another cheap iPhone model this year. The report, which came out after the market closed on Tuesday, stated that manufacturing the low-cost iPhone will start in February. Apple could release the cheap model in early March.
Apple usually launches flagship iPhone models in September. Therefore, the March launch would mirror the company's move in 2016 with the cheap iPhone SE. In September, Apple is expected to unveil the 5G iPhone model, which will be the 2020 flagship. Samsung, a fierce Apple rival in the smartphone market, unveiled its 5G Galaxy model last year. Huawei, another big name in smartphone space, also released its 5G phone last year. However, Huawei's smartphone business is currently grappling with the loss of access to Google apps due to sanctions from the Trump administration. The Chinese company is trying a workaround to reduce its reliance on US technology.
iPhone business struggles
Apple isn't at ease as its most important business struggles. The iPhone business contributes more than half of Apple's total revenue. The business hasn't been in great shape lately. Apple's iPhone revenue fell throughout fiscal 2019. In the fourth quarter of fiscal 2019, the iPhone revenue fell 9.2% year-over-year to $33.4 billion.
Although the iPhone is pivoting to services, like the recently launched Netflix-like Apple TV+, selling smartphones remains its largest revenue source. As a result, the company might want to introduce a low-cost iPhone model in the mold of iPhone SE.
A cheaper iPhone model could help Apple reach a broader base of smartphone consumers, which could boost smartphone sales.
Apple's strong start in 2020
Apple stock has gained over 7.8% YTD (year-to-date), which makes it one of the best-performing FAANG stocks so far in 2020. Google parent Alphabet (NASDAQ:GOOGL) stock tops the FAANG chart with gains of 10.7% YTD. Facebook (NASDAQ:FB), Netflix (NASDAQ:NFLX), and Amazon (NASDAQ:AMZN) have risen 7.9%, 4.5% and 2.4% YTD, respectively.