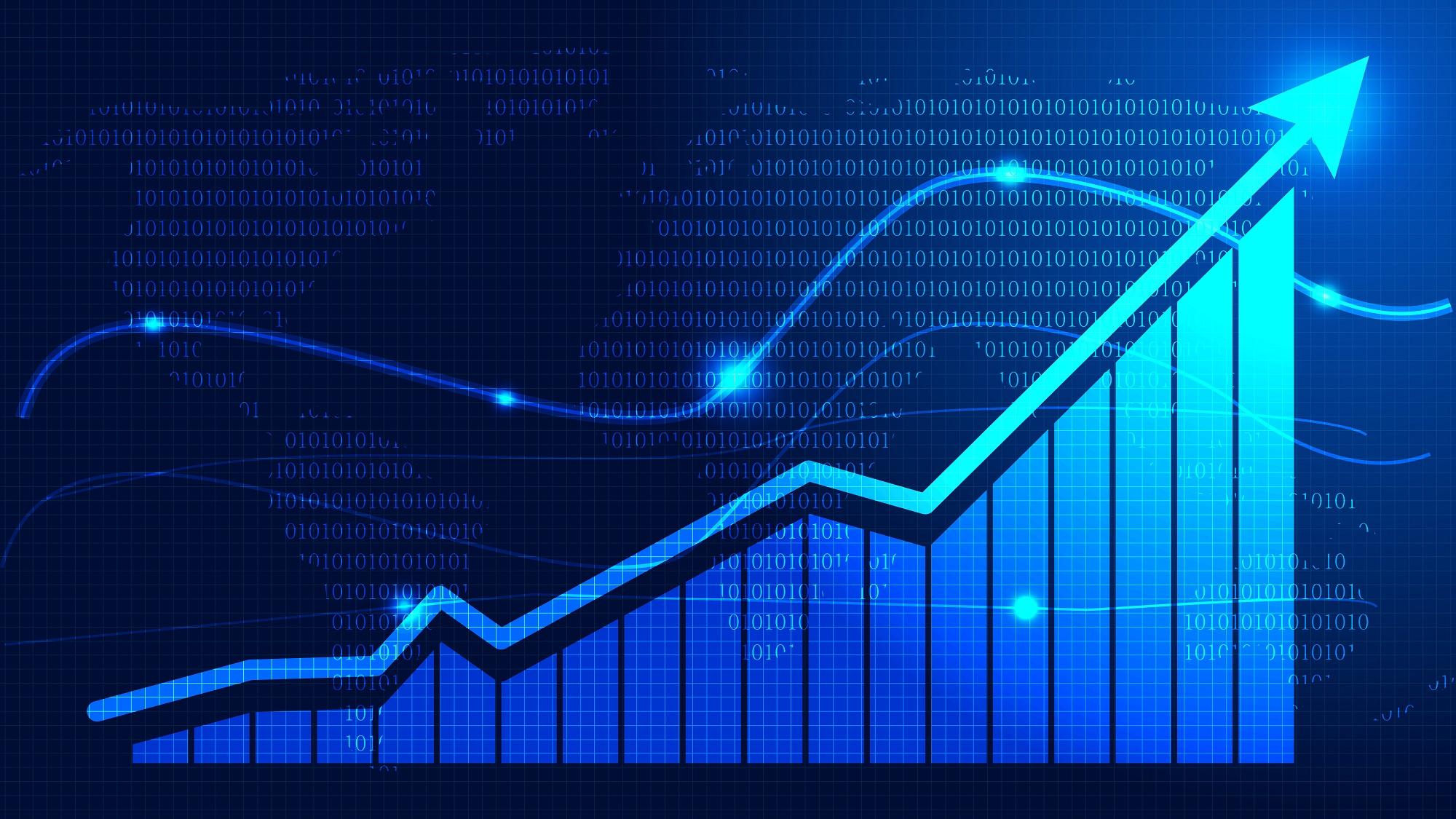 AMD Stock Started 2020 with a Bang: Will It Continue?
Advanced Micro Devices (AMD) stock started 2020 on a high note. The stock rose by 7.06% on Thursday and touched a 52-week high of $49.25. Notably, the stock crushed its nearly 20-year high of $48.50, which it achieved nearly two decades ago on June 5, 2000.
The stock rose after a Wall Street analyst upgraded the target price. AMD stock closed at $49.10 on Thursday, which was around 0.3% down from the 52-week high level. The stock was also trading 189.8% higher from the 52-week low level. At this closing price, AMD's market capitalization was $57 billion.
The broader markets also increased on Thursday amid the stock market rally. While the S&P 500 gained 0.84%, the Dow Jones Industrial Average rose 1.16%. The Nasdaq Composite has risen 1.33% today.
Article continues below advertisement
AMD stock outperformed its peers in 2019
AMD stock delivered exceptional growth last year. The stock returned 148.4% in 2019 despite trade war uncertainty and a cyclical downturn in semiconductor markets. In comparison, Nvidia and Intel (INTC) gained around 76.6% and 30.0%, respectively. Other chipmakers including Marvell (MRVL), Qualcomm, Micron, and Broadcom gained 64.6%, 58.3%, 69.5%, 25.4%, respectively. The S&P 500 and the VanEck Vectors Semiconductor ETF rose about 28.9% and 62.0%.
Nomura lifted the target price on AMD stock
On Thursday, Nomura Instinet raised its 12-month target price on AMD stock from $40 to $58. The new target price implies a 26.5% premium compared to the closing price on Tuesday. Nomura Instinet analyst David Wong maintained the "buy" rating on the stock. According to a report from TheFly, Wong is optimistic about AMD's new product launches in 2020. He thinks that the company should continue with its "steady stream" of product launches in the 7nm and 7nm+ technologies. The robust product offerings will likely place AMD in a strong competitive position in 2020. According to Nomura, AMD could gain a higher market share with average sale price increases, top-line growth, and improving operating leverage.
Wong also upgraded the target price on Applied Materials (AMAT) to $75 from $68. He maintained his "buy" rating on the stock.
Article continues below advertisement
Wall Street loves AMD stock
Like Nomura, several analysts raised their target price on AMD stock in 2019 due to its strong product offerings. In fact, the company's bull run in 2019 was mainly due to optimism about new products.
Earlier this week, Rosenblatt Securities named AMD as the top semiconductor pick for 2020. Rosenblatt analyst Hans Mosesmann also raised its target price to a Street-high view of $65. RBC Capital Markets, Wedbush, and Wells Fargo also have a positive outlook for AMD stock due to its growth prospects. According to CNBC, RBC Capital expects strong demand for data center and gaming chips ahead. RBC Capital is also banking on AMD CEO Lisa Su for her compelling vision and leadership qualities. Bank of America is bullish on the stock amid its strong product line-up. Susquehanna analyst Mehdi Hosseini expects AMD's line-up of chips to boost its market share. Piper Jaffray analyst Harsh Kumar also raised its target price. He expects AMD to benefit from Intel's chip supply issues.
More new product offerings
AMD is benefiting from its strong product launches. During the third quarter, the company's 7nm Ryzen, Radeon, and EPYC processors helped drive sales. The launch of Radeon RX 5500 XT GPU and 7nm Navi-based GPU (or Radeon RX 5700) would help boost gaming sales. AMD would also supply chips to Microsoft's (MSFT) upcoming video-game console. AMD would release Navi graphics cards, dubbed as the "Nvidia killers," in 2020.
Article continues below advertisement
The chipmaker has also gained CPU market share from Intel. AMD's latest generation of Ryzen desktop processors competed with Intel processors. AMD's 7nm EPYC processors are more powerful and cost-effective than Intel's processors in the server CPU market. Notably, AMD's Zen and Zen 2 chip designs are also architecturally better than Intel. The EPYC Rome CPU processors are more powerful and cheaper than Intel's Xeon Cascade Lake Platinum 8280. AMD should continue to rally more in 2020 due to customer momentum and products.
Projections for the upcoming quarter
The company might report its fourth-quarter results by the end of January. Wall Street analysts expect AMD stock to continue to grow in 2020 due to the favorable chip market and a strong portfolio.
During the third quarter, AMD expected its fourth-quarter revenue to be around $2.1 billion. The revenue forecast represents about 48% YoY growth in the fourth quarter. The company expects the revenue growth to come from its new products, including Ryzen, EPYC, and Radeon sales. AMD also expects its gross margin to be about 44% in the fourth quarter.
During the second quarter, the company expected its fiscal revenues to rise in the mid-single digits. AMD expected a gross margin of 42% for 2019.
Wall Street analysts expect the company's adjusted EPS to grow to $0.31 from $0.08 per share last year. Analysts expect the fiscal EPS to rise by 35.2% YoY to $0.62 per share. Analysts forecast earnings growth of 76.6% YoY in 2020.
For the fourth quarter, analysts expect AMD's sales to grow by 48.5% YoY to $2.1 billion. However, analysts expect the company's 2019 sales to only grow by 3.6% YoY to $6.7 billion. Analysts expect AMD's sales to improve by 26.9% YoY to $8.5 billion in 2020 due to its solid chips.
Article continues below advertisement
AMD stock is overvalued
AMD stock appears overvalued compared to its peers based on the EV-to-revenue ratio. The stock has an EV-to-revenue ratio of 8.1x for 2019. In comparison, Intel's EV-to-revenue ratio was 3.97x. Micron's EV-to-revenue ratio was 2.92x for fiscal 2020 (ending in August). However, AMD's valuation is justified. The company's sales should rise in the near term.
Trade deal hopes
AMD stock should also gain due to trade deal hopes. Recently, President Trump tweeted that he would sign phase one of the trade deal with China on January 15. Last month, China and the US settled phase one of the agreement.
The progress in the trade deal between the US and China is positive for chip stocks like AMD. Notably, US semiconductor companies largely depend on China, especially Huawei, for its revenues.
Article continues below advertisement
Analysts' recommendations
Overall, analysts are mainly neutral on AMD stock. Among the 40 analysts tracking the stock, around 37.5% recommend a "buy," while 57.5% recommend a "hold." Only 5% of the analysts covering the stock recommend a "sell." The mean target price of $38.75 implies a 19.3% downside from its closing price on Thursday. The median target price was $38.00 on Thursday.
Stock returns
AMD stock closed 14.2%, 25.2%, and 41.3% above its 20, 50, and 100-day moving averages of $43.01, $39.21, and $34.75, respectively. Since the price is above the moving average, the stock has an upward trend.
AMD's 14-day RSI (relative strength index) score is 78.32, which indicates that the stock is highly overbought. Notably, an RSI level above 70 means that the stock is overbought. AMD's upper, middle, and lower Bollinger Bands are $48.93, $43.01, and $37.10, respectively. The stock closed near its upper Bollinger Band on Thursday, which indicates that the stock is overbought.
Looking at analysts' recommendations and the technical indicators, we think that investors should hold AMD stock. Although the stock has already had a big run, we think that it still has upside potential. Su also believes in the upcoming product line-ups, which could deliver strong sales and earnings in 2020.