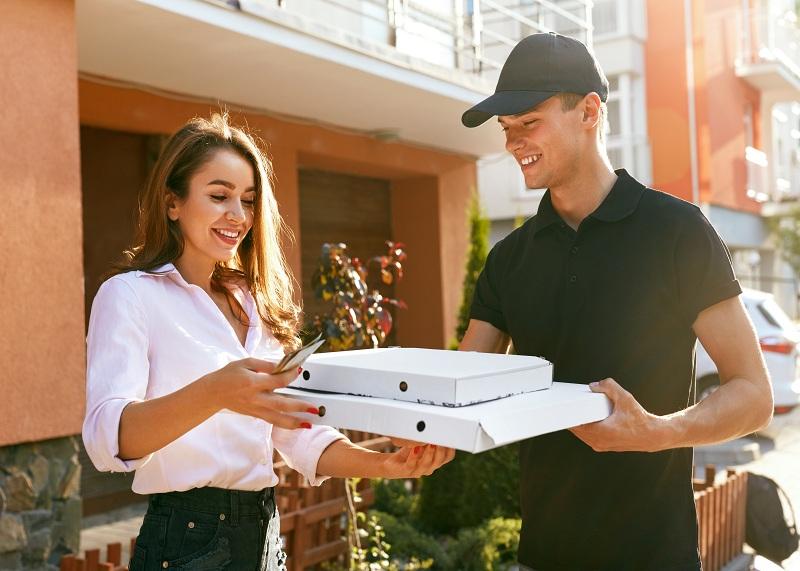 Amazon's High Stakes as Deliveroo Deal Struggles
By Ruchi Gupta

Jan. 16 2020, Published 9:51 a.m. ET
Amazon (NASDAQ:AMZN) will have to wait for months to learn about the fate of its investment in Deliveroo—a British online food delivery service. Last month, Britain's antitrust regulator, the CMA (Competition and Markets Authority), decided to escalate its review of Amazon's stake purchase in Deliveroo. The in-depth review will take months to complete. Amazon will have to wait until June to learn about the deal's fate. Likewise, PayPal (NASDAQ:PYPL) had to wait for the CMA to clear its acquisition of iZettle.
Article continues below advertisement
Amazon and Deliveroo raised antitrust questions in Britain
In May last year, Amazon led a $575 million investment in Deliveroo. The investment sought to arm Deliveroo with more cash to support its growth in the competitive food delivery market. The investment would give Amazon a minority stake in Deliveroo—a leading food delivery provider in Europe.
Before Amazon could finalize the Deliveroo investment, the CMA raised antitrust concerns. The regulator thought that the deal would reduce competition in Britain's online food delivery market and hurt consumers. The CMA opened an initial review of the deal, which yielded concerns. Notably, the CMA wanted Amazon and Deliveroo to address before it could greenlight the investment. The parties couldn't address the concerns, which promoted the CMA to open a full-blown antitrust review of the deal.
Deliveroo will wait until the CMA concludes its review and makes its final decision before it taps into Amazon's investment. Meanwhile, Deliveroo is running out of cash. On Tuesday, Bloomberg reported that Amazon bailed out Deliveroo with a loan that could convert into equity. However, Amazon denied giving Deliveroo financial relief, according to a Reuters report.
Online food delivery operations
Without cash to run its operations and finance its expansion, Deliveroo risks falling behind the competition. The fall would hurt Amazon's interest in the online food delivery market.
Amazon attempted to crack the online food delivery market on its own. However, the company wasn't successful. Amazon shut down its food delivery operations in Britain and the US.
Amazon invested in Deliveroo after shutting down its own food delivery service. The investment seemed to give Amazon a second chance in the promising online food delivery market through a prominent provider in Europe. Now, the CMA probe has made Amazon's comeback into the food delivery business uncertain. The stakes are high for the company. If the Deliveroo deal fails, it could send Amazon back to the drawing board.
The global food delivery service market generated $2.4 billion in revenue in 2018, according to Grand View Research estimates. The market is on course to hit $6.4 billion in annual revenues by 2025.
So far, Amazon stock has gained less than 2.0% in 2020. PayPal stock has risen by nearly 6.0% in 2020.