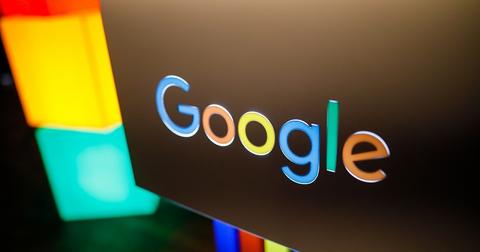 Alphabet's Top Lawyer David Drummond Departs
By Ruchi Gupta

Updated
David Drummond will step down as Alphabet's (NASDAQ:GOOGL) chief legal officer at the end of this month. The exit will mark the end of Drummond's long but controversial career with the company. In addition to his role as the company's top lawyer, Drummond also oversaw the venture arms. Through the venture arm, Alphabet has invested in companies like ride-hailing provider Lyft (NASDAQ:LYFT).
Alphabet won't pay Drummond an exit package like it did to Andy Rubin—the former head of its Android business. Some of the company's shareholders faulted how it handled Rubin's $90 million exit package. The matter is now the subject of a lawsuit against the company's board of directors.
Here are three takes on Drummond's departure as Alphabet's longtime legal executive.
Article continues below advertisement
Drummond sold Alphabet shares ahead of exit
Drummond broke the news of his exit to Alphabet employees in a note on January 10. According to a Bloomberg report, January 31 will be his last day at the company. Drummond sold $77 million worth of Alphabet stock just days before he announced his departure, as reported by CNBC. The shares were in addition to more than $220 million in stock sales in the past year. He has dumped nearly $300 million worth of the shares in recent months. However, he still owns about $90 million in Alphabet stock, according to Reuters.
Drummond's marathon-like stock sale brings to memory Travis Kalanick dumping Uber Technologies (NYSE:UBER) stock. Kalanick stepped down as Uber's chief executive in 2017 before the company went public in May 2019. He sold Uber shares after leaving the company. He has sold most of his Uber holdings as of last month, according to TechCrunch.
Uber stock has gained about 15% YTD (year-to-date) through Monday. Alphabet stock has risen 7.5% YTD.
Article continues below advertisement
Child neglect accusation
Last year, Jennifer Blakely, a former Google employee, accused Drummond of neglecting their child. Blakely even suggested that he might have broken Alphabet and Google's workplace rules by having a relationship with her and other employees. Drummond rejected Blakely's claims. Soon after, he married a Google staff member.
Alphabet embraces new leaders
In the note to the company's staff, Drummond portrayed his exit as an opportunity to give way for a new generation of leaders. Last month, the company picked Sundar Pichai to replace Larry Page as its CEO. Pichai will also be Google's CEO—a role he has held since 2015. Alphabet hasn't picked Drummond's replacement yet.