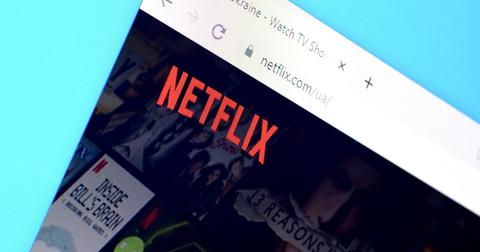 3 Things to Know before Netflix's Q4 Earnings
By Ruchi Gupta

Updated
Netflix (NASDAQ:NFLX) will report its fourth-quarter earnings on Tuesday. The company will be the first among the major video streaming companies to release earnings for the quarter ending in December 2019. Apple and Amazon (NASDAQ:AMZN) will report their earnings on January 28 and January 30, respectively. Walt Disney (NYSE:DIS) will report its earnings on February 4.
Netflix's upcoming fourth-quarter earnings report will be closely watched since the company fumbled in the last two consecutive quarters. In the second and third quarter of 2019, Netflix's results showed that the company missed consensus estimates and its own internal targets on key performance indicators.
As Netflix gears up to release its fourth-quarter earnings, here are three things investors should know.
Article continues below advertisement
Netflix's fourth-quarter earnings expectations
Wall Street expects Netflix to report an EPS (earnings per share) of $0.52 on revenue of $5.45 billion for the fourth quarter. The company's own internal guidance calls for an EPS of $0.51 on revenue of $5.44 billion. In the fourth quarter of 2018, the company reported an EPS of $0.30, which beat the consensus estimate of $0.24. Netflix reported revenue of $4.20 billion, which missed the consensus estimate by about $20 million. The results met Netflix's internal guidance.
Intensifying competition
The upcoming earnings report will be Netflix's first since Apple and Disney launched their rival video services. Apple launched its Apple TV+ video service on November 1 at a competitive price of just $4.99 a month. Disney's Disney+ launched with a bang on November 12. The service signed up over 10 million subscribers in the first 24 hours. Disney+ also has a competitive price compared to Netflix. The service costs $6.99 a month, while Netflix's standard plan costs $12.99 a month. Amid the competitive pricing, Netflix is struggling to convenience people to pay its premium prices.
In October, Netflix executives said that they expected the company to face some headwinds with the arrival of Apple TV+ and Disney+. However, they expect Netflix to remain strong long-term as long as it continues to invest in great content.
Netflix is still in debt
Netflix made a net profit of $665 million in the third quarter. The company made a profit of $271 million in the second quarter and $344 million in the first quarter. Although the company is profitable, expenses have overwhelmed the profits. As a result, Netflix generates negative free cash flow. The company borrows to fund growth investments like content acquisition.
In October, Netflix announced plans to raise about $2.0 billion through bond sales in the US and Europe. The company said it would use the proceeds from that bond sale to fund content production. Netflix finished the third quarter with $12.4 billion in debt. Therefore, the latest bond sale puts the company on track to have $14.4 billion in debt.
Netflix will report its fourth-quarter earnings at a time when the stock has had a strong start to 2020. The stock has gained 4.98% year-to-date through January 17.