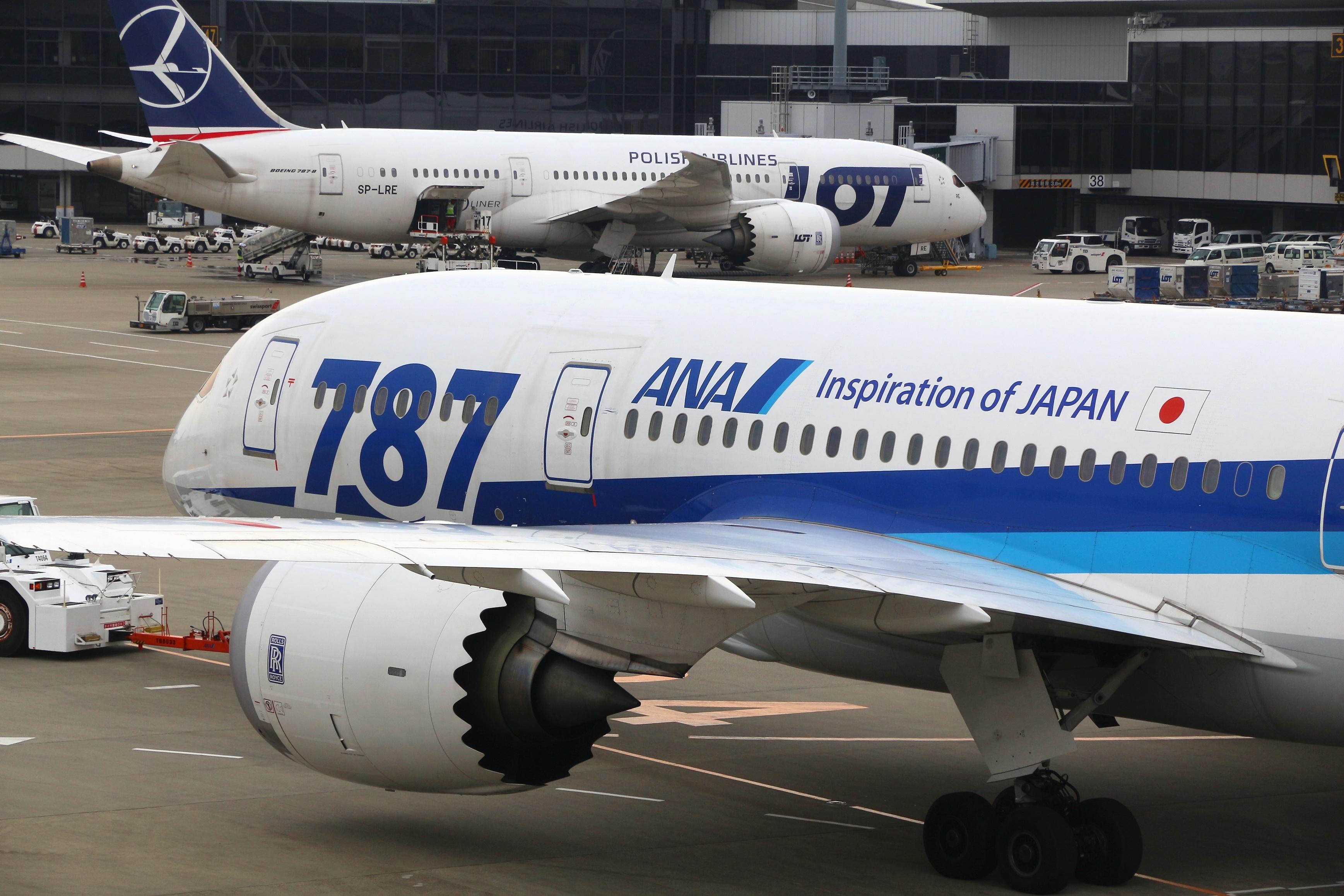 2019 Went to Airbus—Can Boeing Catch Up in 2020?
By Mike Sonnenberg

Jan. 6 2020, Published 7:40 a.m. ET
It's no surprise that Airbus (EASDY) beat Boeing in 2019 deliveries. The European aircraft maker delivered 863 planes during the year, an 8% increase over its 800 deliveries in 2018. The number also beat the market expectation of 860 deliveries.
Meanwhile, Boeing delivered only 345 planes in the first 11 months of 2019, compared with 700 deliveries during the corresponding period in 2018. Most of Boeing's deliveries were for long-range planes, while Airbus ruled the single-aisle jet market. In the absence of Boeing's 737 MAX 8 in the market, Airbus delivered 640 single-aisle planes, surpassing previous records. The Airbus A320neo competes with Boeing's grounded 737 MAX.
Article continues below advertisement
Advantage Airbus as Boeing struggles in 2019
These developments helped Airbus in 2019 and could continue to do so in 2020. There's still no official word on the 737 MAX's return. Even after recertification, it may take at least a couple of months for airlines to fly the plane commercially. With production halted, the 737 MAX program could take until 2021 to recover.
Article continues below advertisement
Boeing's 2019 troubles stretched beyond the MAX 8
Boeing's 737 MAX troubles have had repercussions for its other programs. Given the MAX's paused production, Boeing may need more time to proceed with the 797, which it is holding back on for now.
The 797 uncertainty may push prospective Boeing customers to Airbus in 2020. Airbus's A321XLR, which is set to start flying by 2023, is already up for order. American Airlines (AAL) and United Airlines (UAL) have each ordered 50 of the popular aircraft, while JetBlue (JBLU) has ordered 13.
Many more airlines could follow. Delta Air Lines is the biggest operator of Boeing 757s, with 127 in its fleet. That represents about a fifth of 757s in service globally. In September 2019, Delta CEO Ed Bastian told Bloomberg that the carrier was still hopeful Boeing would build the new plane, and Delta could be looking at "200 aircraft over the next decade."
Article continues below advertisement
Beyond the US
It's not just US carriers eyeing the Boeing 797. India's SpiceJet, a loyal Boeing customer, could also be drifting the Airbus way due to the 737 MAX crisis. SpiceJet may opt for the Airbus A321XLR, like many other Asian airlines. The Asia-Pacific region is the world's fastest-growing aviation region.
Boeing needs to repair its reputation in 2020
Boeing's new CEO, David Calhoun, is set to take charge on January 13. Right after his appointment, Boeing commented on controversial documents about the MAX. According to Reuters, Boeing said it "proactively brought these communications to the FAA and Congress as part of our commitment to transparency with our regulators and the oversight committees. It added that the communications do "not reflect the company we are and need to be," reports Reuters.
Article continues below advertisement
Boeing needs to mend its damaged reputation with regulators, airlines, pilots, and passengers. Airlines around the world have faced cancellations due to the MAX grounding, resulting in angry passengers and financial losses. Pilots are angry, too. Southwest Airlines' pilot body has sued Boeing for loss of income and breach of trust. Passengers are wary about boarding a 737 MAX 8 again.
Emirates, the first airline to order the Boeing 777X, is also cautious. Commenting on 777X testing in November, Emirates president Tim Clark said, "I want one aircraft to go through hell on Earth basically to make sure it all works."
2020 may go to Airbus after all
Given the above points, 2020 may also go to Airbus. Boeing's new boss should focus on rebuilding the company's reputation in 2020 to prepare to compete with Airbus in 2021.