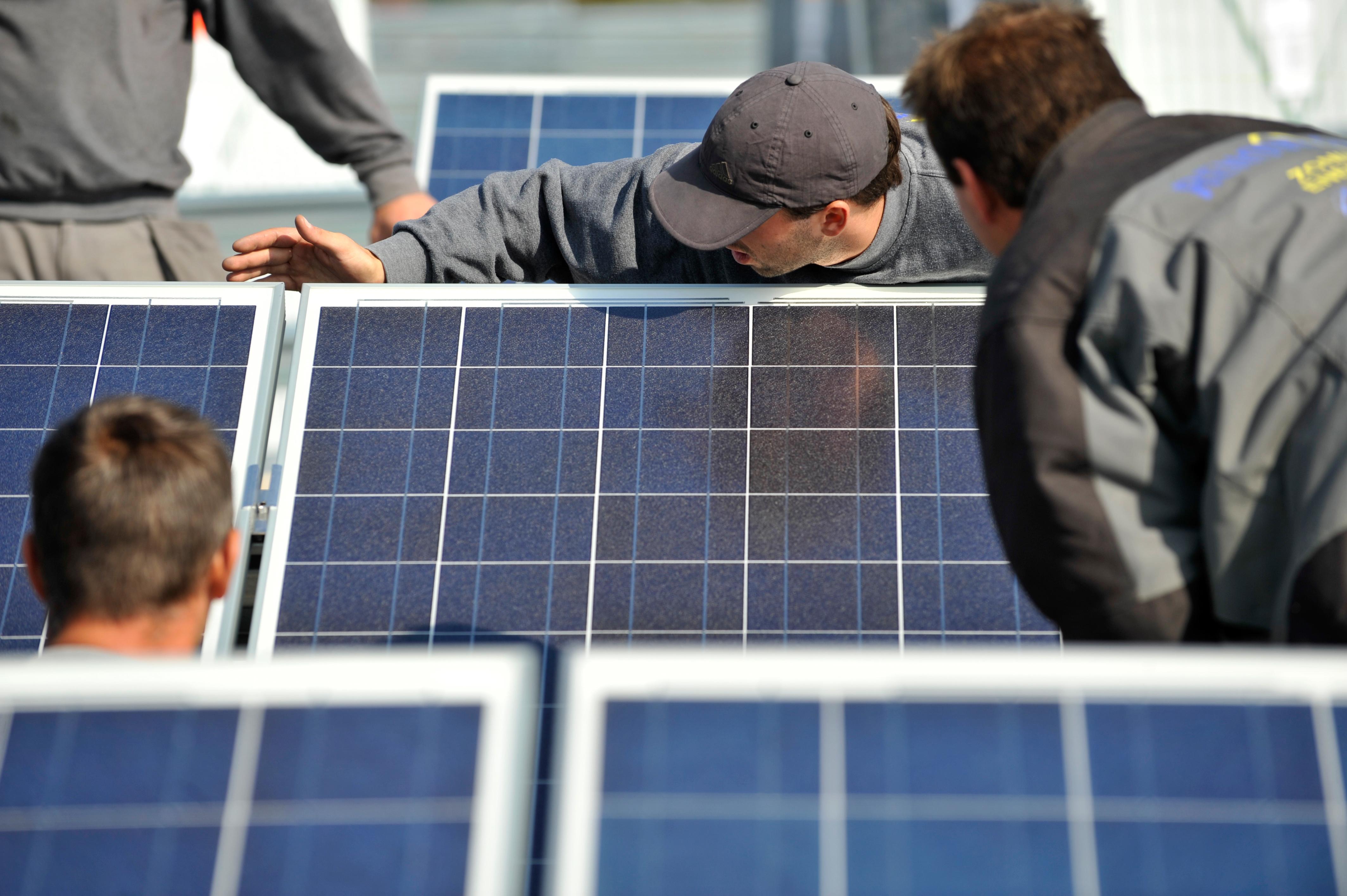 Will the US Solar Industry Get Trump's Support?
By Vineet Kulkarni

Dec. 4 2019, Published 8:15 a.m. ET
Solar tariffs imposed on imported panels last year are hurting the industry.
Whether the Trump administration offers support remains to be seen.
To boost the domestic solar industry, the Trump administration imposed a 30% tariff on imported panels early last year. However, the policy severely impacted the sector's jobs and investments. According to the SEIA (Solar Energy Industries Association), the tariffs could result in 10.5 gigawatts of lost solar capacity deployment from 2017 to 2021, Reuters reports, and 62,000 fewer jobs through 2021.
Article continues below advertisement
US tariffs to hit solar industry hard
Solar panel prices have dropped significantly due to technological advancements in the last few years. However, these price drops have been lower in the US due to the tariffs—US-installed panels are manufactured in Asia. The SEIA argues that higher prices reduce the size of the addressable market, making other energy sources such as gas and wind more attractive. In the last two years, tariff uncertainties have cost 3 gigawatts in installations.
The SEIA estimates 10.5 gigawatts in solar power deployment will be lost due to the Section 201 tariffs through 2021. The capacity could power 1.8 million homes and avoid 26 million metric tons in carbon dioxide emissions. Section 201 tariffs on imported solar panels started at 30% in 2018, and are set to reduce by five percentage points per year through 2021.
Article continues below advertisement
Navarro plays it down
The SEIA data comes ahead of the US International Trade Commission hearing set for tomorrow. It will be interesting to if the Trump administration supports the industry through a tariff rollback. Trump trade adviser Peter Navarro has expressed his disagreement with the data, calling it "fake news." Navarro's response suggests the administration is unlikely to support the industry.
Trump has boasted that tariffs are hurting China and not the US. However, the domestic solar industry paints a different picture. The number of solar industry jobs at stake due to the tariffs surpasses the US coal industry's current job count. And with the election coming next year, Trump may not want to upset the emerging solar industry.
Solar stocks strong this year
Solar stocks have been solid this year, up by 50% year-to-date on average. This year, solar installer stocks Vivint Solar (VSLR) and Sunrun (RUN) are up almost 90% and 25%, respectively. Meanwhile solar panel makers First Solar (FSLR) and SunPower (SPWR) have seen their stocks rise around 30% and 50%.
This year's leaders, however, are solar microinverter stocks. Enphase Energy (ENPH) has risen about 380%, while SolarEdge Technologies (SEDG) is up around 140%. The companies' solid earnings and optimistic commentary have boosted their stocks. To learn more, read Solar Stocks: Analyzing the Top Gainers of 2019.