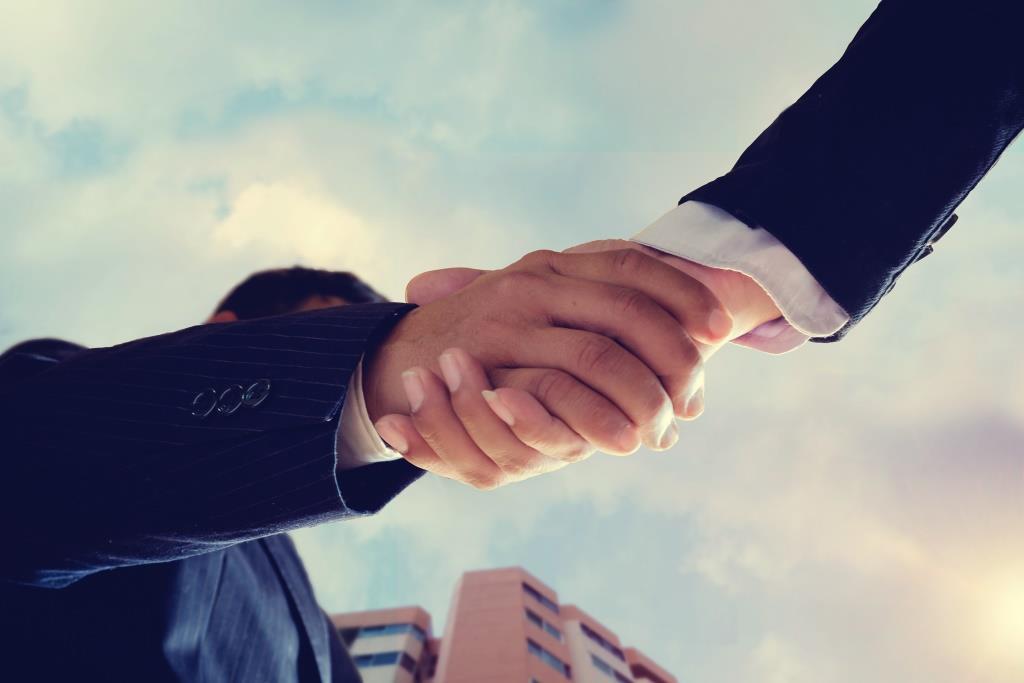 Why T-Mobile Is Renegotiating the Sprint Merger Deal
T-Mobile (TMUS) and Sprint (S) are apparently in discussions to reprice their proposed $26.5 billion merger agreement. On December 3, Fox Business Network's Charles Gasparino tweeted that T-Mobile and Sprint were "actively discussing repricing [the] deal amid Sprint's financial woes." Gasparino added that Sprint had "dropped 8% over the past month prompting discussing of merger repricing more now."
Article continues below advertisement
T-Mobile and Sprint merger deal
In April 2018, T-Mobile announced an agreement to acquire Sprint. This was the third attempt the two wireless carriers were making to merge. In 2017, merger talks collapsed as the carriers found themselves unable to reach mutually agreeable conditions. Talks also collapsed on regulatory concerns in 2014.
In July 2019, the US Department of Justice gave the deal its blessing after the companies agreed to divest certain wireless assets to Dish Network (DISH) upon the merger's completion. Dish would acquire Sprint's prepaid business, including Virgin Mobile and Boost Mobile, for $1.4 billion. It would also procure 14 MHz of Sprint's nationwide 800 MHz spectrum for $3.6 billion. Dish will likely become the fourth-largest wireless service provider after the merger deal goes through. Last month, the Federal Communications Commission also approved the merger deal by a 3–2 vote after the carrier agreed to deploy a 5G network across the US.
T-Mobile and Sprint merger lawsuit
The T-Mobile and Sprint merger deal faces litigation filed by numerous state attorneys general to stop the combination on antitrust grounds. Currently, the District of Columbia and 13 state attorneys general are against the merger deal of the third- and fourth-largest wireless carriers. The states argue that the transaction is unfavorable for the wireless market. New York and California are leading the litigation. The trial is scheduled to begin on December 9.
Last month, Nevada and Texas dropped their challenges after reaching settlements with the two carriers. Colorado and Mississippi also no longer oppose the merger deal.
Cowen & Co. analyst Paul Gallant thinks that the states will likely win their case to block the proposed merger deal between Sprint and T-Mobile, The Fly reported on December 2. Gallant thinks the odds of the states winning the trial are about 60%.
Article continues below advertisement
Financial performance
Sprint is the only major wireless carrier in the US that's struggling to deliver profits. In the quarter that ended on September 30, Sprint reported revenue of $7.8 billion, lower than analysts' consensus estimate of $8.2 billion. Additionally, the company reported EPS of -$0.07—also lower than analysts' consensus estimate of -$0.02. Sprint reported EPS of $0.05 on total revenue of $8.4 billion in the same quarter a year ago.
In the second quarter of fiscal 2019, which ended on September 30, Sprint lost net 91,000 postpaid phone customers due to stiff competition in the wireless industry. The mobile carrier reported a postpaid phone churn rate of 1.91%, the highest in the industry.
In the quarter that ended on September 30, T-Mobile added 754,000 postpaid phone net customers, while AT&T (T) added 101,000 net customers.
Analysts' recommendations and target prices
Out of 16 analysts, 13 have "hold" ratings on Sprint stock, down from 14 last month. One analyst has a "buy" rating on the stock, unchanged from last month. The remaining two analysts have "hold" ratings on the stock, again unchanged from last month.
Currently, analysts have a 12-month target price of $6.20 on Sprint stock. On December 4, it was trading at a discount of 10% to analysts' 12-month target price. On December 5, Guggenheim reduced its price target for Sprint stock from $6.50 to $6.20.
In comparison, T-Mobile stock was rated a "buy" by 16 out of 21 analysts surveyed. Meanwhile, 13 out of 29 analysts call AT&T stock a "buy."
Stock performance
Sprint stock fell 0.7% on December 4 and closed the trading day at $5.65. At this closing price, the company's market cap stood at $23.2 billion. This amount was 30% lower than its 52-week high of $8.06 on July 26 after the Justice Department blessed the merger deal and 4% higher than its 52-week low of $5.44.
Based on Sprint's closing price on December 4, it had reported returns of -5.2% in the last five trading days, -8.1% in the trailing month, and -8.3% in the trailing 12 months. Its stock has been falling, as the merger's future is unclear.
Sprint has fallen 2.9% this year as of December 4. It's underperformed telecommunications rivals T-Mobile and AT&T, which have generated returns of 23.2% and 33.5%, respectively, this year.
On December 4, Sprint closed 3.7% below its 20-day moving average of $5.87 and 7.4% below its 50-day moving average of $6.10. It was also trading 13.2% below its 100-day moving average of $6.51.
Sprint's 14-day relative strength index score of 36 suggests that it's approaching oversold territory. On December 4, it closed near its lower Bollinger Band level of $5.54, which indicates that it's oversold.
Read Sprint Fairly Valued at $3 per Share amid T-Mobile Merger to learn more.