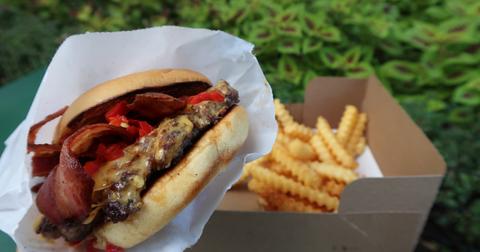 Why Did Shake Shack Stock Fall 25% in November?
By Amit Singh

Updated
Shake Shack (SHAK) stock is up 36.5% on a YTD (year-to-date) basis as of November 29. However, SHAK stock fell by about 25% in November. The sharp correction in Shake Shack stock followed the company's underperformance on the sales front during the last reported quarter.
Article continues below advertisement
Shake Shack stock performance
Shake Shack's revenues continued to rise at a breakneck pace. However, sales fell short of analysts' estimates. Besides, Shake Shack's comparable sales growth was also lower than analysts' expectations. Management stated that its Grubhub transition is taking a toll on its delivery revenues. In turn, it is also hitting its comparable sales growth.
Anticipating challenges in the delivery revenues, management cut its full-year comparable sales growth forecast, which pressured its stock. Shake Shack now expects comparable sales to increase by 1.5%. Earlier, Shake Shack's forecast for comps growth was 2%.
In comparison, shares of Chipotle Mexican Grill (CMG) also took a hit from its outlook on store openings. However, Chipotle stock recovered about 5% in November. This was thanks to the sustained momentum in its base business.
What's in the near future for SHAK stock?
We expect the Grubhub transition is likely to pressure delivery revenues for Shake Shack in the near-term. Further, Shake Shack removed the direct point-of-sale integrations with major delivery partners, including Caviar, DoorDash, and Postmates. However, the sharp decline in SHAK stock reflects negatives.
Despite lower comps outlook, management increased its net sales guidance, which is positive. Shake Shack's revenues are now expected to be $592 million to $597 million in 2019. Previously, management's revenue forecast was $585 million to $590 million.
The higher sales guidance reflects stellar growth in its licensing revenues. Shake Shack's licensing revenues have been growing at a double-digit rate due to the newly opened licensed shacks.
Article continues below advertisement
We believe the addition of new shacks will continue to drive the company's top line at a healthy rate in the coming quarters and, in turn, its stock. Analysts' consensus estimate indicates about 23% growth in Shake Shack's revenues in the fourth quarter. Moreover, analysts expect SHAK's revenues to sustain the high growth rate in 2020 despite tough comparisons.
Consensus target price implies 24% upside
Analysts have a consensus target price of $76.79 on Shake Shack stock. The average target price implies a potential upside of about 24% based on its closing price of $61.98 on November 29.
However, analysts expect Shake Shack's earnings to remain subdued in the coming quarters, which is a concern. Meanwhile, Shake Shack stock trades at a premium valuation. For instance, SHAK stock trades at 24.4x its next 12-month EV-to-EBITDA multiple. EV-to-EBITDA is the enterprise-value-to-earnings before interest, tax, depreciation and amortization. This is well above the peer group average of 17.5x.