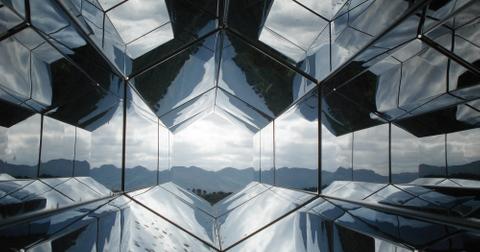 Why Cloud Data Laws Could Define Tech in 2020
By Shankar Iyer

Updated
In 2019, cloud technology has gained considerable traction with investors and enterprises alike. On a global scale, small enterprises represent a high potential for service providers when it comes to offering digital solutions. Leaders in the cloud segment are shifting their focus to onboard small business enterprises to their clientele. Almost all cloud service providers' stocks have generated double-digit returns this year.
Article continues below advertisement
Gartner's research predicts that the global cloud business could cross $266 billion in 2020, up by 17% over the 2019 forecasts. This study claims that cloud-based application services or SaaS (software-as-a-service) would contribute the most, followed by cloud infrastructure services or Iaas (infrastructure-as-a-service).
Cloud stocks: Year-to-date returns
AWS (Amazon Web Services) (AMZN) leads the cloud business segment. Microsoft (MSFT) is closing in and sweeping away contracts right from under AWS's nose—the most notable example being the $10 billion Pentagon defense contract.
Chinese e-commerce giant Alibaba (BABA) is steadily growing its cloud business. In its Q2 of fiscal 2020 earnings on November 1, Alibaba reported 64% growth in cloud revenues year-over-year. To put this in perspective, frontrunner Amazon Web Services' revenues rose 35% compared to its reported revenues for the same period in 2018.
Alphabet (GOOG) (GOOGL) is also trying to capitalize on the booming cloud segment. On November 18, CNBC reported that Google acquired tech startup CloudSimple. A former Microsoft employee founded CloudSimple, which was one of Google's cloud partners.
Article continues below advertisement
Because it doesn't report its cloud financials separately, Google is making it next to impossible for analysts to predict its position in the segment. In its financial statements, the company groups Google Cloud's revenues in its Other Revenues segment. Notably, Other Revenues also include sales figures from Google Play, G Suite, and Google Nest.
So far this year, Amazon stock has gained over 15%. However, runner-up Microsoft's stock is up 48% since January. Oracle stock returned just below 23%, while IBM returned a little more than 15%. In 2019, Google stock gained 22% through December 2. Listed on the NYSE, BABA stock posted a 44% YTD return.
The lack of data regulation and AWS biometric data
According to a November 22 report by GeekWire, Amazon Web Services is facing more than one lawsuit in Illinois. However, the suit hasn't been filed for any direct violation of the law. Amazon Web Services is at the receiving end for providing cloud infrastructure and storage services for biometric data.
Plaintiffs have claimed a lack of "publicly available data retention and destruction policy." The lawsuit filed cites a violation of the Biometric Information Privacy Act (or BIPA). As of now, the BIPA law doesn't specify any definitive guidelines about how long biometric data can be stored on the cloud platform.
Article continues below advertisement
In the event of identity theft involving biometric data, the victim would have no recourse whatsoever. Theft of other personal data like Social Security numbers and bank account details entails severe punishment, but preventive and safety measures can be taken at some point. However, when a person's retina scan, fingerprint, or any other biometric identifier is stolen, there is absolutely nothing that can be done.
Is it possible to build a completely foolproof security system? Or is such a data worth retaining in the cloud at all? In my opinion, the risks far outweigh the benefits.
The lack of cloud data regulation: Project Nightingale
Google's work with healthcare provider Ascension involves migrating patient health data on a cloud infrastructure. However, this initiative, Project Nightingale, has been flagged by many market enthusiasts as a gross violation of personal health records.
Sources suggested the data could be used for personalized ad campaigns by Google. Google agreed to cooperate fully with any federal scrutiny and made a statement clarifying that it will not use this data for personalized ads.
Cloud security measures could be the spotlight for 2020
Estimates point toward high growth potential for cloud services in 2020. Somehow, many of these forecasts don't factor a downside ad hoc risk in the business. Notably, the cloud drastically improves the operational efficiency of a business. However, there is also a risk of misuse of personal data, cybertheft, and identity theft.
Other cloud technologies such as artificial intelligence, machine learning, and blockchain technology can also strengthen cybersecurity. The company that comes up with the most innovative and cost-effective solution for creating a secure system could end up being the industry leader in 2020.