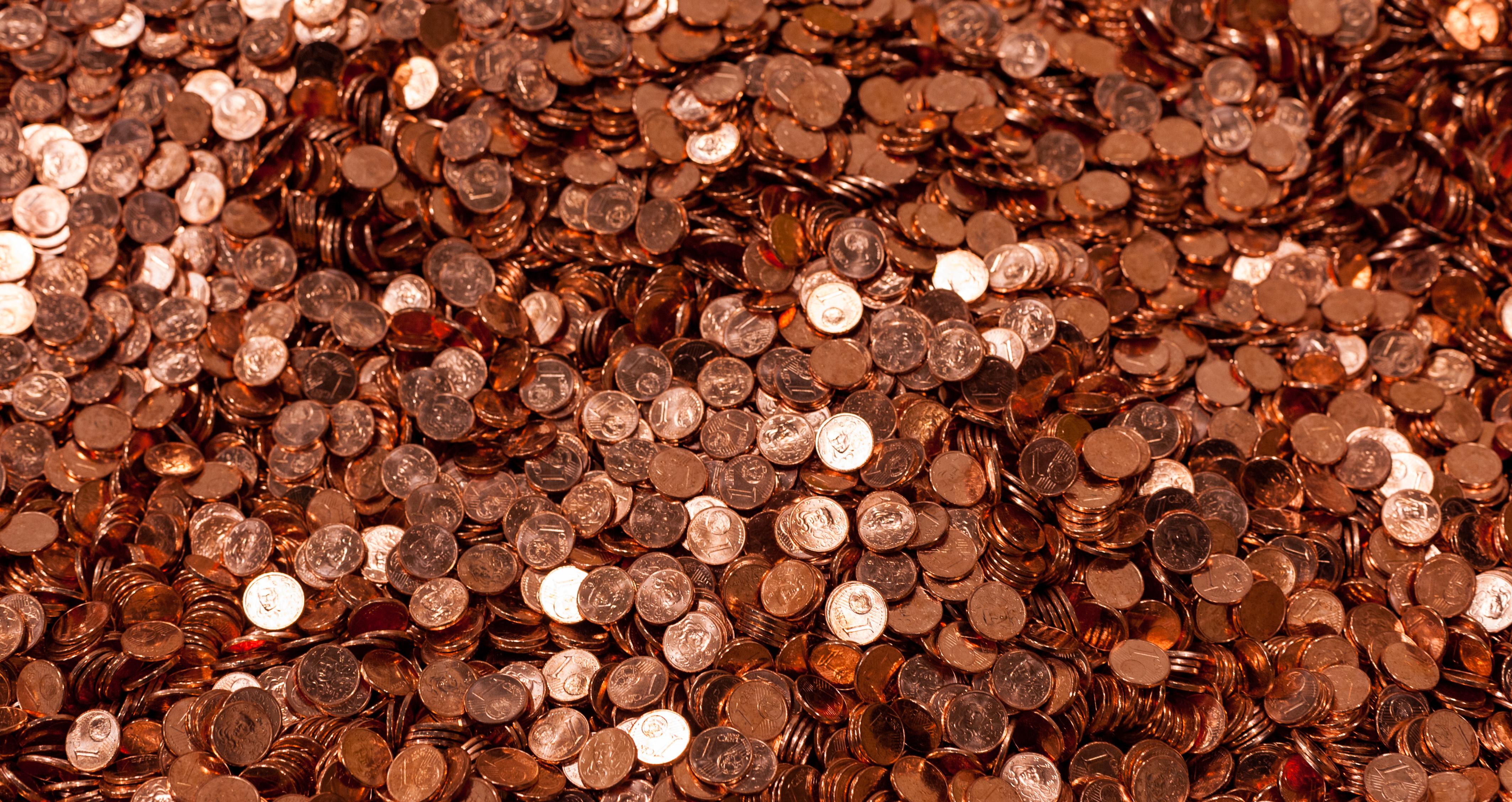 What Are Penny Stocks, and Can They Make You Money?
By David Moadel

Dec. 18 2019, Published 2:55 p.m. ET
Newcomers to the stock market often dream of fast, easy profits. However, beginners typically don't have large investing accounts. Then they hear about this thing called "penny stocks," and they want to know more. It sounds like something that anybody can afford—maybe it'll be a big moneymaker! So is it true?
Penny stocks are real, and some people have made money from them. However, these stocks probably aren't what you think they are, and you definitely don't want to jump into investing in them without understanding the basics. It's also important to know about the risks involved. With this fundamental knowledge, you can at least make a more informed decision about this type of investment.
Article continues below advertisement
What is a penny stock?
It's tempting to assume that a penny stock will always cost exactly $0.01. That's logical, right? Yet it's actually not the case. A penny stock can cost exactly $0.01, but most don't. In fact, the government-approved definition of "penny stock" covers a surprisingly wide price range.
The SEC (Securities and Exchange Commission), which regulates the US stock market, has a specific definition for penny stocks. It specifies them as stocks that cost less than $5. This definition is different from the term "micro-cap stock," which is a stock that represents a very small company.
So, a penny stock is defined by the price of the stock, not the size of the company. However, most of these stocks happen to represent small companies. Giant companies such as Apple (AAPL), Microsoft (MSFT), and Amazon (AMZN) were once small companies with penny stocks.
Back in 1997, you could have bought shares of Amazon stock for less than $5. In September 2018, those same shares were worth over $2,000 apiece. That's an investor's dream—and it's the reason why buying penny stocks is so tempting. A penny stock can eventually become the next Amazon, Apple, or Microsoft.
Article continues below advertisement
Understanding the risks
So yes—it's possible to become rich with these stocks. But that doesn't mean it's likely to happen. For every penny stock in 1997 that turned out to be huge like Amazon, there were many more that didn't do well. Indeed, the dot-com crash of 2000 and 2001 wiped out a lot of these stocks.
I'll give you an example of how investing in these stocks can go wrong. There's a biopharmaceutical company known as MannKind Corporation (MNKD). In the summer of 2016, you could have bought MNKD shares for slightly under $5. By December 2019, MNKD shares were trading at $1.34. That's a 73% loss.
Not to pick on this one company, as there are a lot more MannKinds out there than Amazons. Therefore, you need to be highly selective when choosing this type of stock. You also need to be prepared to possibly lose 100% of your money. As the SEC warns, "Investors in penny stocks should be prepared for the possibility that they may lose their whole investment."
There's another risk that you need to be aware of. MNKD trades on the Nasdaq, which is a well-known and highly respected stock exchange. However, not all penny stocks trade on big exchanges such as the Nasdaq. Many trade on OTC (over-the-counter) exchanges.
Article continues below advertisement
OTC exchanges
OTC exchanges include the OTCQX and the OTCQB. The penny stocks on these exchanges often represent tiny companies and startups. Typically, OTC exchanges don't have as much oversight and transparency as giant exchanges such as the Nasdaq or the NYSE.
In other words, it might be difficult to get full and detailed information about these stocks on OTC exchanges. Moreover, some of them are "thinly traded," meaning that very few shares are bought and sold on a typical day. This situation is a common one with this type of stock on OTC exchanges.
Imagine that you bought shares of a penny stock, and suddenly there was bad news from the company. At that point, you might want to sell your shares. But if the stock is thinly traded, nobody might be willing to buy them. After all, there are a lot more sellers than buyers during a panic. In such a situation, you could lose your entire investment because no one would want to buy your shares.
Article continues below advertisement
Tips for investing in penny stocks
Because of their low price, penny stocks are liable to make big price movements. You won't usually see expensive large-cap stocks go up or down 30%, 40%, or 50%, in a single day. However, this can and does happen in the world of penny stocks.
Therefore, if you do choose to buy these stocks, I believe it's wise to keep your position size small. If you only invest a small amount of money in them, you won't lose too much if the stock price plummets. A safety-first attitude can save you from big financial problems.
Next, you'll want to conduct thorough research on a company before you consider buying its penny stock. This is true of expensive stocks too—but it's generally easier to find information on bigger companies. You'll usually have to do more digging to make sure that a penny stock represents a legitimate, profitable company.
You'll also want to make sure that a penny stock isn't part of a "pump and dump" scam. That's when someone buys a lot of shares of a penny stock and then tells other people to buy that stock. This person might promote the stock in chat rooms or on message boards.
Article continues below advertisement
If the scammer gets enough other people to buy the penny stock, its price will probably go up. Then the scammer will sell, or "dump," all of his or her shares for a profit. That share "dumping" usually causes the stock price to go down a lot. The people the scammer convinced to buy the shares are now stuck holding a stock that's declined in value.
Final thoughts on penny stocks
If you're a beginner, you might want to save your money and avoid penny stocks altogether. Or you can just invest very small amounts of money in these stocks. This practice could shield you from financial problems because, as I said, there are many more MannKinds than Amazons out there.
It's possible—at least in theory—to turn pennies into dimes or dollars with penny stocks. But in the end, you must be realistic and cautious. Otherwise, you could lose a whole lot of pennies from your investing account.
Looking for more tips for new investors? Take a look at How to Make Money with Dividend Investing and How to Profit When the Stock Market Goes Down.