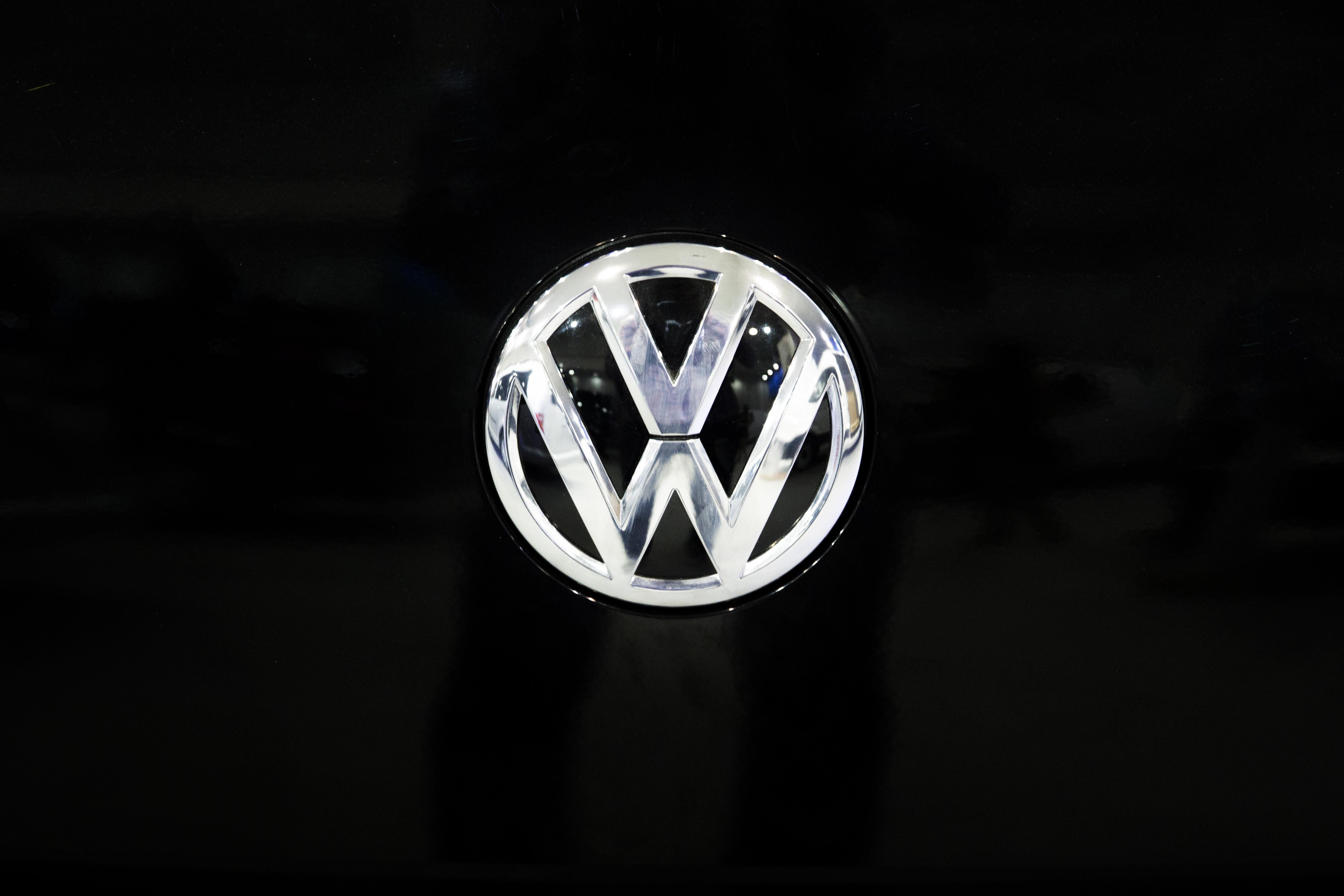 Volkswagen Pushes for 1 Million EVs by 2023
By Mike Sonnenberg

Nov. 20 2020, Updated 1:50 p.m. ET
We're still trying to digest the news about Tesla buying land for Gigafactory 4 in Volkswagen's (VWAGY) backyard. Instead of feeling threatened, Volkswagen just accelerated its EV plans. Now, the company aims to have 1 million Volkswagen EVs on the roads by 2023 instead of the previous goal of 2025. By the end of 2025, the company expects to have 1.5 million EVs running.
Volkswagen is the biggest automaker in the world. In 2018, the company sold 10.8 million vehicles. With a presence across various auto segments including Audi, VW, Seat, and Skoda, Volkswagen has the ability to make EVs truly mainstream. The company going big on EVs means that others will also be forced to transform towards a cleaner and greener future faster.
Article continues below advertisement
Why is Volkswagen going big on EVs?
Volkswagen has been forced to go big on EVs. New EU regulations have heavy penalties for crossing the emission limits. The company's reputation deteriorated due to the diesel gate scandal. As a result, regulators all over the world are watching. What else can Volkswagen do? The company can either perish or transform. Volkswagen has responded to the desperate situation positively by going big on EVs.
While Volkswagen has manufactured 70,000 electric or hybrid vehicles in 2019, EVs account for a fraction of the company's total auto sales. Tesla is going big on the European market and might cross six-figure deliveries in 2019 in that market. Tesla could outsell Volkswagen in EVs on its own turf.
What does the EV push mean to Tesla?
Volkswagen and Tesla (TSLA) will fight it out in an EV war. For Tesla, the impact of Volkswagen's EV blitzkrieg could be two-fold.
On the positive side, Volkswagen's move will help electric vehicles be mainstream, which will take the "niche" tag off Teslas. Being the leader in the space, Tesla might actually see exponential growth due to the scale. Volkswagen's move might also make other legacy automakers desperate and force some of them to buy technology from Tesla. Fiat, which recently announced a $46 billion merger with France's PSA, is open to it. In October, Fiat Chrysler CEO Mike Manley said, "It would be wrong of me to say, no, I wouldn't be interested in someone else's skateboard." He was pointing to buying technology from Tesla.
Article continues below advertisement
On the negative side, Volkswagen's presence in the segment might threaten Tesla's dominance in the EV segment. First, Volkswagen has a massive scale and factories across the world. The company wants to fight Tesla in some of the major markets including China. Over the next year, Volkswagen will launch eight electric and hybrid vehicles in the budget and luxury categories. At the heart of the company's EV assault is the upcoming ID.3, which will be priced competitively. Volkswagen's EVs will be priced as low as $22,000. With a range of 205–340 miles in a single charge, ID.3 could be an alternative to Tesla Model 3 and the upcoming Tesla Model Y in terms of pricing. Volkswagen's Zwickau plant in Germany will likely produce over 300,000 ID.3 vehicles by 2021.
Tesla is still ahead on batteries
Tesla is still ahead when it comes to batteries, which is a critical EV component. Dan Levy from Credit Suisse, who is a Tesla bear, admitted that Tesla is leading in the battery game. In a note earlier this month, he said, "We believe Tesla is leading in the areas that will likely define the future of carmaking – software, and electrification." Talking specifically about Tesla's lead in batteries, he said, "Tesla is likely ahead of others on batteries – the core of the electric powertrain."
Article continues below advertisement
Will Volkswagen focus on China?
Volkswagen has big plans for China. The company has existing production capacity that it can use to produce EVs. As a result, Volkswagen can quickly scale up its EV production—unlike Tesla, which has to build factories from scratch. In China, Volkswagen plans to have an initial capacity of 600,000 Evs by next year in its two plants.
Tesla is going big in China too. Today, Tesla will deliver the first 15 Model 3 cars produced in China. Tesla's Gigafactory 3 near Shanghai will have a capacity of 150,000 Model 3s annually. The factory is also scheduled to produce Tesla's upcoming Model Y. The company will save costs, escape tariffs, and tap into the Chinese market through Gigafactory 3. Tesla saw its deliveries in China spike by 14X in November. The company delivered almost 5,600 electric vehicles in November, according to China Automotive Information Net. Last November, Tesla delivered just under 400 vehicles in China. The company's performance in China is even more impressive considering the slowdown in China's auto market.
China's auto sales fell by 3.6% in November—the 17th consecutive decline on a month-over-month basis. In November, new energy vehicle sales fell more than 43%. Tesla's Chinese competitors are struggling to catch up. NIO (NIO) saw flat deliveries in November compared to October. China is an important market for automakers. Notably, China is still the largest auto and EV market even after the fall in deliveries in November. Tesla and Volkswagen will battle for China's market share.
Article continues below advertisement
What does the EV offensive mean for Detroit?
Volkswagen's EV push will also have a far-reaching impact on legacy automakers in the US. Some automakers are prepared for the EV revolution, while some aren't.
General Motors (GM) already has its Bolt and Volt on the road. The company is also going big on electric vehicles. General Motors plans to have 20 new models over the next few years.
Ford (F) has emerged as a potential threat to Tesla's dominance. Recently, the company launched the Mustang-based Mach-E. Ford is also launching an electric F-150 next year, which will compete with Tesla Cybertruck. Referring to the Mach-E, Levy said, "The launch marks the first real milestone in Ford's increased emphasis in electrification, and more importantly marks an increased effort by the legacy US automakers to be relevant in electrification." Ford is spending more than $11 billion dollars over the next few years on its EV push. The company is also betting big on China's EV market.
Fiat Chrysler is a laggard in the EV race. Due to the changing EV environment, the company decided to merge with France's PSA to be more competitive. We might see some slow movers in the EV space actually be customers of Volkswagen's MEB platform. Volkswagen plans to utilize the MEB (Modular Electrification Toolkit) to manufacture EVs. MEB allows automakers to scale up production efficiently, which reduces the unit cost and the price of an EV. By buying the MEB platform from Volkswagen, other automakers can fast-track their EVs.
Article continues below advertisement
A war where everyone could win
In general, Volkswagen's EV push might accelerate the move towards EVs. The company isn't mincing its words while calling the move an "offensive." Thomas Ulbrich, a Volkswagen board member, said, "2020 will be a key year for the transformation of Volkswagen. With the market launch of the ID.3 and other attractive models in the ID family, our electric offensive will also become visible on the roads."
Volkswagen's war is actually good for everyone. For Tesla and other automakers who are already ahead in the EV race, it provides mass legitimacy. The war gives laggards something to look up to. For governments, the war provides a credible way to reduce emissions. Also, the war provides cheaper electric vehicle alternatives for customers.
What are analysts saying?
Most analysts like Volkswagen. Among the 30 analysts covering the stock, 25 recommend a "buy," three recommend a "hold," and two recommend a "sell." The average target price of 200.25 euros points to a potential upside of over 15%. Volkswagen stock closed 0.8% down at 173.25 euros today on XETRA.
For Tesla, among the 33 analysts surveyed by Reuters, only 11 or 33.3% recommend a "buy," nine recommend a "hold," and 13 or 39% recommend a "sell." The average target price is still under $300, which points to a potential downside of over 30%. Tesla stock was down 4% at 10:24 AM ET today.