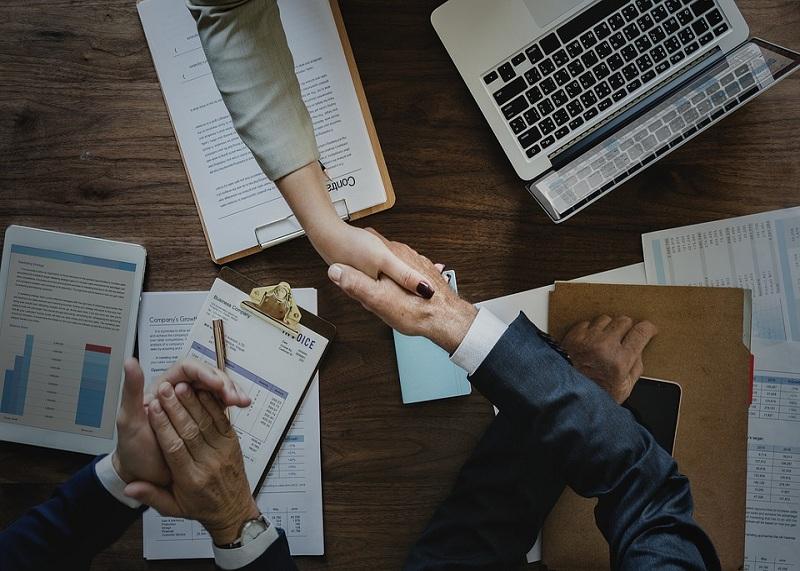 ViacomCBS Invests in Miramax to Tap OTT Market
By Anjana Viswanathan

Nov. 20 2020, Updated 12:06 p.m. ET
ViacomCBS (VIAC) has finally agreed to procure a minority interest in Miramax, according to CNBC. It looks like ViacomCBS is taking the currently trending OTT (over-the-top) content segment into consideration. But why? Is OTT playing a big part in the company's growth? Where does ViacomCBS stand among its competitors in the OTT space?
Article continues below advertisement
OTT trends: A changing media scenario
Netflix (NFLX) was the first company to step into the OTT segment, driving the other media giants toward it. Rising consumer interest in watching content online anywhere on smart devices led to huge demand in the OTT segment. According to ResearchAndMarkets, the global OTT market will surge at a 16.7% compound annual growth rate, reaching $332.52 billion, from 2018 to 2025. So, to fit into the changing media environment and grab market share in the attractive OTT segment, media players indulge in mergers and acquisitions to enhance their content offerings. Let's take a look at some deals in the OTT segment.
ViacomCBS Miramax: One of the many deals in the OTT space
One of the early deals in the OTT space happened between the Walt Disney Company (DIS) and BAMTech in August 2016. Initially, Disney purchased 33% interest in BAMTech for $1 billion. This transaction was aimed at elevating and aiding Disney's brands, especially the already present OTT service WatchESPN, according to Disney's press release. Later in 2017, the media giant went on to increase its stake in BAMTech to 75% to further strengthen its positioning in the OTT space.
Article continues below advertisement
This isn't the first time Viacom is part of an acquisition deal in the OTT segment. In March 2019, Viacom took over Pluto TV for a consideration of $340 million to enhance its position in the OTT segment. This happened even before the completion of Viacom's merger with CBS in December 2019 after they broke up in 2006. This re-merger transaction was worth $11.7 billion, according to Bloomberg.
Bob Bakish, the CEO of ViacomCBS, said in a press release, "Through the combination of CBS's and Viacom's complementary assets, capabilities and talented teams, ViacomCBS will create and deliver premium content for its own platforms and for others, while providing innovative solutions for advertisers and distributors globally."
Now, let's move on to the latest ViacomCBS deal with media content producer Miramax. According to ViacomCBS's news release, the company entered into an agreement to purchase 49% interest in Miramax on December 20 for nearly $375 million. The news release stated that ViacomCBS could access Miramax's collection of 700 movies, nearly 10% of which are oscar-winning. With this acquisition, it looks like ViacomCBS is planning to deepen its already existing presence in the OTT segment.
Article continues below advertisement
CBS's OTT revenue contribution and growth
CBS's (now ViacomCBS) subscription fees from CBS All Access and Showtime are reflected in its Affiliate and Subscription Fees segment. As of the end of 2018, this segment contributed 27% to CBS's total revenue, making it the company's third-largest revenue contributor. Its share of total revenue in the third quarter of 2019 increased to 34%. Moreover, it was the fastest-growing among the four different revenue types. It registered 11.5% YoY (year-over-year) revenue growth in the quarter. OTT services revenue growth of 39% YoY contributed to this 11.5% growth.
Moreover, Joe Ianniello, the CEO of CBS, believes the revenue from CBS All Access and Showtime OTT services to be "one of the biggest growth opportunities." He said this on the company's third-quarter earnings call. He added, "Each time we add content to these services, we are accelerating our growth, reaching new viewers and reducing the number of customers who paused their subscriptions." Clearly, we agree with the company here and believe its OTT revenue will grow further in 2020.
Article continues below advertisement
ViacomCBS to face heavy competition in the OTT segment
Currently, the OTT segment is host to huge competition as companies try to acquire subscribers for their content. Netflix had over 158 million subscribers by the third quarter's end, according to Engadget. Disney estimates that Hulu had approximately 29 million subscribers at the end of September 2019, according to an SEC filing. Further, Disney+ launched in November 2019 and gained more than 10 million subscribers within a day of its introduction.
However, CBS All Access and Showtime are lagging behind with just 8 million OTT subscribers combined, according to Variety. The company expects its subscriber base to reach 25 million by 2022, according to its third-quarter earnings call. We expect the Miramax acquisition to help accelerate subscriber growth owing to content expansion.
Current stock performance
ViacomCBS stock jumped 1.05% on December 20, trading 21% above its 52-week low. In terms of analyst ratings, 59.25% of the 27 analysts covering the stock have given it "buys" and "strong buys." Also, in terms of returns, it earned more than 7% from November 22 to December 20, outperforming the S&P 500 Index by more than two times.