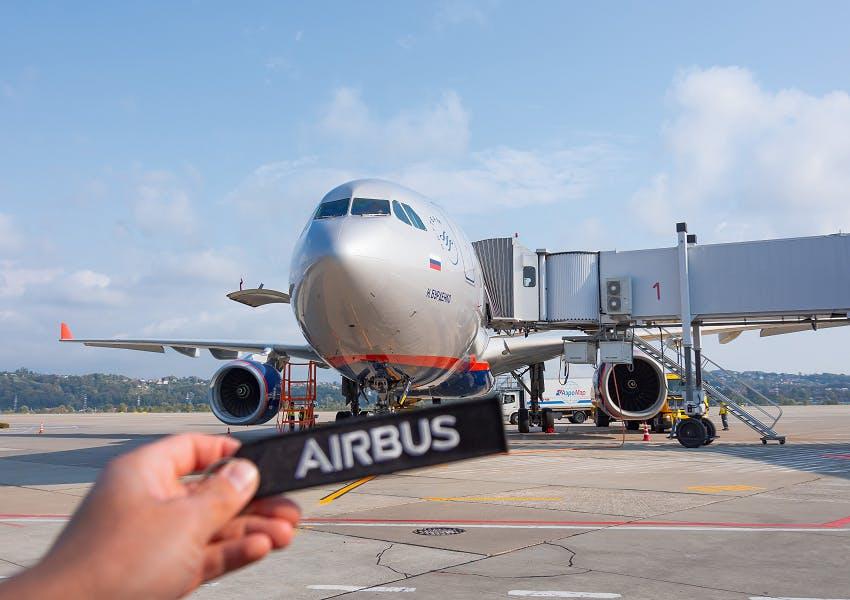 United Taps Airbus over Boeing for New Aircraft Orders
United Airlines (UAL) has chosen Airbus over Boeing (BA) to fulfill its new long-range aircraft requirements. On December 3, the airline placed orders for 50 new long-range, single-aisle Airbus A321XLR airplanes. The deal is likely to be worth $7.1 billion at the list price.
Per the press release, Airbus will start delivering the A321XLR to United Airlines in 2024. The new aircraft will help United Airlines replace its older fleets of Boeing 757-200 airplanes. Notably, the airline has an almost similar number of Boeing 757-200 aircraft, which will retire over the next ten years.
Article continues below advertisement
How the deal will benefit United
The inclusion of Airbus A321XLR to its fleet would allow United Airlines to expand its network between the US and Europe. Airbus A321XLR would also help United Airlines significantly reduce its fuel costs. According to the airline's press release, the A321XLR is 30% more fuel-efficient than any other previous-generation aircraft.
These airplanes would also help it achieve its long-term target of reducing carbon emissions by 50% by 2050. The A321XLR is Airbus's largest single-aisle long-range aircraft. The airplane is still in the development stage and is scheduled to enter commercial service in 2023.
Andrew Nocella, United Airlines' executive vice president and chief commercial officer, said, "The new Airbus A321XLR aircraft is an ideal one-for-one replacement for the older, less-efficient aircraft currently operating between some of the most vital cities in our intercontinental network."
He added, "In addition to strengthening our ability to fly more efficiently, the A321XLR's range capabilities open potential new destinations to further develop our route network and provide customers with more options to travel the globe."
Additionally, concurrent with placing new aircraft orders, United has deferred the delivery of its Airbus A350s until 2027. The company stated that the strategy would help it better align with its operational needs.
NMA launch delay costs order loss for Boeing
Boeing no longer builds any single-aisle long-range aircraft after it shut down the production of 757 in 2004. It's currently developing an NMA (New Midsize Airplane), or 797. We believe that the delay in its launch of the NMA could have thwarted its chances of securing United Airlines' orders.
The Boeing 797 is a twin-aisle long-range wide-body aircraft. The company is developing two variants of this model: a 225 seater and a 275 seater. Boeing claims that the 797 will generate 30% more revenue than its other narrow-body airplanes. It also claims that the aircraft will have 40% lower trip costs than the wide-body airplanes the model would replace.
Article continues below advertisement
However, Boeing hasn't launched the 797 aircraft to date due to the ongoing crisis with its 737 MAX. Notably, the 737 MAX airplanes have been facing a global flying ban since mid-March following two crashes within five months of each other. The company has shifted its focus and workforce to resolve the troubled flight-control system, which caused the two accidents.
Boeing said that it would decide whether to launch the 797 in 2020, according to a CNBC report on May 20. If the company launches it in 2020, then the aircraft will most likely enter commercial service in 2025. However, industry experts believe that Boeing might delay the launch of the 797 by one to two years. If that happens, they think it might not enter commercial service before 2028.
The Boeing 797 is considered a direct competitor to the Airbus A321XLR. Therefore, a delayed launch would benefit Airbus, as customers would have no other option. Boeing is likely to lose more market share, as most customers would have already placed their orders with Airbus.
Airbus gets an order despite US tariffs
The multibillion-dollar order Airbus received from United Airlines is considered a big win for it despite the imposition of tariffs on its aircraft. It's the second order for Airbus from a US carrier after President Donald Trump imposed a 10% tariff on European-made airplanes. Earlier, in late October, Spirit Airlines (SAVE) agreed to buy 100 narrow-body variants from Airbus. The transaction is likely to be worth $12 billion at the list price.
The US levied import duties after it won a case against the European Union for providing illegal subsidies to Airbus. The new tariffs have made Airbus aircraft costlier, making it more difficult for the planemaker to gain new orders from US carriers.
The Trump administration's move also hurts several US carriers, which have hundreds of pending orders worth billions of dollars with Airbus. At 254, Delta Air Lines (DAL) has the highest number of unfilled orders with Airbus. American Airlines (AAL) and JetBlue Airways (JBLU) are awaiting deliveries of 114 and 154 aircraft, respectively.
Therefore, US airlines are urging Airbus to secure their aircraft deliveries from its Mobile, Alabama, facility. On October 24, American's CFO, Derek Kerr, said, "We can talk to Airbus, to try to get them out of Mobile." Spirit Airlines CFO Scott Haralson, noted that the company is "working with Airbus to mitigate" the tariff impact.