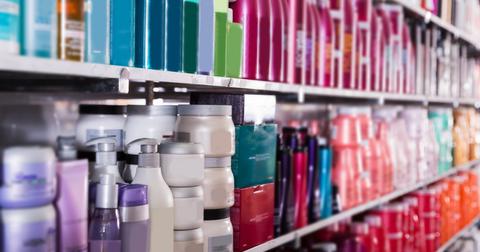 Ulta Beauty Earnings: Stock Spiked after the Results
By Amit Singh

Updated
Ulta Beauty (ULTA) announced mixed fiscal 2019 third-quarter earnings after the markets closed on December 5. The stock surged more than 9% in the extended trading session following the Ulta Beauty earnings release.
Article continues below advertisement
Ulta Beauty earnings: Key takeaways
The spike in ULTA stock was due to the company's better-than-expected bottom-line performance in the third quarter. Ulta Beauty's adjusted EPS came well ahead of analysts' consensus estimate. Improved sales, gross margin expansion, and lower outstanding share count drove the company's bottom line.
Revenues fell short of Wall Street's expectations. However, the high-single-digit growth in sales impressed, especially amid weakness in the makeup category. Notably, sales in the makeup category declined. Moreover, the decline rate accelerated sequentially. However, the pace of decline was lower than what management expected.
Also, store traffic improved modestly despite pressure in cosmetics, which is encouraging. Furthermore, Ulta Beauty is slowly reducing its higher dependency on the cosmetics category, which is facing headwinds. We see this as positive.
During the reported quarter, cosmetic sales were 51% of total revenues, reflecting 200 basis points of decline YoY (year-over-year). Moreover, skincare, bath, and fragrance category now represent 21% of sales, up 200 basis points.
Ulta Beauty earnings in detail
Ulta Beauty posted revenues of $1.68 billion in the third quarter, which increased by 7.9% YoY. Higher comparable sales, improved new store productivity, and benefits from the credit card program drove the top line. However, revenues fell short of analysts' estimate of $1.69 billion. The lack of growth in the makeup category remained a drag. Comparable sales rose 3.2%, reflecting a 2.3% increase in traffic and a 0.9% growth in the average ticket size.
Article continues below advertisement
By categories, Skincare registered robust growth. The prestige, mass, and suncare delivered double-digit comps growth. Management said that the product innovation and new skincare routines drove much of this growth. The haircare category saw mid-single-digit comps growth. However, the makeup category was weak, with declines in the US.
ULTA's gross margin grew 40 basis points to 37.1%, reflecting higher merchandise margins. However, operating margin fell 80 basis points to 10%, reflecting higher SG&A (Selling, General and Administrative) expenses as a percentage of sales. SG&A expense rate increased by 140 basis points to 26.7%. Ulta Beauty posted earnings of $2.25 per share. These increased 3.2% YoY and came ahead of analysts' estimate of $2.18.
In comparison, Estée Lauder (EL) posted better-than-expected sales and earnings during the last reported quarter. Notably, Estée Lauder's makeup category sales rose 2.6% YoY despite facing headwinds in the US.
Guidance tweaked
Ulta Beauty tweaked its full-year sales and earnings guidance. Now, Ulta Beauty expects total revenues to shrink by 10%. Earlier, management expected revenues to increase by 9%—12%. Meanwhile, comps growth is projected to be 4.7%—5% from earlier guidance 4%—6%. Meanwhile, fiscal 2019 EPS is likely to be in the range of $11.93—$12.03 compared to previous guidance of $11.86—$12.06.
In comparison, Estée Lauder cut its full-year earnings outlook. EL now expects its adjusted earnings to be $5.85—$5.93 per share compared to the previous guidance of $5.90—$5.98.
Article continues below advertisement
Ulta Beauty stock outlook
However, management remains upbeat. It expects makeup category growth to return to growth. However, the turnaround is likely to take time. So, this could pressure near-term results. We believe Ulta Beauty's revenues to remain pressured in the short-term, reflecting headwinds in the makeup category in the US.
Notably, Ulta Beauty continues to generate a significant portion of its total revenues from the makeup category, which is a concern. Moreover, Ulta Beauty's margins could stay flat in the fourth quarter as the higher promotional environment could remain a drag. Management expects deeper discounts in the fourth quarter, which is likely to pressure margins.
The near-term sales and margin headwinds could limit the upside in Ulta Beauty stock. Shares of Ulta Beauty are down about 3.6% year-to-date as of December 5.
Analysts' target price
Two analysts raised their target price on ULTA stock following the third-quarter performance. J.P. Morgan raised the target price to $326 from $317. Meanwhile, Piper Jaffray raised the target price to $230 from $228. ULTA stock closed at $236.02 on December 5.