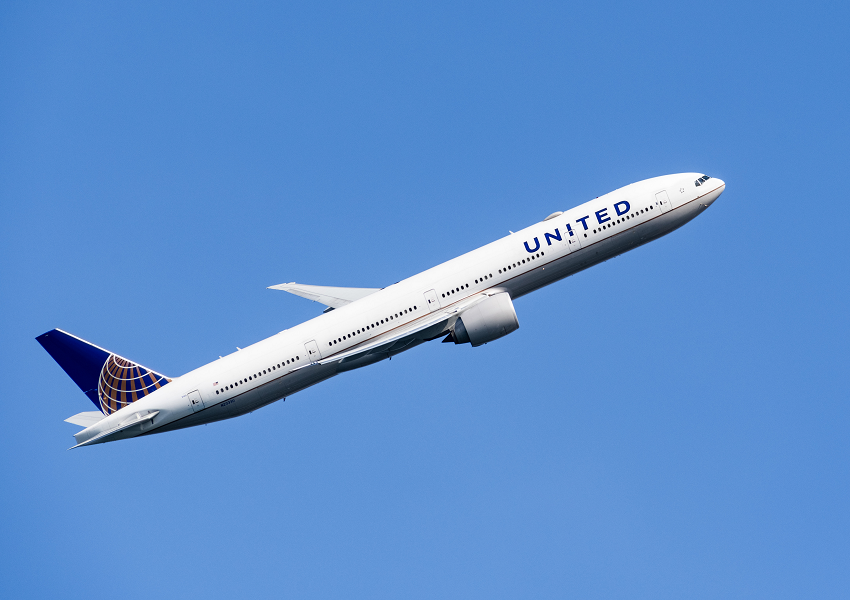 Is It Time to Go Long on United Airlines Stock?
So far, United Airlines (UAL) stock has underperformed the broader markets and its top peers this year. The stock has risen about 6.5% this year. In comparison, the Dow Jones, the S&P 500, and the Nasdaq indexes have risen 22.2%, 28.6%, and 34.9%, respectively.
United Airlines stock is lagging its peers in terms of growth. Southwest Airlines (LUV), Delta Air Lines, Alaska Air, and JetBlue Airways stocks have risen 18.2%, 19%, 13.5%, and 19.1%, respectively. The stock has also underperformed the iShares Transportation Average ETF (IYT), which has 20% exposure in the passenger airline industry. So far, IYT has risen 18.7% this year.
Article continues below advertisement
What's hurting United Airlines stock?
A company-specific problem hasn't hurt United Airlines' stock price this year. Instead, multiple macroeconomic factors including the government shutdown, trade war worries, slowdown concerns, and attacks on a Saudi oil refinery kept investors highly cautious about the company's growth prospects.
Although geopolitical issues and strained trade relations don't impact the airline industry directly, they have a long-term effect. A negative macroeconomic environment could trigger a recession in the global economy, which would hurt passenger traffic in the long run. A recessionary situation has a negative impact on the job market, which leads people to cancel or postpone their vacations.
Investors are also concerned about the premium valuation. Last year, United Airlines stock was one of the outperformers in the airliner industry. The company registered gains of 24.2%. As a result, United Airlines' valuation multiples were way higher than its top peers.
However, the stock's underperformance in 2019 made its valuation multiples lower than its peers. Currently, United Airlines trades at a one-year forward PE ratio of 7.4x. Southwest, Delta, JetBlue, and Alaska have forward PE ratios of 12.4x, 8.5x, 10x, and 8.5x, respectively.
Boeing MAX crisis made investors cautious
Investors are also skeptical about United Airlines stock due to the company's exposure to Boeing's (BA) 737 MAX aircraft. Notably, MAX aircraft have faced a global flying ban since mid-March following two deadly accidents within five months.
United Airlines, which owns 14 MAX planes, is facing thousands of flight cancellations every month due to the grounding. Recently, citing uncertainty about Boeing receiving regulatory approval, the airline extended the grounding period until June 4.
Article continues below advertisement
Previously, the company stated that MAX flight cancellations wouldn't have a material impact on its financial results. However, we think that United Airlines' stance might change when it reports its fourth-quarter results in January. The MAX grounding has been extended for a longer-than-expected period. There's still uncertainty about when MAX aircraft will return.
Earlier, United Airlines stated that it managed to fill most of the vacant MAX fleets with its older planes. However, using less fuel-efficient, older, and larger planes increases the company's operating expenses. Also, United Airlines couldn't receive the delivery of 16 new MAX planes from Boeing this year. Not receiving the jets might hurt United Airlines' future expansion plans.
United isn't the only US carrier that's feeling the pinch of Boeing's MAX grounding. Together, Southwest and American (AAL) own 58 Boeing MAX airplanes. The two airlines expect to lose nearly $1 billion in combined revenues this year due to MAX flight cancellations.
Will United Airlines stock rebound?
We think that Boeing MAX and macroeconomic issues are overblown for United Airlines stock. The company has shown its ability to grow despite the ongoing challenges mentioned above. United Airlines increased its seating capacity by 1.9% in the third quarter. In contrast, Southwest reported a 2.9% decline, while American Airlines registered a marginal 0.1% increase in its seating capacity.
United Airlines has registered higher margin expansion than its peers. In the third quarter, United, Southwest, and American's pre-tax margin expanded by 250 basis points, 40 basis points, and 80 basis points, respectively.
Most of the Reuters-polled analysts are also bullish on United Airlines stock. They see massive upside potential. As of Thursday, 70% of the 20 analysts covering the stock recommend a "buy" or equivalent rating, while 30% recommend a "hold." Analysts' average target price of $110.18 on United Airlines stock reflects an upside of 23.6% over the next year.