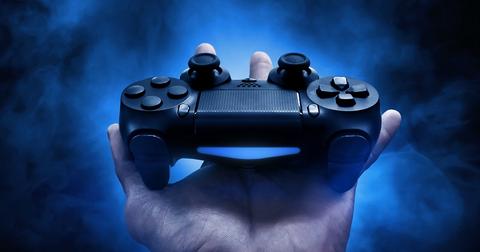 Three Must-Knows after Facebook Acquires PlayGiga
By Ruchi Gupta

Updated
Article continues below advertisement
Facebook drills deeper into the $200 billion gaming market with PlayGiga acquisition
The PlayGiga acquisition marks another expansion of Facebook's gaming business. It comes less than a month after Facebook bought virtual reality game developer Beat Games. All these acquisitions see Facebook expand in the lucrative videogames market. According to Newzoo data, the global videogame market could be worth $196 billion in revenue by 2022. The market was worth $138.7 billion in 2018.
Beat Games joined Facebook's Oculus division, whose focus is making virtual reality headsets and content. But PlayGiga will join Facebook Gaming, the social network company's division that serves both game developers and players and has attracted over 700 million users.
Facebook takes on Google in the game streaming business
People have long relied on expensive computers and console devices to play premium video games. The cost of accessing premium video games can be high if you include the price of purchasing game copies. To reduce the cost of accessing premium games, companies are moving to offer cloud-based game subscription services. With these services, people simply stream games to a computer or television the way they would stream Netflix or Hulu content. Google is one of the providers of game subscription services.
Article continues below advertisement
Last month, Google launched a subscription-based game streaming service called Stadia. Sony also offers a game subscription service called PlayStation Now. This year, Apple entered the game subscription business with Apple Arcade. Microsoft is gearing up to join the game subscription service bandwagon with a product called xCloud.
Like Google's Stadia and Sony's PlayStation Now, PlayGiga has developed technology that allows people to access high-power videogames on a subscription basis and without the need for expensive devices. With the acquisition of PlayGiga, Facebook adds an important building block for a game subscription service it may want to launch in the future.
Facebook wants to break its reliance on advertising
Currently, Facebook relies on advertising for almost all of its revenue. However, the advertising market has become more competitive and challenging. That has, in turn, increased the need for Facebook to diversify its revenue sources to safeguard its future. In our view, the PlayGiga acquisition could boost Facebook's business diversification efforts by accelerating its entry into the game subscription market.