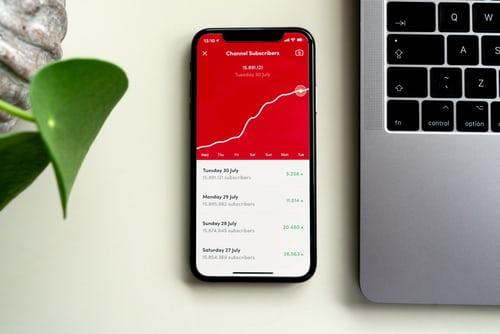 The 5G iPhone Upgrade Cycle Is Crucial for Apple
By Namrata Sen Chanda

Dec. 26 2019, Updated 11:52 a.m. ET
According to CNBC, Wedbush predicted on Monday that 5G would boost demand for the iPhone and drive Apple (AAPL) stock higher in 2020. Analyst Daniel Ives raised the price target on Apple to $350 from $325. Based on the current price, Ives' new price estimate depicts nearly a 25% upside to Apple stock.
According to Wedbush, there are about 900 million iPhone owners, and more than one-third of them might switch to 5G in 2020. So, over 350 million iPhone owners might upgrade to 5G next year.
Article continues below advertisement
TheStreet reported that Ives wrote in a note, "We believe iPhone 11 is just the front end of this current 'supercycle' for Cupertino with a slate of 5G smartphones set to be unveiled in September that will open up the floodgates on iPhone upgrades across the board that the Street continues to underestimate."
Wedbush based its analysis on supply chain reports and estimates the launch of five iPhone versions in 2020. The firm expects iPhone sales to climb more than 10% year-over-year next year.
The iPhone upgrade cycle
Since the iPhone 11's launch, we've seen an ongoing debate about whether to buy or wait to upgrade to the 5G iPhone. An August 22 report by Strategy Analytics revealed that the upgrade cycle for iPhones in the US has slowed to 33 months. The report indicated that while 5G would be a significant factor for the next iPhone upgrade, pricing could be a deterrent.
However, a Piper Jaffray survey had a different outcome. The firm's September survey indicated a rise in interest among US buyers to upgrade to Apple's 5G phone. In its latest survey, 23% of the respondents are ready to upgrade to the iPhone 12 for $1,200. This response is up from the 18% response seen in June.
However, noted Apple analyst Ming-Chi Kuo predicts only a $50 rise in 5G iPhone prices. So, we may expect more 5G iPhone upgrades than what Piper Jaffray's survey shows.
A recent survey by Counterpoint Research reveals consumers' willingness to spend more on 5G smartphones. Plus, 25% of the respondents are ready to pay 20% more for 5G compared to their 4G phones.
Article continues below advertisement
Apple has a longer refresh cycle for the iPhone
The longer refresh cycle of iPhones has been a matter of concern for Apple. Consumers seem to be more interested in advanced technical upgrades rather than incremental ones like camera or screen size. This could explain why, even after the release of the iPhone 11, users were waiting for Apple's 5G offering.
In September, Yoni Heisler from BGR noted, "While not every iPhone owner cares about Face ID or a marginally more advanced camera system, a blazing fast 5G cellular connection is one feature that can engender excitement among all iPhone users."
Heisler explained that by the time Apple releases its 5G iPhone in 2020, the 5G coverage would have expanded more. He added, "Further, 5G coverage will be far more expansive by the time Apple's 5G iPhones hit store shelves in about 12 months from now, which is to say upgrading to a 5G device next year will be far more practical than it is today."
Article continues below advertisement
Apple could regain its ground in China through 5G
Apple's smartphones have lagged for some time in countries like China due to its absence in the 5G segment. However, in 2020 the tide may turn in 2020 in favor of the company. An affordable 5G iPhone could allow the company to gain its lost ground in China next year.
According to ZDNet, Daniel Ives' September research note indicated a different trend. Ives stated that 60 million–70 million Chinese buyers are slated for an upgrade. However, they may pass over Apple in favor of Huawei. We'll be interested to see whether Apple wins over Huawei loyalists through its 5G tech.
In other markets, the primary driving force for 5G should be the speed of the network. Apart from this, buyers could consider several factors before upgrading to 5G. According to Counterpoint Research, the buyers' decision could be impacted by "various factors including operator and brand promotions, data plan pricing, better 5G coverage, and higher data throughput in dense urban areas."
We'll be interested to see whether Apple might package its 5G iPhones with these factors to boost its appeal.