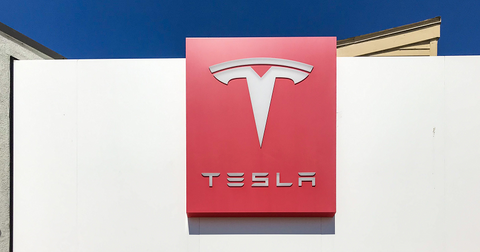 Tesla to Start Delivering China-Made Model 3 on Monday
By Anirudha Bhagat

Updated
Tesla (TSLA) will deliver its first China-built Model 3 sedan on December 30. A Tesla representative told Reuters about the update this morning. The company will provide the first 15 cars built at the Shanghai facility to its employees. The Reuters report shows that Tesla is ahead of its planned delivery schedule. Earlier, the company said that it would start delivering Shanghai factory-built cars before the Chinese New Year, which is on January 25.
Article continues below advertisement
Notably, Tesla's Shanghai facility is its third Gigafactory. The company will assemble its Model 3 and Model Y vehicles at the factory. Overall, Tesla has built the facility in record time. The company started constructing the third Gigafactory in January. According to Reuters, the production started in October.
Tesla plans to reach the maximum production level of 250,000 units per year by the end of 2020. Currently, the company also plans to assemble 1,000 Model 3 sedans each week by the end of December 2019.
Tesla banks on the Chinese market
The US automaker is pushing hard to expand its market share in the Chinese electric vehicle market. According to Reuters, China is the world's largest electric vehicle market. The country witnessed 1.3 million electric vehicle sales last year.
Localizing the manufacturing facility would help Tesla reduce production costs and improve margins. On October 2, 2018, the company said that it's "operating at a 55% to 60% cost disadvantage" compared to the exact same car produced locally in China. The scenario creates a challenging competitive environment. China is by far the largest market for electric vehicles.
The company said, "To address this issue, we are accelerating construction of our Shanghai factory." Tesla expects the Shanghai facility "to be a capital efficient and rapid buildout."
Article continues below advertisement
We think that by localizing production, Tesla has made Model 3 more affordable for Chinese customers. The strategy would also help the company compete with local players, including NIO (NIO) and Xpeng, on the price point. Tesla is well ahead of its US auto competitors including Ford (F) and General Motors (GM). US companies are also eying China's fast-growing electric vehicle market.
Tax exemption for China-built cars
In a separate report, Bloomberg revealed that China's Ministry of Industry and Information Technology added Model 3 to a list of new-energy vehicles with a tax exemption. Currently, China levies a 10% purchase tax on every car sold in the country.
Bloomberg thinks that Tesla might consider passing the purchase tax exemption benefit to customers by reducing Model 3 prices. Bloomberg also stated that Tesla's China-made vehicles have already qualified for a government subsidy of 25,000 yuan ($3,600) per unit.
Considering government subsidies and purchase tax exemption, Bloomberg thinks that Tesla could reduce China-built sedans by more than 20%. Earlier, the company priced China-made Model 3 cars at 355,800 yuan or $50,000. A price reduction would help boost the model's sales in China.