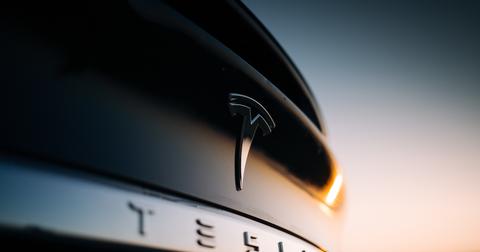 Tesla Secures $1.4 Billion Loan for China Gigafactory
By Mike Sonnenberg

Updated
Yesterday, Reuters reported that Tesla (TSLA) had secured a $1.4 billion loan from several Chinese banks for the building of its Gigafactory 3 near Shanghai. The loan for Tesla's China Gigafactory will be disbursed over five years by a consortium of China Construction Bank, Agricultural Bank of China, and Industrial and Commercial Bank of China, among others.
Tesla has moved fast on the Gigafactory 3. The company, which announced plans to open a Gigafactory in China in July last year, got one running within ten months of breaking ground. The Gigafactory 3 is currently producing Tesla's Model 3 and plans to manufacture the Model Y compact SUV starting next year. The Gigafactory 3 could help the company reduce manufacturing costs and tap deeper into the Chinese auto market.
The loan deal news comes at a time when analysts are warming up to Tesla stock. Oppenheimer analyst Colin Rusch is optimistic about the Gigafactory 3. In a note, he said, "Expectations for a relatively smooth (production) ramp of Tesla's China facility are increasing."
Article continues below advertisement
Why is Tesla going big on China?
The Gigafactory 3 near Shanghai is spread across 864,000 square meters and can produce 250,000 electric vehicles starting next year. Tesla can derive two key benefits from the Gigafactory 3 in China.
First, China's auto market is huge, and so is its EV (electric vehicle) market. Despite the slump so far in 2019, China's auto sales stood at over 23 million units in the first 11 months of 2019, easily surpassing the US auto market for the number one spot.
Despite the weakness in the Chinese auto market, Tesla is reaching new heights. Tesla saw its Chinese deliveries surge by 14x in November. The company delivered 5,597 vehicles during the month, according to China Automotive Information Net. Last November, Tesla delivered 393 vehicles in China. Meanwhile, Tesla's homegrown rival in China, NIO (NIO), is struggling. Having a production base in China can help Tesla reduce its lead time, lower production costs, and provide more localized products. Tesla is already pushing Chinese customers to buy China-made Model 3s.
Second, having a production base in China will also help Tesla tap into other smaller Asian markets. The lower cost of production in China and reduced freight costs could help Tesla generate business in Asian countries that are too small to support a production base.
Article continues below advertisement
Tesla is in Gigafactory attack mode
Although Tesla's Shanghai Gigafactory 3 has just started producing Model 3s, the company has already set its sights on the mecca of automakers, Germany. In terms of car exports, Germany is unquestionably the world leader. In 2018, Germany's car exports totaled more than $150 billion—20% of cars exported globally.
Over the weekend, Bloomberg reported that Tesla had drafted a contract to buy about 3 million square meters of land near Berlin, the German capital. The German factory could employ 10,000 people and produce half a million vehicles per year. In a renewed EV push, Germany recently increased incentives. This could help Tesla, which is facing a reduction in subsidies in the US and China.
Is Tesla growing too fast, too soon?
Tesla is the unquestionable leader in the EV segment—even Tesla bears admit that. Credit Suisse analyst Dan Levy, who covers Tesla, said, "We believe Tesla is leading in the areas that will likely define the future of carmaking – software and electrification."
Levy still has a price target of $200 on Tesla, which points to over a 50% potential downside over the next 12 months. Even CNBC's Jim Cramer asked his viewers to choose Tesla over Ford, saying, "I'm not saying one's safer than the other, I'm saying they both have just O.K. balance sheets, but one's got more upside."
Article continues below advertisement
However, Tesla's Gigafactory building spree could raise a lot of eyebrows. First, EVs still account for a small portion of total vehicles sold, although the EV market is growing faster. In that sense, EVs still aren't mainstream. Second, Tesla may be losing its key infrastructure advantage, stoking fears of slowing growth. Tesla's key infrastructure advantage is its network of charging stations. However, others are catching up. Even governments are actively investing in charging networks. Germany wants to have 50,000 charging stations within the next two years. Of this total, 35,000 charging stations will be made available by the government.
However, the biggest threat to Tesla's dominance and growth may come from the legacy automakers who are loosening their purse strings to catch up with it. Ford is at it with its Mustang-based Mach-E and upcoming Ford F-150 Electric. GM wants to launch over 20 electric models in the next two years. Tesla's rush to ramp up production around the world may be a result of the fear of missing out.
Article continues below advertisement
Tesla's China Gigafactory loan: What about its balance sheet?
Tesla had total debt of $13.3 billion as of September 30, 2019. This debt translated to a debt-to-equity ratio of 2x. While that's better than Ford's leverage of over 4x, it's still high. Adding more debt to its balance sheet will make Tesla riskier. Ultimately, the assumption is that the investment will drive growth. If things don't happen as desired by Tesla management or bulls, it may put pressure on Tesla's balance sheet and, in turn, its stock price.
Tesla stock is already trading at a premium to its peers based on its growth assumption. Yesterday, Tesla stock closed at an EV-to-EBITDA (enterprise value-to-EBITDA) ratio of 23.63x on the basis of its trailing-12-month EBITDA on September 30. On the other hand, Ford and General Motors (GM) closed yesterday at EV-to-EBITDA ratios of 10.76x and 6.35x, respectively.
Added debt for building new Gigafactories will bring the company's EV up, keeping its stock price constant. To justify the rise in its EV, Tesla's EBITDA should grow commensurately. If it doesn't, the stock may see a downside.
What are analysts saying about Tesla?
Among the Wall Street analysts surveyed by Reuters, 33% have given Tesla "buy" ratings. Meanwhile, 39% are pessimistic with "sell" ratings, and 28% are cautious with "hold" ratings.