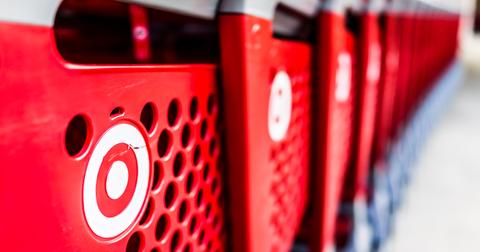 Target Stock: Why Cowen Is Positive for 2020
By Amit Singh

Updated
Cowen is positive on Target (TGT) stock. Notably, Cowen said that Target stock is the "best idea" for 2020. According to a CNBC report, in a client note, Cowen analyst Oliver Chen said, "We continue to foresee an environment of accelerating bifurcation in retail, with TGT well-positioned as a long-term winner."
Article continues below advertisement
Target stock could continue to gain
There are catalysts that could continue to drive Target stock. The company's digital expansion could continue to help the retailer defend its market share. Moreover, Target's e-commerce business could drive higher traffic.
Store remodeling, competitive pricing, and a focus on merchandising should support Target's comps growth in 2020. Meanwhile, cost-savings and a favorable mix will likely drive the company's margins.
Margin expansion and share repurchases will likely drive Target's bottom line in the coming quarters.
Besides a stellar financial performance, the stock trades at a discount to Walmart (WMT) and Costco (COST). The valuation gap with peers and healthy growth should support the upside in Target stock.
Cowen raised the target price on Target stock to $150 from $145.
Digital initiatives  
Due to Target's digital efforts, the company should gain from the shift in consumers' shopping habits. The retailer expanded its same-day fulfillment options. Target is making thousands of products eligible for same-day delivery.
Notably, the company's digital business is growing at a brisk pace. Same-day delivery services account for about 80% of Target's digital sales growth. The retailer's same-day delivery services through Shipt, in-store pickup, and Drive Up are popular among shoppers.
Meanwhile, Target is shifting its digital fulfillment from distribution centers to stores, which results in lower costs. During the first-quarter conference call, the company stated that the move helped reduce costs by 40%.
Higher sales and lower per-unit shipping costs will likely boost Target's comps and margins.
Target's stock performance
So far, Target stock has risen 88.4% this year and has outgrown peer stocks. Walmart and Costco shares have risen 27.4% and 45.6%, respectively, year-to-date. Target stock's bull run is due to its stellar financial performance over the past several quarters.
Target's comps rose by an average of 4.5% in the last eight quarters. Meanwhile, the company has expanded its margins. Walmart and Costco continue to witness pressure on their margins. Target's bottom line has grown at a brisk pace in the last several quarters. The company's bottom line increased at an average rate of 18% in the previous seven quarters.
Despite the significant rise in the stock, Target trades at a discount to Walmart and Costco, which supports more upside. Target stock trades at a forward PE ratio of 18.3x. Walmart and Costco stock trade at forward PE ratios of 23.3x and 34.4x, respectively.