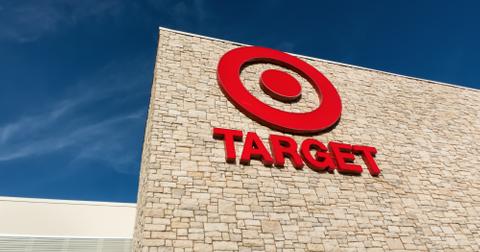 Target Stock Heads for a Photo Finish in 2019
By Amit Singh

Updated
Target (TGT) shares had astounding growth in 2019. The stock has risen 95.5% year-to-date as of December 27. Notably, the stock has outperformed broader markets and its peers.
Walmart (WMT) and Costco (COST) shares have risen 28.4% and 44.4% during the same period. Meanwhile, Kroger (KR) stock has risen 4.6%. So far, the S&P 500 has risen 29.2% this year.
Target stock is trading near the record high and close to its 52-week high of $130.24. The stock has more than doubled from its 52-week low of $64.43. Target stock has increased by 98% in one year. The stock has risen by 17% since the company announced its stellar third-quarter results on November 20.
Article continues below advertisement
Target stock made investors rich in 2019
Besides the appreciation in the stock price, Target boosted investors' wealth through consistent dividend growth and accelerated share repurchases. The company raised its dividends by 3.1% earlier this year. Target increased its dividends consistently for the last 48 years. Meanwhile, the company offers a dividend yield of about 2%.
In September, Target announced a new $5 billion share repurchase program. The company said that it would start repurchasing shares under the new program in 2020 after it completes the existing program.
Target returned about $3.4 billion to shareholders in fiscal 2018. The amount included $2.1 billion in share buybacks and $1.3 billion in dividends. In the first nine months of fiscal 2019, Target repurchased shares worth $912 million. Also, the company paid dividends worth $995 million.
Holiday sales could drive Target stock higher
Similar to Amazon (AMZN), we expect Target to report stellar holiday sales, which could drive its stock higher. We think that Target's same-day delivery push, through its in-store pickup, Shipt, and Drive Up, could help the company drive traffic during the holiday season. Also, Target announced free shipping on thousands of products starting on November 1 for the holiday season.
Compelling promotions and a focus on fast-selling categories will likely result in higher sales. Target announced strategic promotions for Black Friday and Cyber Monday. The company added nearly 2,000 new home decor items this holiday season. Target also added about 1,000 curated gift items that are below $15. In addition, the company added more than 10,000 new and exclusive toys for the holiday season.
We think that Target's convenient shopping options, compelling promotions, and fast-selling items will likely drive its comparable sales.
Profitable sales growth to act as a catalyst
Profitable sales growth could drive Target stock in 2020 as well. The company expanded its margins steadily through its favorable sales mix and cost-saving initiatives. Smart promotions and supply-chain innovation will likely support the margins in the coming quarters.
Target's management increased its EPS outlook twice this year due to impressive margin performance.