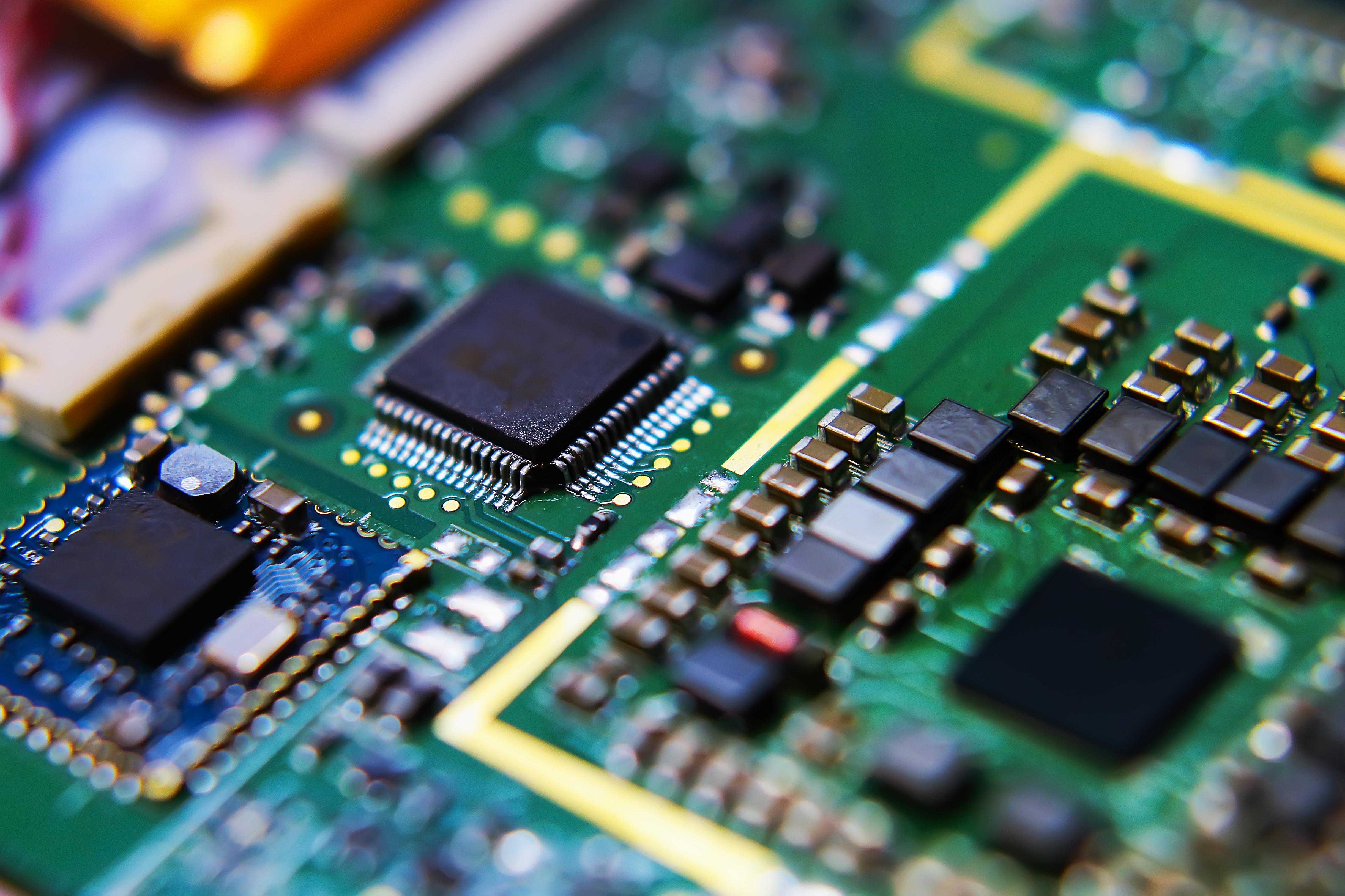 Susquehanna Turns Bullish on Micron and Western Digital
By Sophia Nicholson

Dec. 17 2019, Published 8:49 a.m. ET
Yesterday, Susquehanna Financial Group upgraded two chip stocks, including Micron Technologies (MU) and Western Digital (WDC). Susquehanna upgraded both Western Digital and Micron stocks to a "positive" rating from "neutral," per a CNBC report. The upgrade news pushed up the shares of chipmakers on Monday. Also, the stock upgrade comes ahead of Micron's first-quarter earnings, scheduled to report on December 18.
Article continues below advertisement
Shares of Micron jumped as much as 6.1% on Monday and reached its 52-week high of $54.30 on December 16. Micron stock ended 3.4% higher and closed the trading day at $52.94. At Monday's closing price, Micron's market capitalization stood at $59 billion. On a YTD (year-to-date) basis, Micron has gained around 66.9%.
Western Digital stock gained as much as 7.4% following the Susquehanna upgrade. The stock closed over 4% higher on Monday and ended the trading day at $56.50. The stock was trading 13.5% below its 52-week high of $65.31. Meanwhile, the stock was trading 67.0% above the 52-week low of $33.83. At Monday's closing price, Western Digital's market capitalization stood at $17 billion. On a YTD basis, Western Digital stock rose around 57.7%.
Susquehanna lifts Western Digital stock
Western Digital is the third-largest maker of NAND (negative AND) flash memory after Samsung and Toshiba. Susquehanna analyst Mehdi Hosseini raised the rating on Western Digital. He predicts a rebound in flash-memory prices next year. Along with rating upgrade, Susquehanna also increased the price target on Western Digital. The firm lifted the price target from $55 to $90. The new price target is at a premium of 59.3% from the current stock price.
Per CNBC, Susquehanna is positive on San Jose, California-based semiconductor giant due to the 5G opportunity. The firm expects ramp-up of the 5G-build cycle with the sale of 5G phones. The newly launched gaming consoles are also expected to create demand for Western Digital products next year.
Hosseini foresees a rise in demand along with a tighter market supply for some NAND flash and storage products in 2020. As reported in TheStreet, the combination of rising NAND chips demand and tighter supply would benefit Western Digital's products.
Article continues below advertisement
Hosseini expects "all the cuts to NAND capex and wafer starts" should "lead to a tight NAND supply-demand market" by June. Also, the analyst expects the "5G smartphone build cycle to start in earnest" in the March-ending quarter, per CNBC. Susquehanna anticipates the "game console upgrade cycle of 2020" to further tighten the NAND supply-demand dynamics in the second half of 2020.
We note that Western Digital faced a downturn in the June-ending fiscal 2019. The company witnessed a sluggish NAND market and a weak demand for semiconductors in fiscal 2019. However, it seems the recession is nearing its end, and Western Digital could see cyclical upturn ahead, as noted by Market Realist's analyst Puja Tayal.
Susquehanna's views on the Micron stock
Susquehanna analyst Mehdi Hosseini raised the price target on the Micron stock to $85 from $45. The price target of $85 is trading at a premium of 60.6% on the current stock price.
The analyst believes that Micron will also benefit from the strong recovery in both DRAM (dynamic random-access memory) and NAND memory chips ahead. While DRAM chips are used in personal computers, workstations, and servers, NAND chips are used in smartphones and solid-state drives.
Hosseini foresees "increased prospects of a sustainable DRAM/NAND average selling price improvement starting in the May quarter and sustaining into 2H20," per CNBC. We note that the analyst slashed his fiscal year 2020 EPS forecast to $1.95 from $2.07 to include near-term pricing actions.
However, he raised his outlook for 2021 to $6.56 from $5.97. Also, Hosseini argued that Micron has "earnings power in the $8-$10 range." Analysts expect an earnings estimate of $2.42 per share for fiscal 2020 and $5.31 per share for fiscal 2021.
Article continues below advertisement
Other analyst predictions
Charles Park, an analyst at Mizuho Securities, also expects more upside in Micron stock amid DRAM price recovery ahead, as reported by Bloomberg. The Mizuho firm suggests buying Micron stock at the bottom of the chip cycle, stated in the Bloomberg report.
We note that Micron's DRAM and NAND selling price declined on a sequential basis in the fourth quarter. Lower memory prices led to a contraction in gross margins. However, Micron predicts that the DRAM and NAND demand would improve in the near term.
CNBC's host Jim Cramer is also optimistic about the recovery in the chips demand. On the contrary, last month, UBS and Nomura were cautious about the NAND pricing. The analysts expect declining memory prices in the December quarter.
Analysts' recommendations and target price on Western Digital and Micron
Among the 34 analysts covering Western Digital stock, 17 have a "buy" rating, up from 15 analysts in November month. About 14 analysts had a "hold" rating on the stock, down from 15 analysts previous month. Three analysts have given a "sell" rating on the stock, unchanged from the last month. Currently, analysts have placed a 12-month target price of $62.96 on WDC stock. On December 16, the WDC stock was trading at a premium of 11.4% to analysts' 12-month target price.
Out of 37 analysts covering Micron stock, 23 have a "buy" rating on the stock. Last month, around 22 analysts had a "buy" rating. About 11 analysts have a "hold" rating on the stock, with three having a "sell" rating, unchanged from the last month. The analysts have given a 12-month average target price of $56.48 on Micron stock. On Monday, the MU stock was at a premium of 6.7% to analysts' 12-month target price.