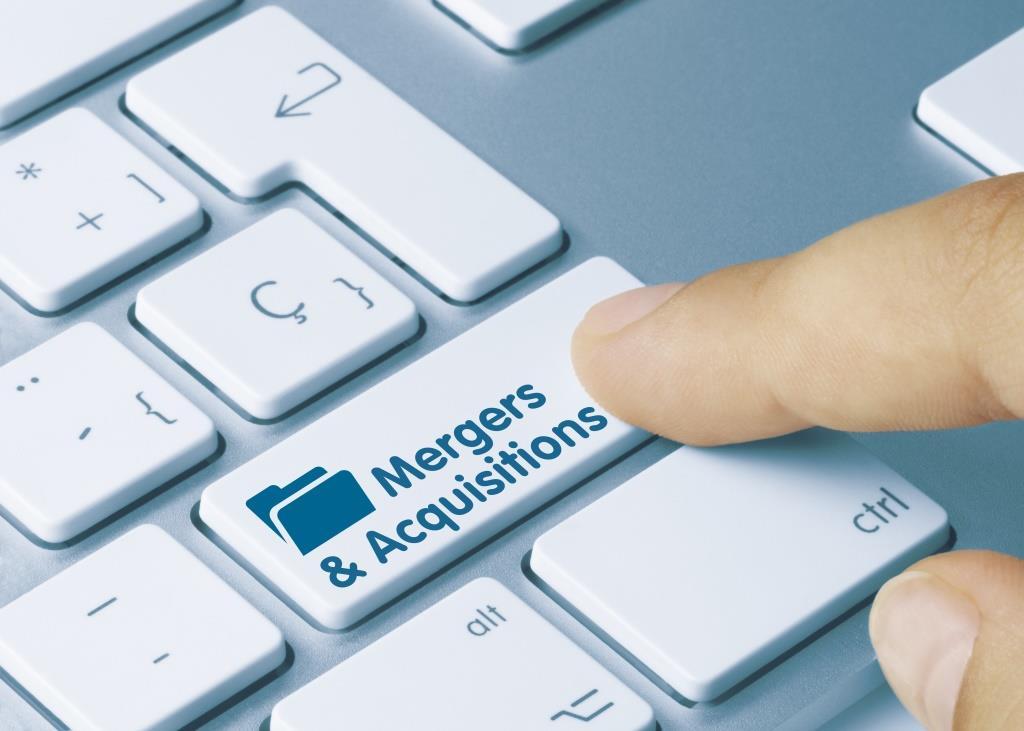 Sprint Ex-CEO Testifies in T-Mobile Merger Antitrust Trial
By Ambrish Shah

Dec. 17 2019, Published 6:38 p.m. ET
On Monday, Sprint's (S) ex-CEO Marcelo Claure testified that Sprint could survive without a merger deal with T-Mobile (TMUS), contradicting T-Mobile CEO John Legere.
The T-Mobile and Sprint merger is facing an antitrust trial in a Manhattan federal court. Currently, about 14 Democratic state attorneys general are suing to stop the proposed $26 billion megamerger. The attorneys general argue that the consolidation of the third- and fourth-largest mobile operators in the US would hurt competition and wireless customers.
Also, the plaintiffs argue that the deal would impact innovation and lead to higher prices. California and New York lead the multistate lawsuit. The court trial will likely end before Christmas.
T-Mobile and Sprint argue that their combination is good for the US wireless industry. They suggest it would bring in healthy competition. If the deal goes through, the combined company could rapidly deploy a nationwide 5G network and eliminate duplicate costs.
Article continues below advertisement
Meanwhile, the merger already has approval from the Department of Justice and the Federal Communications Commission. These antitrust regulators approved the deal after Dish Network (DISH) agreed to purchase certain wireless assets from the proposed new T-Mobile. Dish would acquire Sprint's prepaid businesses for $1.4 billion and certain spectrum for $3.6 billion.
However, the state attorneys general argue that Dish is accumulating FCC licenses for wireless spectrum and that the satellite TV provider has not yet showcased that it can deploy a wireless network. As a result, Dish would have to pay a $2.2 billion fine if its 5G network doesn't cover 70% of the US population by June 2023.
T-Mobile and Sprint merger trial arguments
On Monday, US Federal Judge Victor Marrero questioned Marcelo Claure about John Legere's testimony last week that Sprint can't survive without a T-Mobile merger. Legere had stated that the fourth-largest wireless carrier in the US would be "sold for parts" in the next two years if the merger deal doesn't go through.
But according to a Bloomberg report on December 16, "Those are possibilities," Claure said. "I don't necessarily agree completely." He continued, "Sprint two years from now would be a very different from Sprint today, because we would cease to be a national competitor. … The company would likely have to borrow money and raise prices."
Current Sprint CEO Michel Combes also testified on Monday. Combes stated that Sprint's alternative plan—if the T-Mobile merger doesn't get approval—is to concentrate on smaller markets. However, Sprint's network could still cover nearly 75% of the US population.
Dish Network's chairman, Charlie Ergen, is likely to testify on Tuesday. Ergen is expected to defend the T-Mobile and Sprint merger deal and argue that the plaintiffs shouldn't be allowed to stop the transaction.
Article continues below advertisement
According to a FierceWireless report on December 16, "Many investors believe that Ergen can be the swing factor in the trial," reports LightShed analysts. The report added, "We do not believe Dish has an ulterior motive to tank this deal based on prior discussions with Ergen and his team. That view has been further strengthened as we have gained a better understanding about the favorable structure and pricing of Dish's negotiated MVNO and after learning more about the struggles that Comcast has faced with its MVNO agreement with Verizon."
Financial performance
In the third quarter, T-Mobile's revenue of $11.1 billion was lower than analysts' estimate of $11.3 billion. The telecom company also reported an earnings of $1.01 per share, beating analysts' forecast for earnings of $0.96 per share. In comparison, Sprint reported earnings per share of -$0.07 on total revenue of $7.8 billion.
For T-Mobile, analysts expect the fourth-quarter EPS to rise 12% year-over-year to $0.84. However, the revenue estimates of $11.8 billion reflect a year-over-year rise of 3%. Analysts expect Sprint's EPS to reach -$0.05 in December ended quarter—compared to -$0.03 in the year-ago quarter. They expect the company's revenues to fall 3.8% year-over-year to $8.3 billion.
Article continues below advertisement
Analysts' recommendations and target prices
Among the 22 analysts covering T-Mobile stock, 17 have a "buy" rating, up from 16 analysts in November month. About five analysts have a "hold" rating on the stock, unchanged from the last month. No Wall Street analysts rate TMUS stock as a "sell" right now. The analysts have given a 12-month mean target price of $90.16 on T-Mobile stock. The stock's price target represents potential upside of about 20% over the current stock price.
Out of 17 analysts covering Sprint stock, two have a "buy" rating on the stock. Last month, only one analyst had a "buy" rating. About 13 analysts have a "hold" rating on the stock, with two having a "sell" rating, unchanged from the previous month. As of December 16, the analysts have given a 12-month mean target price of $6.43 on Sprint stock. Based on that day's closing price, this price target represents potential upside of about 23.9%.
Stock performance and the T-Mobile–Sprint merger
Sprint stock closed 0.4% lower on Monday and ended the trading day at $5.19. The stock was trading 35.6% below its 52-week high of $8.06. Meanwhile, the stock was trading 0.8% above the 52-week low of $5.15. At Monday's closing price, Sprint's market capitalization stood at $21.3 billion. On a year-to-date basis, Sprint stock fell around 10.8% due to merger uncertainty.
In comparison, T-Mobile and AT&T (T) have returned 18.6% and 35.2%, respectively, year-to-date. See T-Mobile CEO Testifies in Sprint Merger Antitrust Trial to learn more.