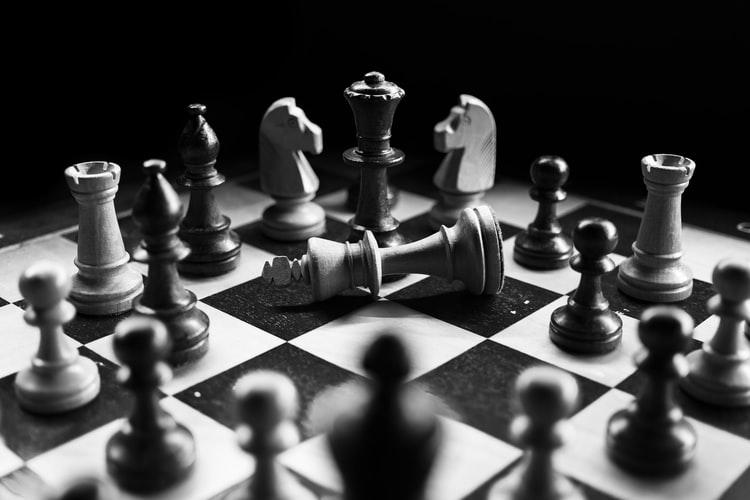 Should Netflix Worry about Losing Subscribers to Disney?
By Namrata Sen Chanda

Dec. 19 2019, Published 10:23 a.m. ET
Disney+ (DIS) won't let Netflix (NFLX) have it easy. Cowen & Company revealed that 1.1 million Netflix subscribers switched to Disney+ in November, according to a report from The Hollywood Reporter. Cowen estimates that the company could lose nearly 1.6 million existing subscribers in the fourth quarter due to the launch of Apple TV+ and Disney+ in the fourth quarter. Cowen's research note said, "The incremental churn uptick [for Netflix] appears reasonable given the Disney+ launch, which has been highly publicized and includes various marketing programs, including a Verizon promotion that offers Disney+ for free for one year," noted Variety.
Article continues below advertisement
However, Cowen analyst John Blackledge is optimistic about Netflix achieving its 7.6 million subscriber addition target in the fourth quarter. According to Blackledge, Netflix could even beat its target. Even though the company's subscribers are switching to other platforms, it's adding subscribers.
Cowen surveyed 2,500 US respondents in November. Among the respondents, 21% indicated that they chose Disney+. Meanwhile, 5.8% of the Netflix subscribers indicated that they switched to Disney+. Cowen expects the Disney+ subscriber base for November at 24 million. Within a day of the launch, Disney+ announced that it had 10 million sign-ups, according to a CNBC report.
Cowen's survey also indicated that nearly 19.4 million viewers subscribed to both Disney+ and Netflix. The overlap rate is as high as 80%. In July, Netflix CEO Reed Hastings said, "I think everybody gets that people will subscribe to multiple [platforms]," according to a CNBC report.  He also said, "Competition grows the industry."
Article continues below advertisement
BofA survey reveals Netflix viewers' could opt for Disney
Meanwhile, another study by Bank of America told a similar story. Among 1,000 people in the US, 6.5% of the members watching both Netflix and Disney+ plan to cancel their Netflix membership, according to a CNBC report. However, we'll have to see if people act on their plans. Bank of America analysts Justin Post and Nat Schindler said, "We are skeptical that much of this churn is incremental or will be realized, with Bloomberg reporting Netflix had seen no increase in cancellations on 11/22, 10 days after the Disney+ launch."
True content war
Interestingly, Cowen and Bank of America are optimistic about Netflix. According to Cowen, the company's strong content pipeline in the fourth quarter could help it to survive the Disney+ impact, according to the report from Variety. Original content like The Irishman, The Crown Season 3, Marriage Story, The Two Popes, and 6 Underground have hooked many viewers. Earlier this month, Netflix tweeted that over 26 million accounts viewed The Irishman within the first week of its debut.
Bank of America still recommends that investors buy the stock. The analysts said, "Our survey and company reports suggest healthy U.S. adoption of Disney+, but we are encouraged that most early Disney+ users do not see it as a substitute for Netflix."
Article continues below advertisement
Disney+ originals like Mandalorian and classics from Marvel and Star Wars are appealing to viewers. As a result, the competition between Netflix and Disney+ is on a firm footing. Disney+ content is skewed towards family audiences, while Netflix is known for its bold and unconventional shows. However, the streaming giant doesn't want to leave any stone unturned. In November, Netflix inked a multiyear deal with Nickelodeon to bring in more kid-oriented content.
Netflix banks on content and international market growth 
In my opinion, due to the entry of Disney+ and Apple TV+, Netflix could see some churn initially. However, the company might add new subscribers due to its top-notch content. In a nutshell, the Disney+ competition wouldn't have a drastic impact on Netflix's subscriber count in the long run. Netflix depends on original programming and international growth. The company's region-wise revenues and subscriber data revealed that Asia-Pacific and Europe are the company's core strengths. As of the third quarter, nearly 57% of the company's current subscriber base is international.
Disney+ has a year-long deal with Verizon, which has a free offer. According to Cowen, about 34% of the Disney subscribers are on Verizon's free year-long offer. When the offer expires, we'll get an accurate view of Disney+ subscriptions. We'll watch Netflix's fourth-quarter results in January. Until then, Netflix is basking in the positivity of its growth overseas. Netflix stock has gained more than 7% since the data release on Monday.