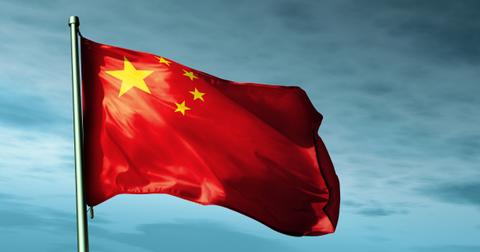 Shanghai Index and Hang Seng Index's Performance and Outlook
By Rabindra Samanta

Updated
In 2019, the Shanghai Composite Index rose 22.3%, while the Hang Seng Index gained 9.1%. Meanwhile, India's Nifty 50 rose 12%. Developed market equity indexes including the S&P 500 Index (SPY), the FTSE 100 Index, and the CAC 40 Index have risen 28.5%, 12.8%, and 26.5%, respectively. 
The Shanghai Composite Index tracks companies in Mainland China. The Hang Seng Index tracks the stocks listed in Hong Kong. The correlation between these two indexes was approximately 62% in 2019. The iShares China Large-Cap ETF (FXI) follows Chinese equities listed in Hong Kong. The iShares MSCI Hong Kong ETF (EWH) tracks Hong Kong's equities.
Article continues below advertisement
Hang Seng underperformed the Shanghai Composite 
Concerns about the trade war impacted the Hang Seng and Shanghai Composite indexes. However, social unrest in Hong Kong might be behind the Hang Seng's underperformance compared to the Shanghai Composite.
Social unrest pushed Hong Kong's economy into a recession. In the third quarter, Hong Kong's GDP fell 2.9%—the first negative growth in the last ten years. In October, Paul Chan, Hong Kong's Financial Secretary, said in a blog post that "Following the quarter-on-quarter negative growth recorded in the second quarter, the economy continued to contract in the third quarter, which means Hong Kong's economy is technically heading into recession."
Hang Seng's 2020 outlook
Article continues below advertisement
In a blog post, Paul Chan said, "Hong Kong is now facing unprecedented challenges. The social turmoil in the past six months has caused tremendous operating pressures to many companies, especially SMEs. Some citizens' incomes have dropped significantly, bringing heavy burdens and anxiety to livelihoods." Hong Kong's fourth-quarter GDP could also contract. If the protests grow in 2020, the Hang Seng could underperform more.
Shanghai Index's outlook
Phase one of the trade deal addressed partial trade disputes between the US and China. The talks for phase two of the trade deal could be a pivotal point for the Shanghai Composite Index. President Trump said that the talks for phase two will start soon.
The trade war has also impacted China's economic growth—a crucial factor for the Shanghai Composite Index. Amid the trade war, the S&P 500 Index outperformed the Shanghai Composite Index this year. The IMF forecasted China's GDP growth at 6.1% in 2019—the slowest growth rate since 1990.
Other Asian economies are benefiting from ongoing US-China trade disputes. The Taiwan Capitalization Weighted Stock Index has risen more than 25% in 2019. According to a Bloomberg report, the trade war helped Taiwan increase its electronic product exports. The US trade deficit with Taiwan has expanded this year. Read Trump's Trade Adviser: Time for Desperate Measures! to learn more.