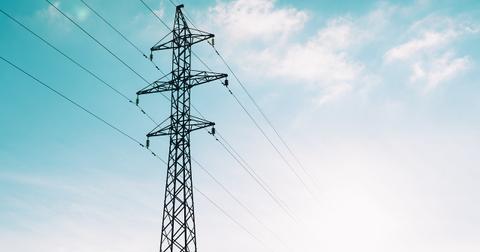 PG&E Filed Amended Restructuring Plan, Stock Falls 8%
By Vineet Kulkarni

Updated
Embattled utility PG&E Corporation (PCG) stock is trading weakly today. It was down more than 8% at 12:00 PM ET today, marking a fall for the third consecutive day. PG&E filed an amended reorganization plan on December 12, Reuters reported. Notably, PG&E's modified version of its reorganization plan comes after creditor Elliott Management criticized its previous plan. The utility said that it remains on track to exit bankruptcy ahead of its June 2020 deadline.
Article continues below advertisement
Elliott Management criticized PG&E's restructuring plan
Elliott Management said that PG&E's plan fails to meet the state guidelines and risks the company's long-term health, Bloomberg reported yesterday. Paul Singer–led Elliott Management and Pacific Investment Management are among PG&E's creditors.
In its sharp criticism of the PG&E's plan, Elliott Management noted, "It was crafted with the exclusive objective of maximizing value for existing shareholders at the expense of the company's critical stakeholders, including most importantly its customers and employees." Referring to its reorganization plan, Elliott Management stated that the plan would leave the company in much better shape when it emerges from bankruptcy.
Elliott Management and Pacific Investment Management both lobbied California Governor Gavin Newsom to reject the utility's restructuring plan. PG&E reached a $13.5 billion settlement with one group of wildfire victims last week. This settlement was a big blow to the group of creditors who also were fighting for control of the company. They were ahead in the race a few weeks ago, offering much higher compensation to the fire victims.
Article continues below advertisement
PG&E's recent settlement
However, the utility increased its settlement amount and reached an agreement with the victims. For PG&E, this was a significant win to exit bankruptcy within the deadline. It will be interesting to see whether Newsom accepts or rejects PG&E's reorganization plan.
The utility received strong criticism due to frequent wildfires and planned blackouts this year. Millions of Californians suffered from these preemptive power shutoffs this year. Despite the public outcry, those blackouts appeared to be effective when the state's wildfire risk was high. PG&E reported that there were 218 cases in which fires could have been started if the power lines hadn't been shut off.
PCG stock price action
PG&E stock has surged almost 60% so far in December. So far in 2019, PCG stock has been notably weak, falling more than 50%. Peer utility stocks are on average up almost 20% year-to-date.
PCG stock has been notably volatile this year. Its implied volatility levels reached 250% in October after its alleged involvement in the recent fires. In comparison, utilities at large exhibited volatility around 12%.
San Francisco–based PG&E is one of the biggest utilities in the country by customer count and serves more than 16 million people. It entered bankruptcy in January this year, facing approximately $30 billion in liabilities, with its equipment held responsible for starting the state's deadliest fires last year.
Utility stocks trended notably higher this year. Despite premium valuations, these defensives continue to look strong, mainly due to their dividends. Utilities' superior dividend yields and growth could keep providing an effective hedge amid broader market uncertainties. To learn more, please read How Utility Stocks Could Fare in 2020 with No Rate Cuts.