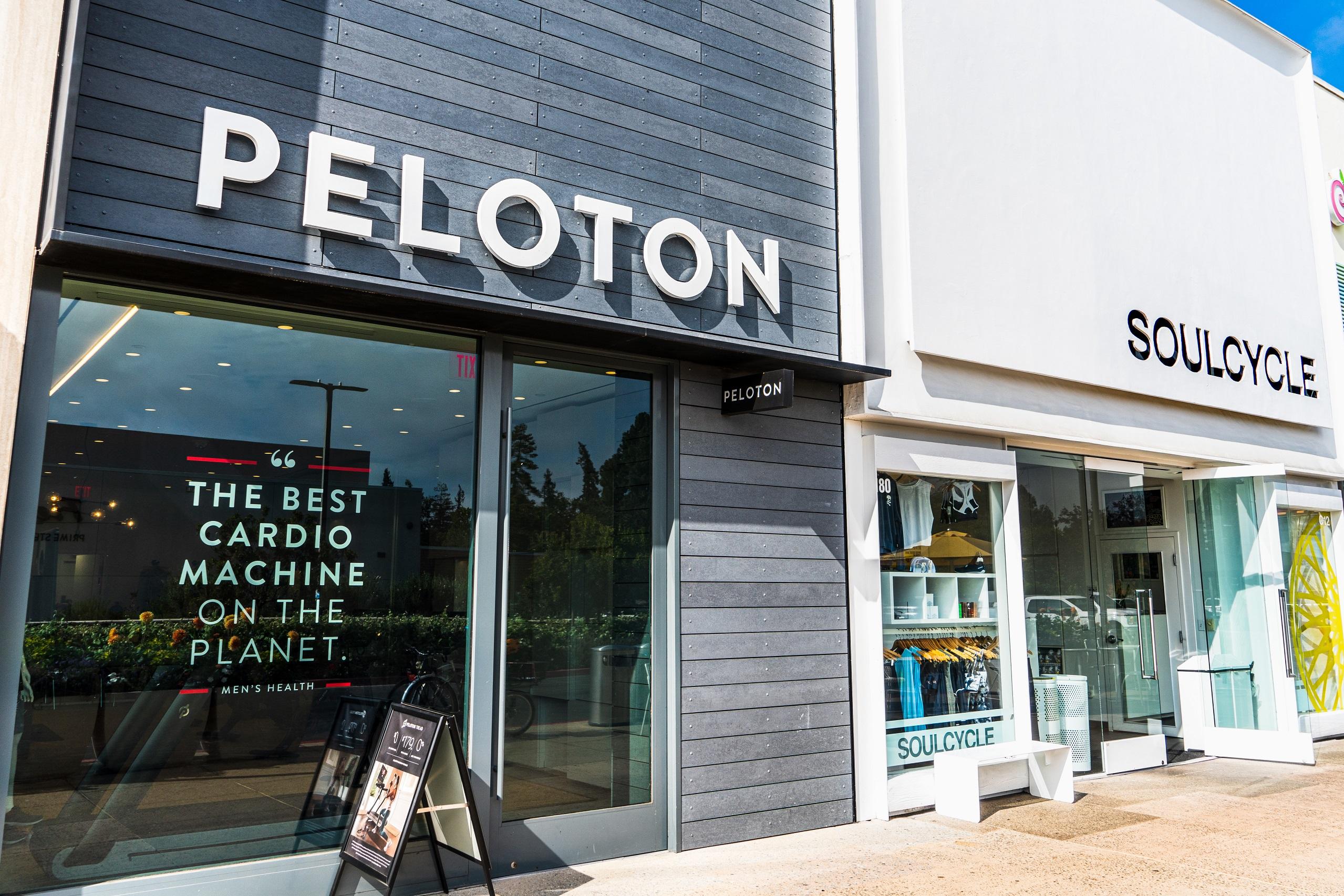 Peloton Stock Falls after Citron Tears into It
By Adam Rogers

Dec. 11 2019, Updated 2:38 p.m. ET
Shares of fitness-technology company Peloton (PTON) are down over 5% as of around 1:00 PM ET today after short seller Citron Research tweeted that PTON would hit $5 in 2020. The stock is currently trading at $31, so Citron's target price is 84% below its current price.
Citron thinks Peloton is grossly overvalued at its current market cap of $8.2 billion. But does it deserve to be valued at just over $1 billion? How has Citron valued the stock at a $1.36 billion market cap?
Article continues below advertisement
Peloton's EV compared to its peers'
In a detailed research report, Citron compared PTON's valuation metrics with those of consumer technology companies such as Fitbit, Roku, Planet Fitness, Netflix, Stitch Fix, Facebook, and Spotify.
According to Citron, Peloton has an EV (enterprise value) of $8.8 billion with 600,000 subscribers, resulting in an EV per subscriber of $15,631. The same figure for Planet Fitness stands at $553, while for Fitbit, Netflix, and Roku, it's $47, $895, and $526, respectively.
The peer industry average EV per subscriber is $655. PTON is trading at a premium of 2,286% to this peer average. In the event that PTON's EV per subscriber falls to $655, it will result in an EV of $369 million and a market cap of $1.36 billion, which will mean a stock price of $5.
In the research report, Citron has focused on what it believes to be a flawed business model, among many other factors, to make a compelling argument for a short sell.
Rising competition to affect Peloton
Peloton is one of the largest interactive fitness platforms in the world. It's an innovator in the connected, tech-enabled fitness segment, and it offers an impressive portfolio of instructor-led classes.
The company has focused on convenience and has gained a loyal subscriber base. Citron credits Peloton for creating a product that integrates hardware with interactive classes. However, the short seller has also emphasized that the hardware aspect hasn't changed significantly since 2014. At that time, the company had a value of just $100 million.
There's only so much one can do when it comes to manufacturing a groundbreaking fitness equipment product. This lack of differentiation coupled with high product prices will likely hurt Peloton's sales going forward.
Competitors in this business have improved their hardware products and added features such as swivel screens, open platforms, and iPad attachments, according to Citron. It looks like Peloton's first-mover advantage is now hurting its growth prospects.
Article continues below advertisement
The fit-tech space will continue to attract new players, and it's quite possible that the cheapest player will gain market share quickly. Citron stated that Peloton had spent close to $600 million on marketing when the competition was relatively low. The company is still unprofitable and doesn't have the required bandwidth to invest heavily in customer acquisitions.
Peloton's digital subscription doesn't make sense
Peloton generates revenue by selling its hardware products as well as digital subscriptions. For users who have purchased a Peloton bike, the subscription stands at $39 per month. In comparison, Peloton recently decreased its digital subscription for non-bike users from $19.49 per month to $12.99 per month. This means a digital subscriber can get the same experience without having to shell out over $2,000 for a Peloton bike. Peloton expects a portion of these subscribers to end up purchasing bikes.
Article continues below advertisement
Citron thinks this strategy is faulty. It states, "Imagine if Netflix decided to increase its subscriber base by giving away its content to DirecTV subscribers for $3 a month rather than $12.99 and justified it by claiming they hoped to build enough brand loyalty that customers would eventually become Netflix subscribers. Would anybody buy that strategy?"
The move has played into the hands of the competition, who can advertise that the PTON app can be integrated with their bikes.
Citron raised questions about management integrity
Citron has also asked questions about the integrity of the company's management. According to its report, Peloton CEO John Foley claimed that the company was profitable in 2018. Peloton's senior vice president of brand marketing also stated that it was "effectively profitable" in 2017. Foley also made profitability claims in 2015 and 2016.
However, analysts expect Peloton to report net losses of $301 million in fiscal 2020, $364 million in fiscal 2021, and $406 million in fiscal 2022.
Will PTON crash to $5?
Is there a chance Citron's grim Peloton prophecy will come true? In this decade, we've seen consumer technology companies such as GoPro and Fitbit crash and burn from record highs.
Peloton might be an even riskier prospect due to its high product prices. But while Citron is extremely bearish on PTON, other analysts remain optimistic, according to multiple reports from The Fly.