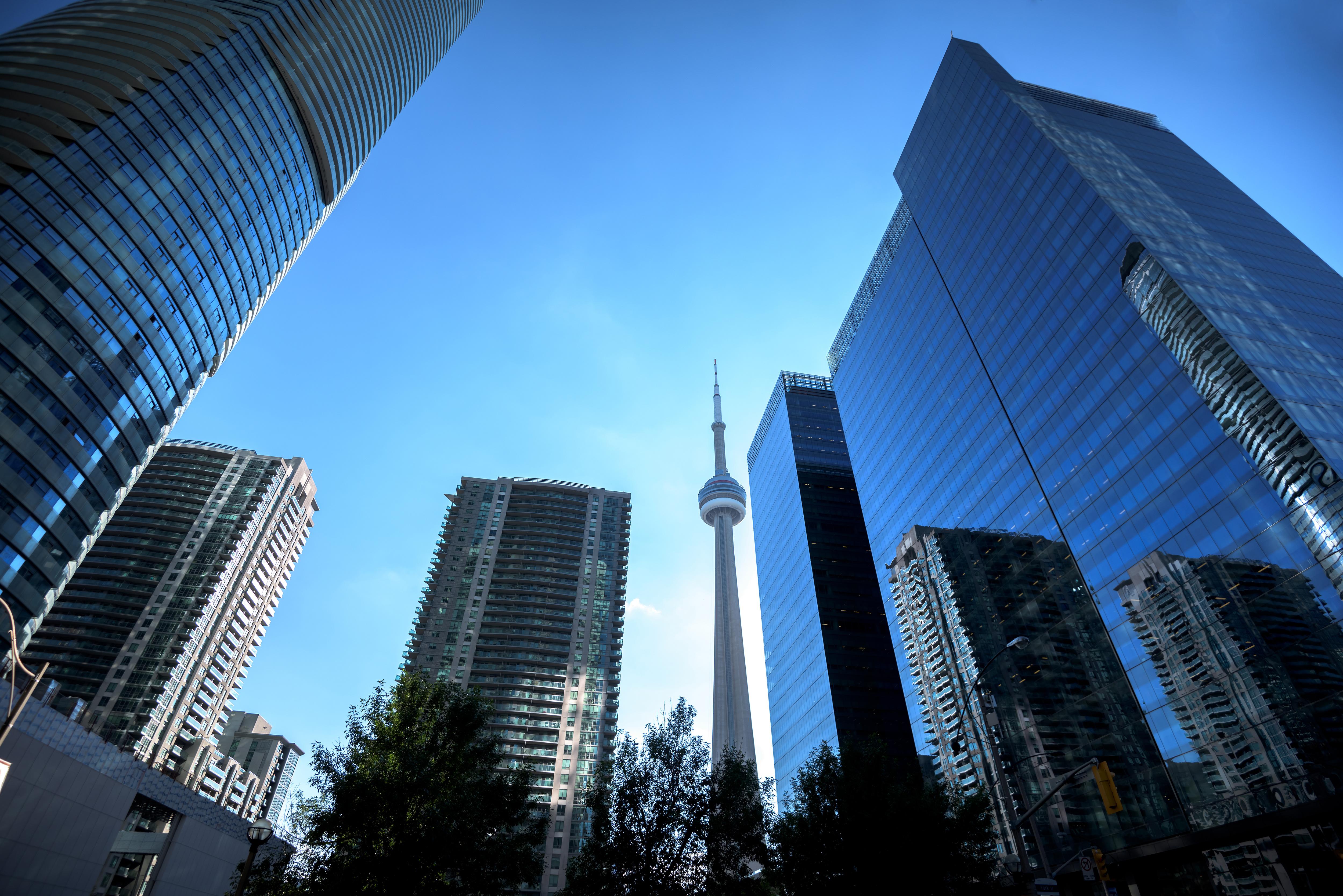 Ontario Cannabis Retail: A Much-Needed Update
By Margaret Patrick

Dec. 9 2019, Published 2:27 p.m. ET
As reported by BNN Bloomberg on December 6, OCS (Ontario Cannabis Store) interim CEO Cal Bricker is confident in Ontario's readiness for the Cannabis 2.0 launch. Although Cannabis 2.0 came into effect on October 17, Cannabis 2.0 edibles, beverages, and vape products will not enter Canada's commercial arena until mid-December. Bricker expects the products to become available in Ontario starting on January 6, 2020. He claims that the three-week gap in the launch of products in Ontario will help licensed producers better match demand. He doesn't anticipate any supply-side issues with the Cannabis 2.0 launch in the province.
Article continues below advertisement
Bricker also highlighted Ontario's plans to sell vaping products despite a ban on these devices in provinces such as Quebec, and Newfoundland and Labrador. Instead, he'll focus on creating awareness among people about the possible lung-related risks of vaping. He also believes that banning vaping products may further increase the share of black-market participants. A ban could be even more detrimental given the CDC's (Centers for Disease Control and Prevention) recent update. The agency has highlighted vitamin E acetate as one of the potential causes of the vaping crisis. Vitamin E acetate is generally used as a cutting agent in illegal cannabis products. OCS is also striving to reduce illicit sales in the province by offering lower-priced products.
Ontario's retail cannabis infrastructure has failed to keep up with increasing supply
As reported by BNN Bloomberg, Ontario's cannabis sales in the first year of recreational marijuana legalization reached 216.8 million Canadian dollars, significantly higher than Alberta's 195.7 million Canadian dollars in the same timeframe. The difference is even more significant when we consider that there are only 24 retail cannabis outlets and one online OCS e-commerce website in Ontario. In comparison, Alberta had more than 250 stores in the same period.
Article continues below advertisement
As reported by CBC, a 25th retail store is set to open in Ontario. The province has also granted 42 additional licenses and 26 more licenses to indigenous people. However, the number is still very low considering the 324 retail licenses issued in Alberta. Alberta's total population is less than one-third the size of Ontario's. Besides, almost 50% of the 243 Canadian licensed cannabis producers have headquarters in Ontario. The resulting supply-demand imbalance has forced cannabis producers to aggressively push Ontario's government to rapidly distribute retail licenses. Aurora Cannabis (ACB), Organigram (OGI), HEXO (HEXO), and Aphria (APHA) suffered financially due to weak retail infrastructure in Ontario.
Cannalysts has highlighted overall economic losses arising from the imbalance
According to Cannalysts, as reported by CBS, since recreational marijuana legalization, Ontario has missed out on 325 million Canadian dollars in economic activity and 26 million Canadian dollars in provincial sales. The province has also lost 25 million Canadian dollars in excise taxes, all because of lower retail store penetration compared to Alberta. Based on the August 2019 data, Ontario may lose 488 million Canadian dollars in economic activity, 39 million Canadian dollars in provincial sales, and 36 million Canadian dollars in excise taxes on an annualized basis.
Article continues below advertisement
Craig Wiggins, managing director of Cannalysts, expects Ontario's potential cannabis revenue to have been 510 million Canadian dollars. This would have been possible if Ontario would have achieved per capita sales equivalent to Alberta. Instead, Ontario reported 185 million Canadian dollars in sales by the end of August 2019.
Cannabis Council raised concerns about low retail penetration in Ontario
In a letter to Doug Ford, Premier of Ontario, the Cannabis Council of Canada raised concerns about the slower-than-anticipated retail rollout in Ontario. The letter highlighted the imbalance in the total number of licensed producers and retail outlets in the province. There is one store for every 14,000 people in Alberta and one for every 21,000 in Newfoundland and Labrador. However, there's only one store for every 590,000 Ontarians. The letter also highlighted the higher retail penetration in Nova Scotia, New Brunswick, Prince Edward Island, and Quebec.
Cannabis companies are lobbying in Ontario
As reported by CBS, Ontario's government has plans to do away with the lottery system for allocating retail licenses. Instead, the province plans to model a retail license allocation system in line with Alberta's. The changes, however, may take effect only after a few months. The current cap on retail stores in Ontario is effective until July 2020.
On November 20, Marijuana Business Daily announced Ontario's plans to allow private sector participation in recreational cannabis distribution. On November 21, as reported by Marijuana Business Daily, cannabis companies have been aggressively lobbying in Ontario to improve the province's cannabis-related policies. According to records from the Office of the Integrity Commissioner, companies such as Aurora Cannabis, Aphria, Canopy Growth (CGC), Cronos Group, Fire & Flower, and Green Organic Dutchman (TGOD) are active in the lobbying effort.