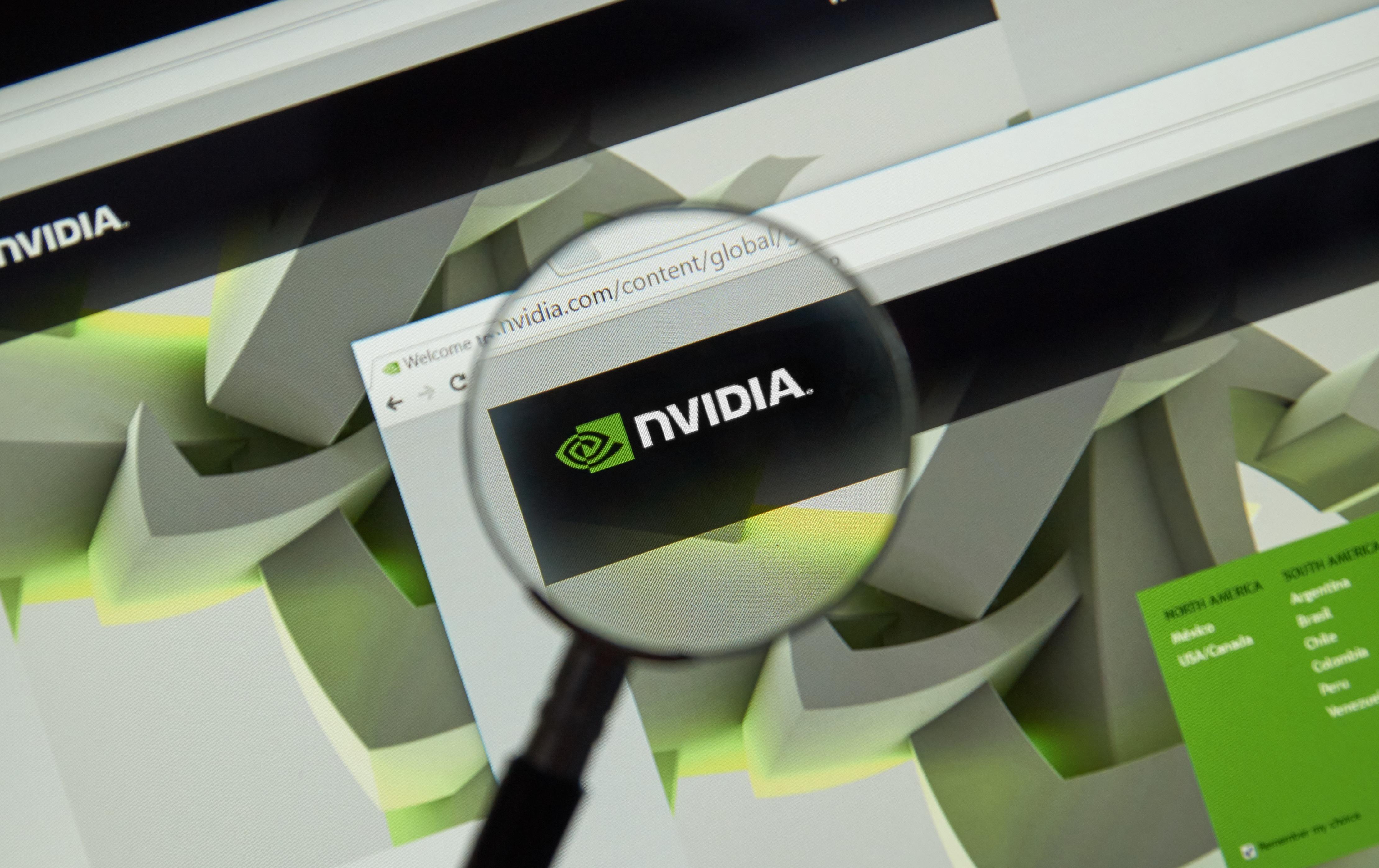 Nvidia Stock: Is there an Upside despite Tariff Fears?
By Sophia Nicholson

Dec. 3 2019, Updated 8:36 a.m. ET
Nvidia (NVDA) stock fell 3.46% on Monday and closed the trading day at $209.25. At this closing price, the market capitalization or cap of Nvidia stands at around $128.1 billion. The stock is trading 5.5% lower from its 52-week high of $221.41. Also, it is trading 68.1% higher than its 52-week low of $124.46. The stock is falling in the pre-market trading on December 3, amid heightened trade war fears. Nvidia stock is down by 1.6% as of 6:54 AM EST on December 3.
Article continues below advertisement
Chipmaker yearly overview
The NVDA stock rose 57.1% this year as of December 2. Nvidia stock outperformed semiconductor rivals like Qualcomm (QCOM), Intel (INTC), Micron (MU), and Broadcom (AVGO), which generated 47.9%, 25.2%, 46.2%, and 23.3%, respectively, this year.
Other chip stocks, including Advanced Micro Devices (AMD) and Marvell (MRVL), gained around 109.8% and 59.9%, respectively, this year. Further, the VanEck Vectors Semiconductor ETF (SMH) gained about 50.5%. Meanwhile, the S&P 500 rose 24.2% in the same period.
We noted that Nvidia stock stayed highly volatile this year. Meanwhile, the stock picked up steam in mid-August after the company posted upbeat second-quarter results. Investors began to regain confidence in the NVDA stock, which was struggling amid the loss of cryptocurrency demand and trade war uncertainty.
Article continues below advertisement
Nvidia stock valuation
Nvidia stock appears overvalued in comparison to its peers, considering the Enterprise Value (EV)/Revenue metric. The NVDA stock has an EV/revenue ratio of 11.17x for the January-ending year fiscal year. In comparison, the EV/Revenue ratio of close rivals Intel and AMD was 3.77x and 6.38x, respectively, in the December-ending year.
Analysts expect Nvidia's revenues to fall by 8.01% in fiscal 2020 ending January 2020 to $10.8 billion. This is compared to the 20.6% growth in the prior year. The sales are likely to improve significantly by around 18.9% in fiscal 2021 to $12.8 billion. Also, analysts expect the adjusted EPS to decline by about 16.1% in fiscal 2020. But, analysts expect earnings to grow by 29.9% in fiscal 2021.
Analysts' recommendations and target price
Out of 41 analysts, 29 analysts have a "buy" rating on the stock, up from 27 last month. No analysts have a "hold" rating on the stock, while three analysts have a "sell" rating on the stock, unchanged from last month.
Currently, analysts have given a 12-month target price of $232.80 on Nvidia stock. On October 3, the NVDA stock was trading at a discount of 10.1% to analysts' 12-month target price.
Article continues below advertisement
Technical level
With a 14-day RSI (relative strength index) score of 52.07, the stock is currently neutral. Notably, an RSI reading of more than 70 indicates that a stock is in "overbought" territory, while an RSI level of below 30 means that the stock is in the "oversold" area.
Nvidia stock closed near its Bollinger Band middle-range level of $210.96. This indicates that the Nvidia stock is neither overbought nor oversold.
Nvidia stock closed 0.8% below its 20-day moving average of $210.96 yesterday. However, the stock was 6.2% and 14.4% above its 50-day and 100-day moving averages of $197.12 and $182.84, respectively. We note that the trend for the stock is upward when the stock price is above the moving average.
What's ahead for Nvidia stock?
Nvidia gave a weak outlook for the fourth quarter fiscal 2020 ending January during the third quarter. The chip giant expects its Q4 revenues to grow by 34% YoY and reach $2.95 billion. Initially, analysts forecasted higher Q4 revenues of $3.03 billion.
Also, Nvidia forecasted higher than analysts' expectations for operating expenses at $805 million. Analysts have anticipated higher operating expenses of $768 million for Q4. Despite a weak forecast, Nvidia has shown strength across all the platforms in the third quarter.
Nvidia's CEO, Jen-Hsun "Jensen" Huang, stated that the "gaming business and demand from hyperscale customers powered Q3's results" during a press release. Moreover, Nvidia has been growing its revenues from the past three quarters on a sequential basis.
Article continues below advertisement
Nvidia competes with AMD for lead in 2020
Additionally, Nvidia is making efforts to compete with AMD and regain its position in the GPU market. Chipmaker Nvidia will launch its Ampere-based graphics card in the first half of 2020. Nvidia's Ampere GPU will be based on Samsung's 7nm technology.
Moreover, Ampere GPUs are expected to outperform the raytracing capabilities of Turing GPU, per Wccftech. On the other hand, AMD is rumored to release two new graphics cards, dubbed the "NVIDIA Killers," in mid-2020.
Trade war uncertainty
The trade war between the US and China has become a hurdle for semiconductor giants like Nvidia. Though the countries are making efforts to reach a deal, the uncertainty remains. On Friday, US President Donald Trump raised fears about the trade war. Trump signed two bills on Friday in support of Hong Kong protesters. Trump's move raised concerns and uncertainty over the trade truce.
Then, on December 2, the US Commerce Secretary Wilbur Ross stated in an interview that Trump would go ahead with a tariff hike if China did not agree on a deal by December 15, per a CNBC report. The company might face more challenges if Trump continues his 15% tariff on December 15. The uncertain and prolonged trade war environment has raised doubts about the potential merger of Nvidia and Mellanox.
Meanwhile, if a trade deal happens between the US and China, the chip stocks would undoubtedly get a boost.