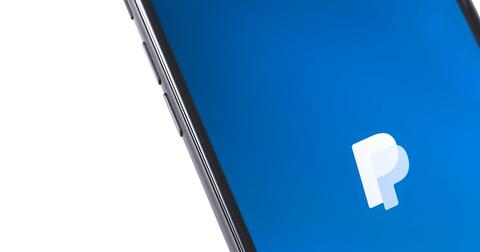 Netflix's PayPal-Like Strategy Paying Off amid Disney+ Threat
By Ruchi Gupta

Updated
There was a time when PayPal (PYPL) and banks had a hostile relationship. But that's no longer the case. PayPal realized its customers could benefit more if it worked with banks rather than fighting them, and now has partnerships with banks around the world. Following suit, Netflix (NFLX) has decided to work with traditional pay-TV operators, making partners out of rivals. Netflix's partnership with pay-TV operators could come in handy as the company battles Walt Disney's (DIS) Disney+.
Article continues below advertisement
This week, Ampere Analysis released a study shedding light on what has come out of Netflix's pay-TV pacts. The Hollywood Reporter, citing the Ampere study, reports Netflix now has access to more than 300 million pay-TV households around the world, except China. That figure represents about half of the world's pay-TV subscribers outside China and nearly doubles Netflix's existing global subscriber base.
And there are still more pay-TV operators Netflix hasn't added to its partner network. Bringing these operators on board could give Netflix exposure to hundreds of millions more pay-TV subscribers, according to the study.
Netflix needs partnerships now that Disney+ has intensified the streaming war
Netflix has missed its own subscriber growth targets in the last two quarters. The miss resulted from some customers canceling their subscriptions after Netflix raised its plan prices. Also contributing to the miss was new content failing to attract new subscribers.
Netflix expects the arrival of Disney+ and Apple TV+ to create more growth headwinds. Disney+ costs $6.99 per month, making it competitive against Netflix's most popular plan, priced at $12.99 per month. A big upset could be in store for Netflix, whose customers are rebelling against its pricing. Price is the top factor people consider when choosing a video streaming service.
While households may be drawn to competitive prices in the streaming war, Netflix believes it can depend on its strong content strategy. For that reason, Netflix wants to invest more in content, including original production.
Traditional pay-TV subscriptions typically cost more than video streaming subscriptions. Therefore, Netflix could benefit in several ways from its partnerships with pay-TV operators. The partnerships expand Netflix's pool of potential customers and give Netflix access to customers accustomed to paying bigger bills for their video entertainment. These customers could also be more willing to pay the prices Netflix wants, giving the company more funds to invest in creating great content to set it apart from competitors such as Disney+.