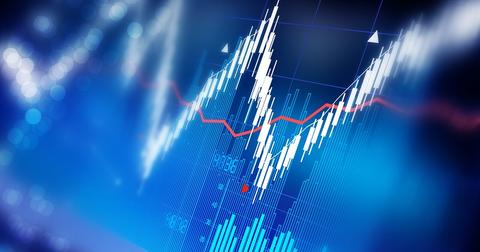 Microsoft, Amazon, and Alphabet Stocks since the JEDI Award
By Ruchi Gupta

Updated
Article continues below advertisement
Alphabet stock among top cloud stocks since JEDI award
Alphabet stock has gained about 8.0% since the JEDI contract was awarded to Microsoft. Amazon and Microsoft stocks have risen 6.0% and 13% during the same period. Oracle (ORCL) and IBM (IBM) bid for the JEDI contract. However, their bids didn't go far. They also protested the JEDI contract's award process. Oracle and IBM stocks have fallen about 1.0% each since the JEDI contract was awarded.
$354 billion up for grabs in cloud computing market
The uptake of cloud computing is rising, which creates a huge revenue opportunity for cloud vendors. The global cloud market will generate $227.8 billion in revenues this year, according to Gartner estimates. The market could generate over $354 million in revenues by 2022.
Currently, Amazon dominates the global cloud computing market with about a 38% market share. Microsoft is second with about an 18% market share, while Alphabet's Google is third with about an 8.0% share.
Google wants to overtake Microsoft in five years
Google is betting big on the cloud market. The company has already spent billions of dollars to develop its cloud business. Google has lined up more cloud spending. For example, the company will invest over $3.0 billion in the next three years to develop its cloud infrastructure in Europe. Also, Google plans to invest in a bigger salesforce for its cloud business.
For Google, the cloud market presents a huge growth opportunity. The company counts on the cloud market to help it diversify its business. Currently, the business relies heavily on the advertising market.
Google aims to become at least one of the top-two cloud computing companies in five years. The company will need to beat Microsoft, which is exactly what the company plans to do.
Alphabet stock stands out as one of the best-performing cloud stocks since the JEDI contract was awarded to Microsoft. Alphabet investors might think that Google could still beat Microsoft despite the JEDI contract.