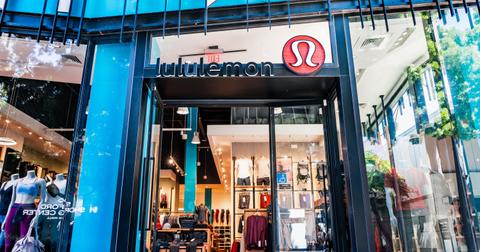 Why Lululemon Stock Could Rise Further on Q3 Earnings
By Amit Singh

Updated
Lululemon Athletica (LULU) is set to announce its fiscal 2019 third-quarter earnings after the market closes on December 11. We expect Lululemon's sales and earnings to continue to grow healthily, despite tough year-over-year comparisons.
We believe the booming athleisure market and Lululemon's premium pricing are likely to support double-digit growth in its top line. Moreover, we expect its digital transformation, market expansion, innovation, and wide-margin direct-to-consumer business to support its revenue and earnings.
Article continues below advertisement
Lululemon's earnings: What Wall Street projects
Lululemon has a strong history of beating Wall Street's expectations, both on the sales and earnings front. The company's top line has increased by a double-digit percentage rate in the last nine quarters. Its revenue rose by around 24% in fiscal 2018. Meanwhile, its top line grew by more than 20% in the previous six quarters. During the last quarter, Lululemon's revenue rose by 22%, while its comparable sales increased by 15%.
As for the third quarter, analysts expect Lululemon to continue to record double-digit growth. Analysts expect Lululemon's revenue to rise 20% YoY (year-over-year) $899.64 million, boosted by its higher comps. Meanwhile, they expect Lululemon's adjusted EPS to grow 24% YoY to $0.93, supported by its sales leverage and margin expansion.
Lululemon's bottom line has been growing at an exceptional pace. On average, Lululemon's EPS have grown more than 30% in the last seven quarters.
Article continues below advertisement
Analysts raise targets for Lululemon stock before earnings
Several analysts have raised their price targets for Lululemon stock before the company's third-quarter earnings release. Analysts made the following upward revisions, indicating that they expect Lululemon stock to rise further:
Oppenheimer raised its target to $260 from $225.
Cowen increased its target to $250 from $235.
UBS now has a target of $230, up from $210.
RBC raised it to $250 from $215.
Deutsche Bank increased its target to $247 from $216.
MKM Partners raised its target to $255 from $218.
Peers' performance
Lululemon has continued to outgrow peers. Under Armour (UAA) posted better-than-expected third-quarter results. However, news of an accounting probe and a sales guidance cut added to investor discontent. Under Armour stock took a beating after the company posted its third-quarter results.
Meanwhile, Skechers (SKX) beat analysts' sales estimates in the third quarter. However, its bottom line fell short of Wall Street's forecast. Skechers' top line grew by 15.1%, while its adjusted earnings grew 15.5%.
Article continues below advertisement
As for Nike (NKE), analysts expect its second-quarter sales to continue to grow by a high-single-digit percentage rate. They foresee Nike's digital and direct-to-consumer business driving its sales and earnings. Analysts expect Nike's bottom line to grow 10.5% in the second quarter. The company is set to announce its second-quarter results on December 20.
Lululemon's stock performance so far
Lululemon stock has generated stellar growth this year and is trading at record highs. Furthermore, it has outperformed broader markets by a wide margin. As of December 6, Lululemon stock was up 88.6% year-to-date. Meanwhile, the S&P 500 had risen by 25.5%. In comparison, Skechers, Nike, Columbia Sportswear (COLM), and Under Armour stocks have increased by 73.6%, 30.8%, 8.2%, and 7.3%, respectively.
Furthermore, Lululemon stock is trading about 2% below its 52-week high of $233.12. LULU stock has more than doubled from its 52-week low of $110.71.
Lululemon has created significant wealth for its investors. Besides growing robustly this year, Lululemon stock rose by about 55% in 2018 and outperformed peers. In comparison, Nike stock increased by 18.5% in 2018, and UAA and COLM increased by 22.5% and 17.0%, respectively.