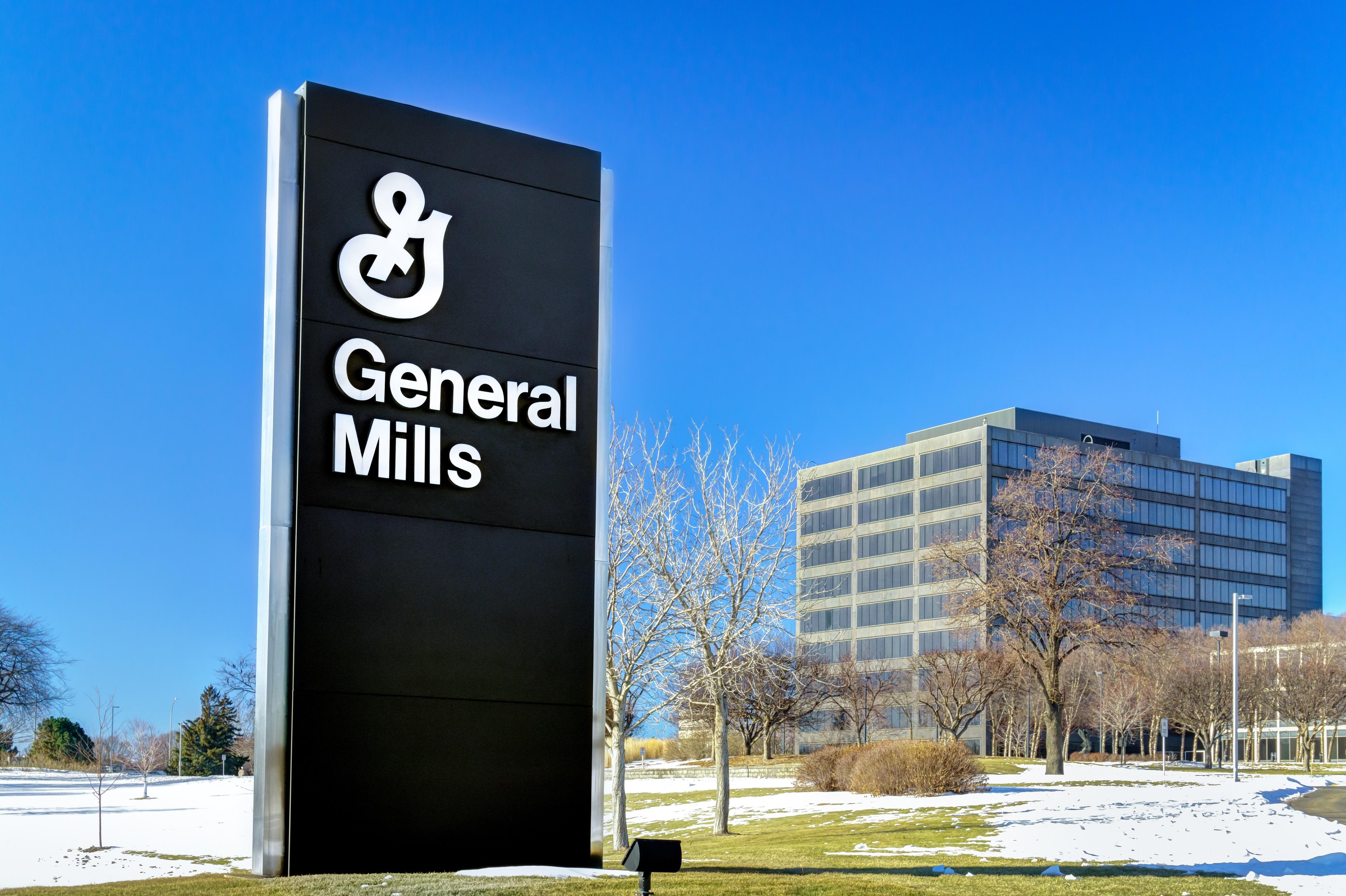 Limited Upside in General Mills Stock after Q2 Earnings
By Amit Singh

Dec. 19 2019, Updated 7:36 a.m. ET
General Mills (GIS) posted mixed earnings for the second quarter of fiscal 2020 before the markets opened on Wednesday. The company's top line stayed flat but fell marginally short of analysts' consensus estimate. General Mills' revenues benefitted from a YoY (year-over-year) improvement in organic sales. However, negative currency rates remained a drag.
In comparison, Campbell Soup (CPB) and J.M. Smucker (SJM) also posted lower-than-expected sales during the last reported quarter. Both companies' organic sales fell on a YoY basis. We expect Conagra Brands' (CAG) organic sales to stay low in the second quarter. However, the net sales could continue to grow at a double-digit rate due to Pinnacle Foods' acquisition.
Despite lower-than-expected sales, General Mills' bottom line marked double-digit growth. The adjusted EPS beat analysts' consensus estimates. Margin expansion and lower taxes drove General Mills' second-quarter earnings. However, as we expected, the higher average share count remained a drag.
Article continues below advertisement
General Mills' Q2 sales performance
General Mills posted revenues of $4.42 billion, which remained flat YoY. However, the revenues were below Wall Street's expectations of $4.43 billion. The organic sales increased 1%, which reflected higher volumes (+1%) mainly in the Pet segment. The pricing and mix remained flat, while currency rates impacted the top-line growth.
By segments, the sales in the GIS North America Retail segment, the company's largest segment by revenues, were flat at $2.68 billion. The volumes and pricing were also flat compared to the last year. The net sales in the U.S. Cereal division rose 5%. Meanwhile, the revenues remained even with the previous year in Canada. The revenues in the U.S. Meals & Baking division fell 1%. The U.S. Snacks division's sales fell 2%, while the sales in the U.S. Yogurt division fell 4%.
The revenues in the Pet segment rose 16% YoY to $389 million. Notably, the impressive sales growth was due to a 13% increase in organic volumes and a 3% increase in the pricing and mix. Advance shipments of holiday merchandise drove most of the growth.
The Convenience Stores & Foodservice segment's revenues were in line with the previous year. Growth in the Focus 6 platform was offset by weakness in bakery flour and other non-Focus 6 products.
Sales in Europe and Australia fell 5% YoY to $433 million, which reflected a 4% drag from unfavorable currency rates. Organic sales fell 1%, which reflected lower yogurt sales. However, Old El Paso Mexican food, Nature Valley, and Fibre One snack bars registered growth.
Asia and Latin America marked a 5% decline in revenues. Divestitures had a negative impact of 4% on the top line. Unfavorable foreign exchange rates also remained a drag. Organic sales saw 15% growth due to an improvement in Latin America and China. However, weakness in India limited the sales growth rate.
Article continues below advertisement
Earnings beat the estimate
General Mills posted better-than-expected second-quarter earnings. The company's adjusted EPS of $0.95 rose 11.8% YoY. Moreover, the adjusted EPS beat Wall Street's consensus estimate of $0.88. Cost-saving initiatives, a YoY decline in interest expenses, and a lower adjusted tax rate drove the bottom-line growth.
The company's adjusted gross margin expanded by 80 basis points to 35.5%, which reflected cost savings under the Holistic Margin Management program. Also, favorable manufacturing leverage supported General Mills' gross margins. However, input cost headwinds had a negative impact.
General Mills' adjusted operating margin increased by 110 basis points to 18.4%, which reflected gross margin expansion and fewer consumer promotions. However, media expenses remained a drag.
The net interest expense was $119 million compared to $133 million last year. Meanwhile, the adjusted effective tax rate was 21.9% compared to 23.8% in the same quarter the previous year.
General Mills reaffirmed its earnings outlook
General Mills reiterated its fiscal earnings outlook. The company expects its adjusted EPS to increase 3%–5% in fiscal 2020 on a constant currency basis. Meanwhile, the company expects 1%–2% growth in its organic sales.
Limited upside in the stock
General Mills stock closed about 2% higher after beating analysts' estimates on the bottom-line front. The stock has risen 36.6% year-to-date. We think that near-term challenges and a deceleration in the EPS growth could limit more upside in General Mills stock.
Management expects organic sales to improve in the second half. However, the shift in the timing of shipments in the Pet segment and softness in the North America Retail division could limit the top-line growth.
Also, input cost pressure and higher investments in brand building and growth initiatives will likely restrict bottom-line growth.
Analysts' consensus estimate indicates that General Mills' earnings growth will likely decelerate in the coming quarters. They expect the company's adjusted EPS to mark low-single-digit growth in fiscal 2021.