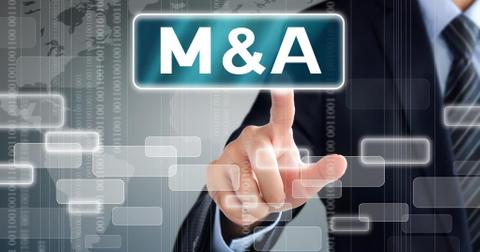 Is It Time to Go Long on T-Mobile Stock?
By Ambrish Shah

Updated
At 2:03 PM ET on December 13, T-Mobile (TMUS) stock was up 0.6% at $75.32. On December 12, the stock rose 0.36% and closed at $74.89. At the closing price, the telecom company's market cap stood at $64.1 billion. The stock was trading 12.1% below its 52-week high of $85.22 and 24.9% above its 52-week low of $59.96.
T-Mobile stock has risen 17.7% year-to-date through December 12. Comparatively, AT&T (T) and Sprint (S) have returned 34.4% and -10.8%, respectively, year-to-date.
Article continues below advertisement
Analysts' target prices and ratings
Most analysts covering the company have remained bullish on T-Mobile stock. Among the 22 analysts currently tracking TMUS, six recommended a "strong buy," and another 11 recommended a "buy." The remaining five analysts recommended a "hold." T-Mobile hasn't received a "sell" recommendation in more than a year.
Analysts' consensus target prices for telecom companies follow:
$90.16 for T-Mobile stock, 20.4% higher than its last closing price of $74.89.
$39.02 for AT&T stock, 1.7% higher than its last closing price of $38.35.
$6.43 for Sprint, 23.9% higher than its last closing price of $5.19.
T-Mobile's Q3 performance
In the third quarter, T-Mobile posted strong customer growth. The mobile carrier also reported growth in its adjusted EBITDA and earnings. In the third quarter, T-Mobile's adjusted EPS increased by 8.6% YoY (year-over-year) to reach $1.01.
The company's earnings were 5.2% more than what Wall Street analysts had expected for the third quarter of 2019. The telecom company's adjusted net income grew significantly, reaching $870 million in Q3 2019 compared with $795 million in Q3 2018.
Article continues below advertisement
In the third quarter, T-Mobile reported total revenues of $11.1 billion—below analysts' consensus estimate of $11.3 billion. The company's Q3 2019 revenues rose 2.0% YoY from $10.8 billion in Q3 2018. The YoY increase in revenues was mainly due to its 6.4% YoY growth in T-Mobile's service revenues to $8.6 billion in Q3 2019 from $8.1 billion in Q3 2018.
T-Mobile's service revenues in the postpaid component rose 9.6% YoY to $5.7 billion in the third quarter. Meanwhile, its service revenues in the prepaid component fell 0.4% YoY to $2.4 billion.
In Q3 2019, T-Mobile reported adjusted EBITDA of $3.4 billion, up 4.8% YoY from $3.2 billion in Q3 2018. The YoY growth in its adjusted EBITDA was due to higher service revenues.
T-Mobile added 1.1 million net postpaid subscribers, which includes 754,000 postpaid phone subscriber net additions. It also added 62,000 prepaid net customers. For 2019, T-Mobile expects to add 4.1 million–4.3 million postpaid wireless net customers. In Q3 2019, the carrier posted a third-quarter record-low postpaid phone churn rate of 0.89% due to improved customer satisfaction and loyalty.
Article continues below advertisement
T-Mobile and Sprint merger deal
Raymond James analyst Ric Prentiss lowered the odds from 85% to 55% that Sprint and T-Mobile's proposed merger deal would be approved by federal judge Victor Marrero. According to a December 12 FierceWireless report, Prentiss said, "We had hoped to see significantly more state AGs reach agreements with TMUS/S and drop out of the state AG lawsuit opposing the merger." He continued, "But as the trial started Monday, there were still 14 democratic state AGs, including D.C., suing to block the deal."
T-Mobile and Sprint are currently defending their merger deal in Manhattan federal court. The transaction is being challenged by multiple states on antitrust concerns. The multistate lawsuit argues that the merger is harmful to wireless users, as it would reduce competition. The trial is likely to end on December 20.
The trial presents the last hurdle for the two companies, as the merger deal is already approved by the Department of Justice and the FCC. The antitrust regulators approved the deal after the combined company agreed to divest some wireless assets to satellite provider Dish Network (DISH). The regulators aim to create Dish as the fourth-largest wireless carrier after the merger deal closes.
Colorado, Mississippi, Texas, and Nevada dropped out of the multistate lawsuit over the last two months after reaching state-specific commitments from T-Mobile and Sprint.
Technical indicators
TMUS closed 3.2%, 5.4%, and 5.1% below its 20, 50, and 100-day moving averages of $77.36, $79.16, and $78.90, respectively. T-Mobile's 14-day relative strength index (or RSI) score of 35 signifies that the stock is approaching the oversold zone.
T-Mobile's upper, middle, and lower Bollinger Bands are $79.89, $77.36, and $74.83, respectively. The stock closed near the lower Bollinger Band on December 12, which signifies that it's in oversold territory.
Read T-Mobile Lights Up Its Nationwide 600 MHz 5G Network and T-Mobile's New Initiatives Don't Address Antitrust Issues to learn more.