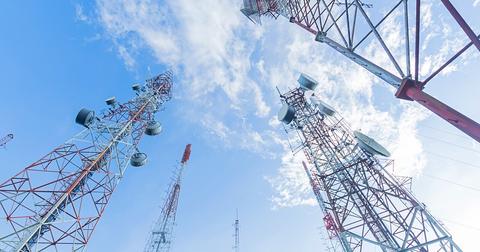 Investors Keeping Their Fingers Crossed for Dish Wireless
By Ruchi Gupta

Updated
Dish Network (DISH) has pegged its hope on the success of the T-Mobile-Sprint merger to jumpstart its wireless business. Dish came to the T-Mobile-Sprint merger deal as a third party. That arrangement would allow Dish to pick up the assets that the two operators would divest. The assets to be divested include Sprint's prepaid brands, which have over 8.4 million subscribers.
So, the arrangement with T-Mobile (TMUS) and Sprint (S) clears a path for Dish to become a wireless provider without having to first build its own wireless network.
Court testimonies raise investor hopes
Dish stock gained 7.6% during the two weeks of testimony in the T-Mobile-Sprint merger trial. The stock gain indicates that investors hope Dish can succeed in jumpstarting its business with T-Mobile and Sprint assets.
A coalition of 13 states and the District of Columbia sued to block the T-Mobile-Sprint merger, arguing it would hurt consumers. However, T-Mobile, Sprint, and Dish executives used their testimony to deliver a powerful defense of the merger deal.
Parties to the T-Mobile-Sprint merger trial have until January 15 to make their final arguments. After that, Judge Victor Marrero will make a ruling on the antitrust case.
Dish has long wanted to enter the wireless market. At one point, Dish wanted to acquire Sprint to accelerate its entry into the wireless market. It also explored acquiring T-Mobile for the same reason.
Judge Marrero to decide the fate of T-Mobile-Sprint merger deal
Dish investors will be crossing their fingers crossed as they await Judge Marrero's ruling in the antitrust case. The FCC and the DOJ (Department of Justice) filed briefs in support of the T-Mobile-Sprint merger deal. The FCC and DOJ earlier cleared the merger after T-Mobile and Sprint agreed to certain concessions. It would be a huge win for Dish's wireless bid if the judge rules in favor of the T-Mobile-Sprint merger.
Dish chairman is arranging financing for the new wireless venture