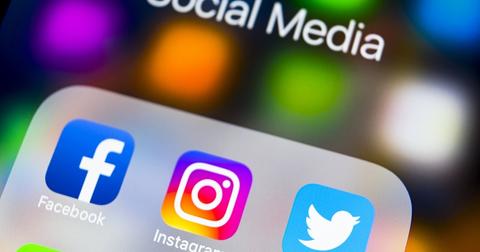 How Pinterest, Twitter, Snap, and Facebook Stocks Compare
By Ruchi Gupta

Updated
Facebook (FB) stock, on track to finish 2019 with a big gain, is up 57% year-to-date. Meanwhile, among America's social media companies, Snap (SNAP) stock is on course to take the trophy. Snap stock has gained more than 183% this year. Twitter (TWTR) stock, also on track to finish the year on a positive note, is up 13%. However, Pinterest (PINS) has lagged behind its social media peers this year and is down 24%. When Pinterest went public in April, the stock surged.
Article continues below advertisement
Facebook stock gains on the back of strong earnings
Facebook's stock gains this year have come on the back of the company's solid earnings numbers. January stands as the best month for Facebook stock in 2019. The stock gained more than 24% in January after Facebook reported strong fourth-quarter earnings. Facebook stock also soared in April after the company posted strong first-quarter earnings. Facebook reported better-than-expected earnings for the second and third quarters as well.
Facebook remains the world's top social media company. It controls 66% of the global social media market, compared with 12% for Pinterest and 11% for Twitter.
While Facebook continues to rely on advertising, the company is working on diversifying its revenue sources. In pursuit of non-advertising revenue, Facebook has ventured into hardware with the Portal and Oculus brands. Facebook sought to expand its hardware business with the purchase of fitness tracker and smartwatch maker Fitbit (FIT). But it lost the bidding contest for Fitbit to Google (GOOGL), which is also striving to diversify its business outside advertising. Although it missed out Fitbit, Facebook hopes to unlock a new non-advertising revenue source through its Libra project.
Article continues below advertisement
Snap stock gains amid subscriber growth
Snap stock has gained thanks to the company's subscriber growth recovery following quarters of decline and stagnation. This year, Snap's Snapchat app has consistently grown its subscriber base sequentially. Snapchat's subscriber growth follows an overhaul of the app that greatly improved the user experience for Android device owners.
Facebook shines in the FAANG group