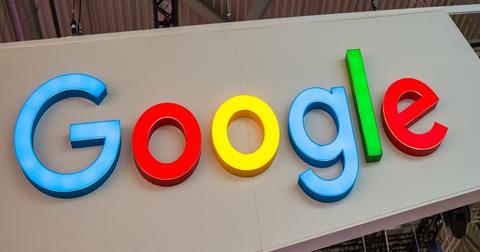 How Google Stands to Benefit from PayPal in 2020
By Ruchi Gupta

Updated
Google (GOOGL) and PayPal (PYPL) are competitors in the digital payments market. There's particularly a big clash between the companies in India, a top priority international market for many technology companies.
In summer 2017, Google launched an India-specific mobile payment service called Tez, which it later rebranded as Google Pay. A few months after Google's move with Tez in India, PayPal expanded in the country by launching domestic operations there.
Despite their payment rivalry, the two companies find ways to work together. The search giant looks set to score some big wins in 2020 courtesy of PayPal. Here are the two major ways in which the tech behemoth stands to benefit from PayPal in the new year.
Article continues below advertisement
PayPal plans to increase its usage of Google Cloud
PayPal already uses Google Cloud for some of its operations. It now plans to migrate more of its workloads to the platform next year. PayPal CTO Sri Shivananda told Business Insider last month that the company aims to move at least 25% of its transaction workloads to Google Cloud in time for the 2020 holiday season.
PayPal hopes to cut costs by migrating some of its transaction workloads to the platform.
Article continues below advertisement
PayPal executive to join Google next year
In addition to winning more cloud business from PayPal, Google is also set to benefit from a key PayPal talent. It's hired PayPal's COO, Bill Ready, who will make the shift next month. Ready will helm Google's commerce products unit.
GOOGL to exit 2019 on a positive note
The stock of Google parent Alphabet is one of the best performing big tech stocks this year. Alphabet stock is up 30% this year. PayPal stock is also up about 30% this year.