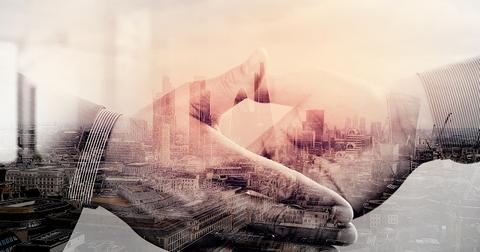 Google-Fitbit Deal: Three Things to Know This Week
By Ruchi Gupta

Updated
More than five weeks have passed since Google (GOOGL) made a deal to swallow Fitbit (FIT) for $2.1 billion. It didn't reach that deal without a contest. Facebook (FB) also showed interest in acquiring Fitbit, sparking a bidding war for the wearable device maker. The bidding war led to Google dramatically increasing its offer for Fitbit to stop Facebook. The tech giant initially sought to acquire Fitbit for $4.59 per share, but it ended up agreeing to purchase the company for $7.35 per share.
The search giant's and Fitbit's stocks have moved in opposite directions since the companies announced their deal on November 1. The stock of Google parent Alphabet has gained 5.8% since, while Fitbit stock has dropped 5.6%. Here are three things to know about the Google-Fitbit deal.
Article continues below advertisement
The DoJ wants to look into possible antitrust issues in the Google-Fitbit deal
The Department of Justice (or DoJ) is set to conduct an antitrust review of the Google-Fitbit deal, Reuters reported Tuesday. What has prompted the DoJ to look into Google's proposed acquisition of the wearable device maker is unknown. However, the DoJ and other American regulators have recently been scrutinizing big tech companies over antitrust issues. For example, Google currently faces antitrust investigations by the DoJ, as well as Congress and state entities. Facebook and Amazon also seem to be in the DoJ's crosshairs over antitrust matters.
The Fitbit deal could also face intense regulatory scrutiny in Europe
Google hires health device executive as it prepares to swallow Fitbit
Google has hired AliveCor chief medical officer Jacqueline Shreibati to fill a senior role in its digital health division, CNBC reports. AliveCor makes health devices. Its products include a gadget that people can use to monitor their heart rhythm to detect anomalies. Shreibati will join the Google Health unit, the same one that could also benefit from Google's acquisition of Fitbit.
The Fitbit acquisition promises to jumpstart Google's entry into the fitness tracker and smartwatch markets, worth over $90 billion combined. Google counts on such acquisitions to help diversify its business, which currently focuses on the advertising market.