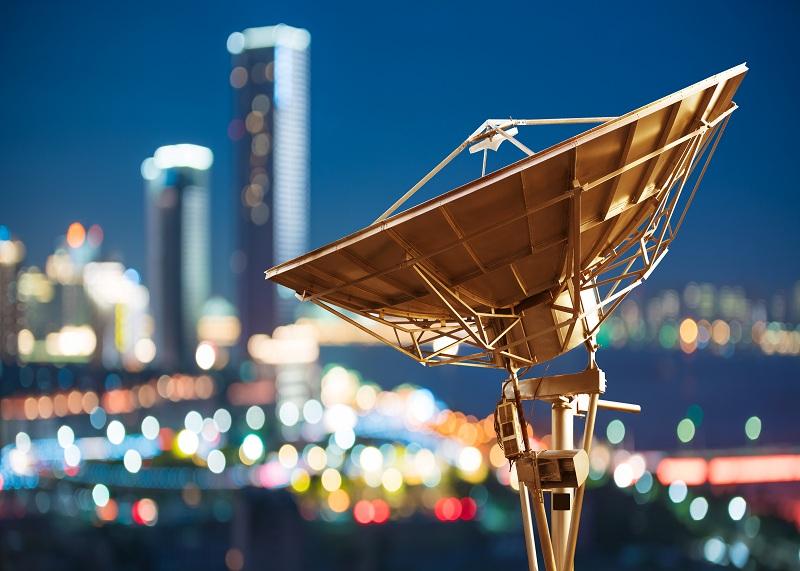 Google and Facebook Targeted as Dish and Comcast Team Up
By Ruchi Gupta

Dec. 12 2019, Published 7:32 a.m. ET
Dish Network (DISH) and Comcast (CMCSA) have teamed up on television ad targeting. With the move, the companies may try to disrupt a space long dominated by big tech companies such as Google (GOOGL) and Facebook (FB). Such digital platforms have excelled in enabling brands to target specific audiences with their marketing messages, maximizing the impact of their marketing campaigns.
Consequently, ad dollars have been shifting from television to digital platforms. In the US, digital ad spending will rise 19% to top $129.3 billion this year, according to eMarketer estimates. In comparison, eMarketer forecasts US television ad spending will dip 2.9% to $70.3 billion this year.
Article continues below advertisement
Dish takes financial blows as advertisers ditch television for digital platforms
Therefore, the uptake of digital advertising has benefited the likes of Google and Facebook but hurt television operators such as Dish and Comcast. Another challenge for television operators is cord-cutting. Shrinking traditional television audiences give advertisers another reason to flee to digital platforms. Dish has taken big financial blows from the shrinking television market. Its revenue dived 6.7% YoY (year-over-year in the third quarter), following a revenue decline of 7.2% in the second quarter and 7.9% in the first quarter. Moreover, Dish's profit dropped by 18% YoY in the third quarter.
Dish and Comcast want to woo back television advertisers from digital platforms
Comcast has sought to win back television advertisers, which has involved countering big tech's ad targeting solutions. To win advertisers back, Comcast has built tools that enable marketers to deliver targeted ads to television audiences, just like they would do on digital platforms. The tie-up with Dish shows Comcast's expanding campaign to revive its television advertising business. Comcast previously partnered with Charter Communications (CHTR) and Cox Communications on targeted television ad programs.
The Dish-Comcast partnership aims to remove frictions for marketers that want to run targeted television ads. They hope that doing so would help draw more advertisers to television platforms and boost their sales.
Television operators seek to capitalize on big tech weakness in fight for ad dollars
Brand safety is a major concern for advertisers. In recent times, some big brands have complained about their ads running next to unpleasant content on digital platforms. Google's YouTube suffered advertiser boycotts after it displayed ads next to content that advertisers deemed risky to their brands' reputation.
In acknowledging the brand safety risk, Facebook introduced tools last month to allow brands to choose where their ads appear. While digital platforms are grappling with brand safety challenges, television companies have sought to portray themselves as brand-safe. Therefore, if brand safety is a weakness for digital platforms, then Comcast and Dish hope to use it to their advantage in the fight for ad revenue.
Dish stock has gained 36% this year. The stock gained after Dish cut a deal with T-Mobile (TMUS) and Sprint (S) to jumpstart its wireless business.