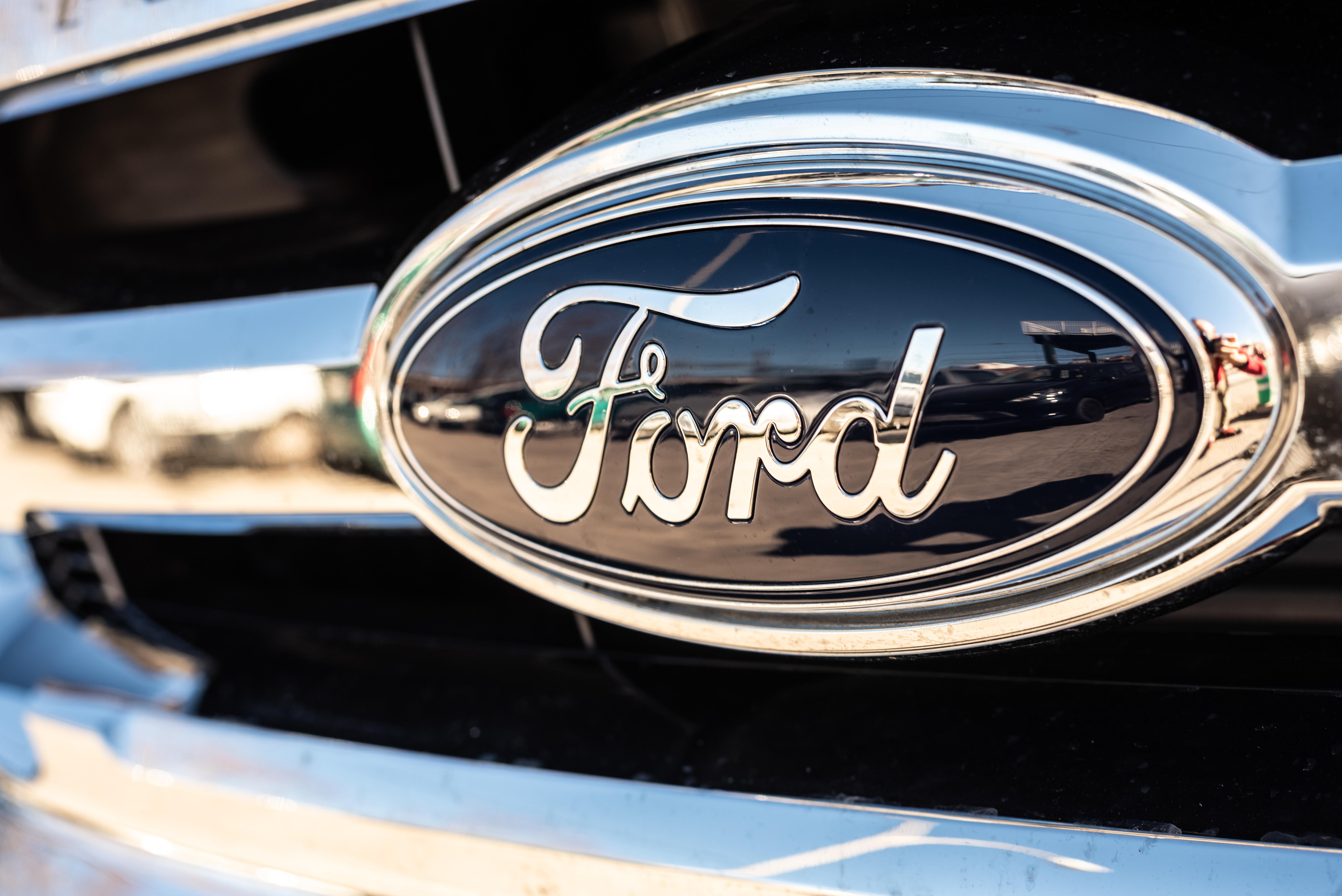 Ford Mach-E Sold Out – Should Tesla be Worried?
By Mike Sonnenberg

Nov. 20 2020, Updated 2:37 p.m. ET
Yesterday, Ford (F) announced that the registrations for the high-end version of its first all EV (electric vehicle), Mustang Mach-E, are full. Also, the company revealed a few more details about the Ford Mach-E. The company said that 80% of the pre-orders are for the Mach-E models with an extended range battery. Meanwhile, 55% of the pre-orders are for four-wheel drive.
Article continues below advertisement
Trump tweets back at Ford
California leads the pack with over 25% registrations for Mach-E coming from the sunny state. Notably, President Trump targeted Ford for siding with California in the emission regulation battle between the two.
Back in August, Trump tweeted that "Henry Ford would be very disappointed if he saw his modern-day descendants wanting to build a much more expensive car." Interestingly, Volkswagen (VWAGY), the world's biggest automaker, signed the deal with California along with Honda and BMW.
Is Ford Mach-E a threat to Tesla's dominance?
Not yet. Ford plans to make only 50,000 Mach-Es in the first 12 months. On the other hand, Tesla (TSLA) will perhaps touch a half-million mark in 2020. Being a latecomer to the EV party, Ford will have to put the pieces together first to achieve the scale that could threaten Tesla.
This includes having a great product, securing supplies for batteries and other components, dealing with regulators, and marketing for the EV targets among other things. Ford is not taking this lightly. The company plans to spend $11.5 billion in an EV push.
Article continues below advertisement
While scalability may be an issue with Ford electric, analysts are excited about a legacy automaker bringing out a credible product. Talking about Ford Mach-E, Credit Suisse analyst Dan Levy said, "Ford's new [electric vehicle] should provide a more compelling alternative at the Model 3 price range than the other comps, especially given the performance focus."
He added, "The launch marks the first real milestone in Ford's increased emphasis in electrification, and more importantly marks an increased effort by the legacy US automakers to be relevant in electrification."
However, Levy admits that Tesla is ahead in the EV race. Earlier this month, he said, "We believe Tesla is leading in the areas that will likely define the future of carmaking – software, and electrification." Talking specifically about Tesla's lead in batteries, he said, "Tesla is likely ahead of others on batteries – the core of the electric powertrain."
Article continues below advertisement
Ford F-150 electric is coming too
It's not just Ford Mach-E that the markets and consumers are looking forward to. The electric version of Ford's popular F-150 truck is debuting in 2021. The truck will compete directly with Tesla Cybertruck. Interestingly, touted as ugly by some, Tesla Cybertruck managed to cross 250,000 pre-orders within a week of launch. That dwarfs Ford Mustang Mach-E, which took almost a month and a half to fill 50,000 pre-orders.
A Cybertruck and F-150 electric war would be interesting to see. The former is considered to be a niche product while the later's design is from America's most popular truck. Elon Musk has made sure that there will be a war.
Musk tweeted last month that Tesla Cybertruck is a "Better truck than an F-150, faster than a Porsche 911." Also, he tweeted a video of Cybertruck pulling an F-150 uphill. Ford was quick to respond by tweeting, "hey @elonmusk send us a cybertruck and we will do the apples to apples test for you."
Das Auto goes electric after Ford Mach-E
Volkswagen recently launched its EV offensive. The company pulled the deadline to have a million electric cars ahead by two years to 2023. By the end of 2025, the company expects to have 1.5 million EVs running. Volkswagen's electric offensive will have consequences on Ford and its electric push.
On the positive side, Volkswagen's push may make components and electric cars cheaper, helping to make EVs a mass-movement. In spite of the success of Model 3, Tesla still accounts for barely a percent of US auto sales. Volkswagen's push could make EVs a level-playing field. Volkswagen is also open to selling its MEB platform (modular electric drive matrix) to other automakers. Ford may use that to accelerate its EV offering.
On the negative side, this may lead to higher competition in the EV segment. This puts laggards like Ford into a bad position. Ford needs to scale quickly if it wants to ride the electric vehicle wave.
Article continues below advertisement
What is Wall Street saying about the Ford Mach-E?
CNBC Mad Money's Jim Cramer has chosen his favorite. Earlier this month, he said during the show's lightning round, "I don't want you to own Ford, I want you to own the stock of Tesla." He added, "I'm not saying one's safer than the other, I'm saying they both have just O.K. balance sheets, but one's got more upside."
Not all on Wall Street are buying into Jim Cramer's argument that Tesla stock is better than Ford's. According to analysts surveyed by Reuters, the average target price on Tesla stock is $299. This translates to a 27.9% downside over the next 12 months.
Of 33 analysts covering Tesla stock, only 11 gave a "buy" recommendation while 13 analysts recommended a sell. Even Credit Suisse's Dan Levy, who has been positive about Tesla lately, has a price target of just $200 on TSLA stock.
On the other hand, the average target price on the stock after the Ford Mach-E pre-orders stands at $10.16. This shows a 9.8% potential upside in the next 12 months. Also, of 18 Reuters surveyed analysts, six gave a "buy" rating to Ford. Only one analyst had a "sell" rating on the stock. So, the remaining 11 analysts recommended a "hold."