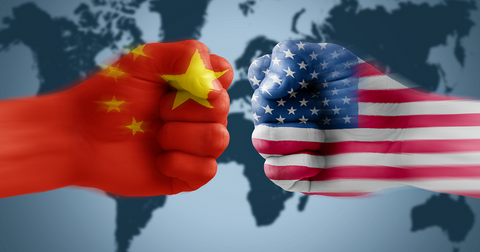 FedEx, UPS Stocks Up on Improving US-China Trade Ties
By Anirudha Bhagat

Updated
FedEx (FDX) and United Parcel Service (UPS) stocks rose yesterday on hopes of improving US-China trade relations. Yesterday, the China finance ministry announced it was lowering import tariffs on over 850 American products, according to CNBC. The ministry said the lowered tariff rates would go into effect on January 1. Following the news, FedEx and UPS stocks gained 2.4% and 1.3%, respectively.
Improving US-China trade relations
According to CNBC, China's latest move focuses on pharmaceuticals, semiconductors, and frozen pork products. China's finance ministry said the tariff cuts would "increase imports of products facing a relative domestic shortage, or foreign specialty goods for everyday consumption," CNBC reported.
The tariff cut is part of a trade agreement signed by the world's two largest economies on December 13. CNBC reported that the US had agreed to reduce some duties on Chinese imported goods. In exchange, China committed to buy more US farm products.
Strained US-China trade relations hurt FedEx and UPS
Global economic factors directly impact the logistics industry. Improving trade relations between countries increase logistic volumes, benefiting logistics companies. Meanwhile, the companies suffer in a tense trade environment.
FedEx's and UPS's sluggish international logistics volumes have hurt their financial results. FedEx reported dismal second-quarter fiscal 2020 results. The company revealed that a global slowdown in trade and production has hurt its international operations.
FedEx's international revenue fell 4.7% YoY (year-over-year) to $4.9 billion in its last quarter. The company said tense US-China business relations caused trade softness in Asia, particularly in China. FedEx generates around 6% of its total revenue from Chinese operations. Meanwhile, US trade tensions and negative manufacturing output in Germany hurt FedEx's US logistics business.
UPS is also experiencing softness in its international business. In Q3, UPS's international revenue fell 2.7% YoY as global trade worries hurt volumes. Further tariff reductions by both countries could revive global logistics volumes, thereby benefiting FedEx and UPS.
Broader US indexes soar to record highs
The Chinese finance ministry's announcement boosted investor confidence. As a result, broader US indexes closed at record highs yesterday. The Dow Jones, S&P 500, and Nasdaq gained 0.3%, 0.1%, and 0.2%, respectively.
Some positive US economic news also contributed to yesterday's broader market gains. The Chicago Fed released its Chicago Fed National Activity Index (or CFNAI) data for November yesterday. The data showed an improvement in US economic activity.
According to the report, the CFNAI rose to +0.56 in November from -0.76 in October. The Fed's infusion of $49.35 billion into money markets and a 1.3% rise in November new home sales also boosted investor confidence in the US economy.
The Dow Jones outperformed the Nasdaq and the S&P 500 yesterday, mainly due to Boeing (BA) stock rising about 3%. Boeing is the Dow Jones 30's most heavily weighted component at 8%. It was the Dow Jones 30's top gainer yesterday.
Boeing stock rose after the company's board of directors fired CEO Dennis Muilenburg and announced a major management reshuffle. The move reflects Boeing's aggressive approach toward bringing its fast-selling 737 MAX back into service. To learn more, please read Boeing Ousts CEO amid 737 MAX Fiasco.