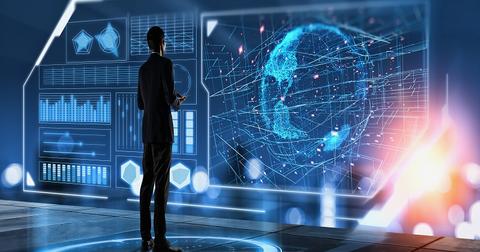 Facebook Tries to Stay Ahead of Big Tech Regulations
By Ruchi Gupta

Updated
Amid growing scrutiny of big tech companies, Facebook (FB) appears to be trying to stay ahead of regulations. This week, the company introduced a data portability tool that will allow people to transfer their data between social networks.
Facebook's portability tool will initially support the transfer of pictures and videos from Facebook to Google Photos. The tool has rolled out in Ireland, where Facebook has its international headquarters. Facebook plans to roll out the tool globally by June 2020.
Article continues below advertisement
Facebook has framed the tool as a way to give users more control of their data and social network choice. The company considered privacy issues when developing the tool. As a result, it has added features such as data transfer encryption. Privacy lapses have put Facebook in big trouble, even denying the company top talents for its workforce.
Facebook's portability tool comes as Congress, federal regulators, and states are sharpening their focus on big tech companies. Currently, a coalition of states and the Federal Trade Commission are investigating Facebook over antitrust issues. Google (GOOGL), Amazon (AMZN), and Apple are also facing antitrust probes.
Facebook's data portability tool comes as Senate pushes for legislation
In October, a bipartisan group of Senate lawmakers introduced a bill to force large social networks to create data portability tools. The bill, the ACCESS (Augmenting Compatibility and Competition by Enabling Service Switching) Act, aims to encourage competition in the social media space. Letting people easily move their data from one social network to another could help smaller platforms such as Snapchat grow their user base.
Big tech companies face complaints of anticompetitive practices