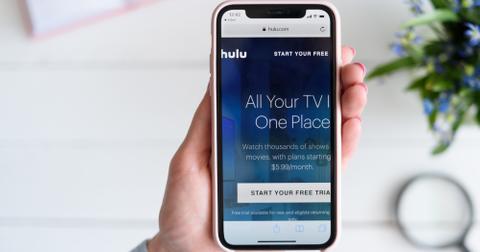 Disney's Hulu Price Hikes and Three Other Must-Knows
By Ruchi Gupta

Updated
Walt Disney's (DIS) Hulu has this week started charging more for its live television plan called Hulu + Live TV. On November 15, Hulu alerted its subscribers to coming Hulu + Live TV price changes. The company said it would increase the service's price to $54.99 per month, representing a $10 increase over the previous rate. The new Hulu + Live TV price took effect yesterday.
The Hulu + Live TV service launched in 2017, offering Americans another avenue to watch live television channels on the internet and on the go. Hulu explained that it decided to hike the price of the live television service to both reflect the value of the service and to be able to improve its programming. Disney's Hulu last disclosed having over 28 million subscribers.
In addition to the price hike, here are three other must-knows about Hulu.
Article continues below advertisement
Disney prepares to bring more content to Hulu next year
Disney is Hulu's largest shareholder. In a deal with Comcast (CMCSA), Disney also secured operational control of Hulu. Disney plans to boost Hulu's programming next year by moving FX content to the Hulu platform. Bringing FX content to Hulu looks to be another attempt by Disney to increase its competitive pressure on Netflix in the video streaming market.
Disney is already in direct competition with Netflix through its Disney+ video service, which signed up over 10 million subscribers on its first day and continues to grow well.
Hulu's holiday discounts drive subscriptions in streaming war with Netflix
Hulu recently ran a brief but significant promotion to attract new subscribers. For three days, running from late last month to early this month, Hulu sold a steeply discounted plan that cost $1.99 per month. Hulu's regular plans start at $5.99 per month.
Hulu sought to draw new customers with a cheap plan at a time when its rival Netflix faces pricing challenges. As many as one-quarter of Netflix subscribers think the service is too expensive. For that reason, some Netflix customers are ditching the service. And that leaves Netflix vulnerable to an intensifying streaming war where competitors use aggressive pricing strategies to lure subscribers.
Hulu is onboarding new subscribers with cheap plans as its existing customers upgrade. According to a Fortune survey, 28% of Hulu subscribers have upgraded to the Disney+ bundle that costs $12.99 per month.
Less competition for Hulu as Sony drops out of live television
Sony (SNE), one of Hulu's competitors in the live television streaming space through its PlayStation Vue service, is bowing out. PlayStation Vue will shut down next month, a development that should reduce competition for Hulu + Live TV.