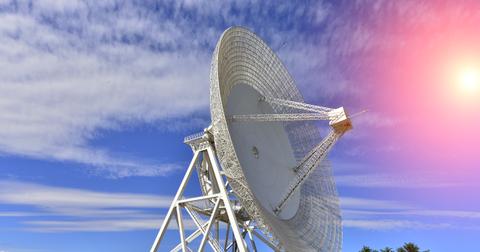 Dish Wireless: Where Is It Stuck and What Are the Solutions?
By Ruchi Gupta

Updated
It's been 17 months since T-Mobile (TMUS) and Sprint (S) agreed to combine their operations in a merger. And it's been four months since Dish Network (DISH) became party to the T-Mobile-Sprint deal. However, up until now, no serious business stemming from the tripartite pact has kicked off. Dish entered the deal with T-Mobile and Sprint to jumpstart its wireless venture.
As the traditional pay-TV market shrinks amid cord-cutting, Dish is scrambling to find a new source of growth. The company has bet on the wireless market by agreeing to purchase the wireless assets T-Mobile and Sprint must divest as a regulatory condition.
Once T-Mobile and Sprint complete their merger, Dish is set to become a wireless provider, as it plans to sell wireless plans on the T-Mobile–Sprint network. Dish secured a deal allowing it to use the T-Mobile–Sprint network for seven years as it develops its own wireless network.
For Dish, purchasing the divested T-Mobile–Sprint assets may have seemed like a good deal. The company would start generating wireless revenue immediately after the T-Mobile–Sprint tie-up is complete. However, Dish's path to becoming a wireless provider remains fraught with challenges.
Article continues below advertisement
T-Mobile-Sprint merger facing opposition from a coalition of states
T-Mobile and Sprint have secured clearance from federal regulators to proceed with their merger. But they have been unable to conclude the transaction because a coalition of states has sued to block the merger.
The states, led by New York, charge that the T-Mobile–Sprint merger will destroy competition in America's wireless market. They argue that reducing competition would result in wireless prices going up for consumers. The state-led legal challenge to the merger begins in court on December 9.
T-Mobile and Sprint have been working hard to dismantle the opposition to their deal. So far, they have successfully persuaded four states to drop their opposition to the deal. Hopefully, the companies can further reduce their deal's opposition before the case goes to trial.
Dish wireless venture faces cash shortage