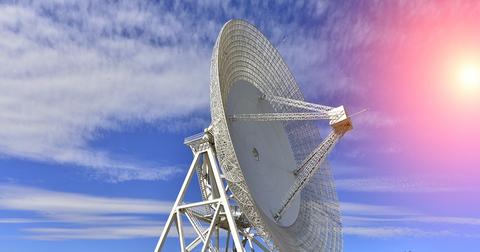 Dish Wireless: When Will the T-Mobile–Sprint Merger Trial Conclude?
By Ruchi Gupta

Updated
For a long time, Dish Network (DISH) has wanted to become a wireless provider. In 2013, it discussed acquiring Sprint (S) to jumpstart its entry into the wireless market. But the talks with Sprint ended without a deal. Still determined to get into the wireless business in 2015, Dish discussed a merger with T-Mobile (TMUS). Like its Sprint talks, Dish's merger talks with T-Mobile fell through.
In July of this year, Dish struck a deal that promises to jumpstart its wireless business. It entered the T-Mobile–Sprint merger deal as a third party. In that arrangement, Dish agreed to purchase assets that T-Mobile and Sprint will divest. T-Mobile and Sprint agreed to drop certain wireless assets to gain conditional approval of their merger deal by federal regulators.
Article continues below advertisement
Dish wireless counting on the T-Mobile–Sprint merger deal
With the divested T-Mobile and Sprint assets, Dish will be able to accelerate its wireless business. The assets Dish is set to pick up from the duo include Sprint's prepaid brands, which have millions of customers and generate more than $3.0 billion in annual revenue. Therefore, if the T-Mobile–Sprint merger goes through, then Dish's wireless business will not have to start from scratch. In contrast, Comcast (CMCSA), Charter Communications (CHTR) and Altice USA (ATUS) had to start building their wireless businesses from scratch.
But Dish's hope of accelerating its entry into the wireless market hinges on the success of the T-Mobile–Sprint merger deal. A coalition of more than a dozen states sued to block the deal, thereby threatening to slow Dish's wireless business. The court trial of the state-led case against the T-Mobile–Sprint merger deal began on December 9 and has now entered its second week. The trial is expected to wrap up this Friday, according to Reuters.
Article continues below advertisement
Dish chairman Charlie Ergen to testify at the T-Mobile–Sprint merger trial